Showbiz
David Lebón returns to Córdoba: "I need buckets of love" – ​​Viva la radio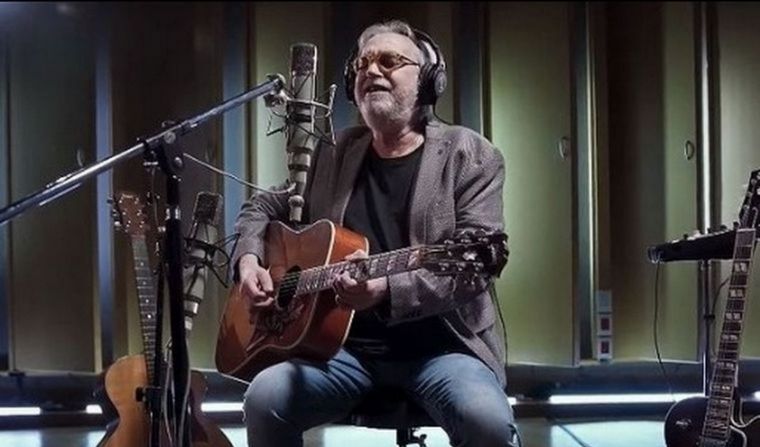 The musician David Lebón, an Argentine rock legend, spoke with Chain 3 in the run-up to its presentation in Córdoba capital, which will be held next Thursday 18 at the Quality.
The artist reviewed his career and told anecdotes and reflections on what music means to him. He also anticipated what will be "We will see each other again."
"I need buckets of love, when I arrive, while I play and later," said the multi-instrumentalist born in Buenos Aires.
/ Home Embed Code /
/ End Embed Code /
In dialogue with Chain 3, the artist considered that for him music is the "perfume of God", referring to his passion for his profession.
"Since I was little I was always interested in getting involved with music; I wanted to learn any instrument, but I wanted to know. My mother, for example, liked the Beatles a lot and sing although she was never professional, but she accompanied me a lot. I always say that she was my first producer, "he recalled about his childhood.
Lebón said that his philosophy of life is "to enjoy as much as possible, as if there were no tomorrow."
/ Home Embed Code /
/ End Embed Code /
"This is what I'm practicing now: trying to be happy as much as I can, so I can make my audience happy when I play," he said.
Regarding his new project, he announced that "it is very good" and that he is enthusiastic about it because he recorded it with friends of many years with "love and affection".
"We all know that happiness is what people look for and they look for it in places where it is not. Happiness is within you; what you have to do is simply close your eyes, for example, and listen to a song. You are going to realize that it is inside you because you feel love and affection, "he reflected.
/ Home Embed Code /
/ End Embed Code /
After a special 2020 for David, in which his album "Lebón & Co." He had 8 nominations for the Gardel Awards, of which he won in 6 categories (among them, the Gardel de Oro) and where he was able to continue connected with his audience in streaming shows, autoshow and open air in Obras, it was time to meet again in the areas you enjoy the most.
In Quality, Lebón will review several classics of all time and of all his emblematic bands. It will also have some guests and some songs from the new album "Lebón & Co. Vol. 2" will be presented.
Raúl Monti interview.