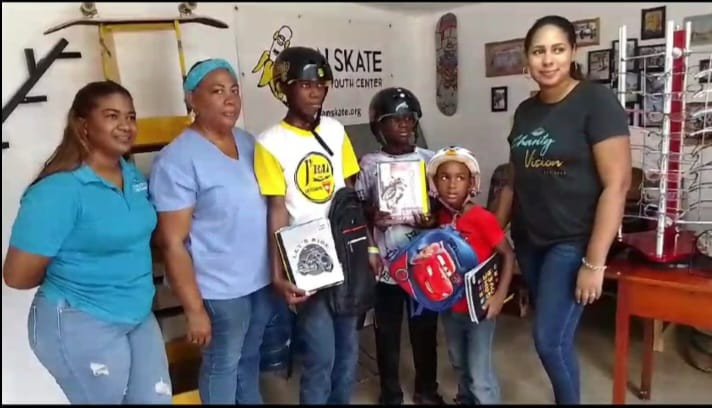 Santo Domingo, Ph.D./Health Journal. – The Denfi Foundation held an ophthalmology day and delivered school supplies to children at San Skate, a German project in St. Louis, East Santo Domingo, to teach them to ski.
This vision health initiative is a joint venture with Charity Vision, Visión Express Optical Center, Barra Yan and optometrist Antonio Sánchez. "San Skate" is directed by the young Osvaldo Miguel Pereira Ramirez.
During the medical days, we conducted eye exams and distributed free medicine, eyeglasses and school supplies to a large number of children. Others with higher diagnoses were referred to the Foundation's optics department.
The event was chaired by Denfi President and graduate Maritza Durán, who said that these consultations for children and adolescents have been ongoing for many years to raise awareness of visual disorders and their consequences at an early stage.
Duran urged the public to check their eyes in time, and to give priority to vision health today when conjunctivitis resurfaces.
The president of the Denfi Foundation added that the patients who were treated and examined in the sessions they hosted were properly followed up and accompanied during their improvement or recovery.
San Skate Manager Pereyra Ramírez thanked the Medical Day organizers for their attention and concern for the vision health of the children in the program, while urging them to continue helping those in need in vulnerable areas of the country.