Beauty trends are constantly evolving, with new ones emerging that disappear in the blink of an eye. Disco curls are now taking center stage, known for their voluminous, retro-inspired bouffant look, with or without sequins and flared trousers.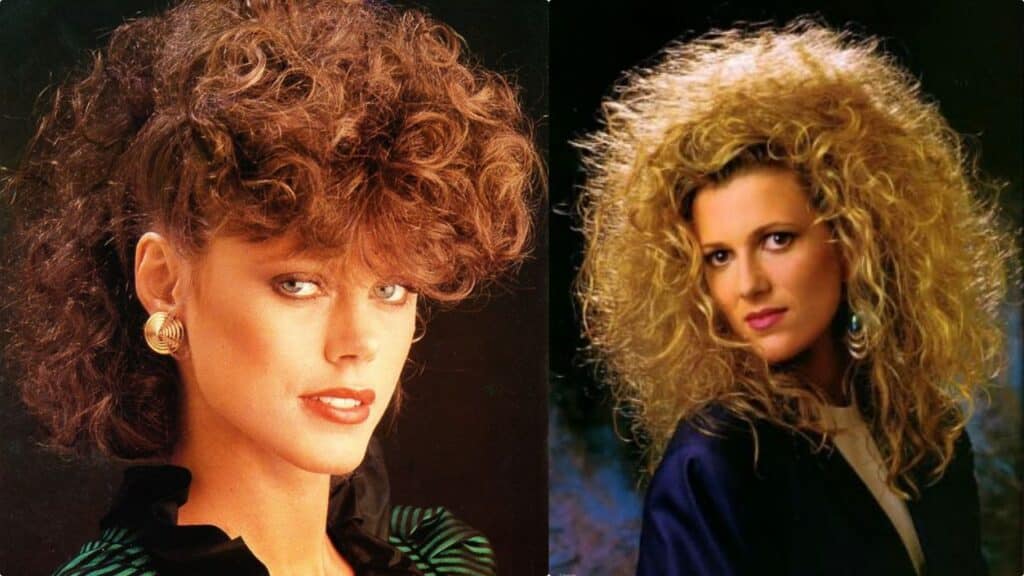 Disco curls are known for their volume and texture, says Los Angeles-based celebrity hairstylist Joseph Michael, and over the past year they have become a popular style among celebrities including Blake Lively, Cardi B and Irina Shayk.
But you don't have to be a celebrity to get this hairstyle. "The great thing about disco curls is that anyone can wear them," says Daphne Ekstrom, color and texture specialist at HAUS Salon in Minneapolis, Minnesota. She defines disco curls as "hair with a distinct "C" pattern that is combed, brushed or pulled back to emphasize maximum volume and softness" and credits the iconic Diana Ross with the title of "queen of this look."
To guide you through the process, Ekstrom suggests starting with an inspirational image to reference as you create your own disco curls. She highlights Blake Lively as a great inspiration for people with straighter hair.
How to make disco curls on curly hair
How you bring disco curls to life in your hair ultimately depends on your hair type. But if you're starting with non-curly hair, Michael recommends using a half-inch or quarter-length curling iron "in small sections in tight curls." It's important to curl your hair in different directions," Ekstrom adds. "Natural curls don't have a rhyme or pattern to guide," which is why she recommends changing the direction of each curl. Once you've curled all of your hair, apply some hairspray to keep the curls in place.
After leaving the hairspray on for a few minutes, it's time to part the curls with your hands. For a faster and easier process, Ekstrom suggests applying a small amount of finishing oil to your fingers to separate the curls more smoothly. And for the final touch, spray your curls with a texturizing spray to add volume.
How to do disco curls on curly hair
Achieving disco curls is often easier with naturally curly hair. You have two options to enhance your curls: air dry or use a diffuser. If you're looking for maximum volume, Ekstrom recommends using a diffuser for a signature rich look that's associated with club curls.
"Regardless of the type of curls, my number one tip is to make sure your hair is damp and not towel-dried," she continues. Before using the diffuser, the professional suggests applying a gel to the curls, which is a leave-in mixture of cream and gel. For coils, wet foam or mousse works best.
For loose curls: For maximum volume, Ekstrom suggests turning your hair inside out and gently placing it in a diffuser for a short 30 seconds. Once you have reached 50-70% dryness, lift your hair and direct the diffuser towards the roots. Finally, apply a small amount of hair oil to your fingers and part the curls.
For tight curls and curls: Eckstrom recommends lightly blending the curls on medium heat and medium flow so you don't manipulate the hair too much as it already has volume. "Once your ends are about 60% dry, I recommend using a ponytail comb to lift up the roots to increase your natural volume." Finally, apply the oil to your fingers, gently shake off the dust and shake. And finally, if you need extra volume for your curls, Ekstrom recommends spritzing with a texturizing spray, fluffing it up, and blending to finish.
Blond hair: "Crème Brûlée Blond" gives the hair a very pleasant shade.