Health
discover the five measures most demanded by workers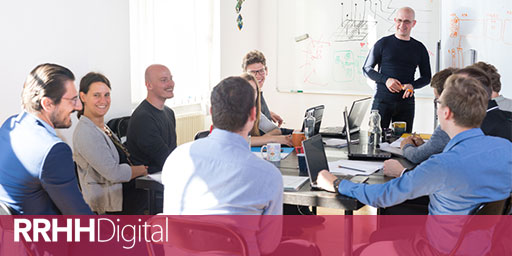 Spanish companies suspend labor welfare: discover the five measures most demanded by workers
There is more and more talk about workplace wellness and its benefits for workers. Also, every day we are more familiar with terms like emotional salary. However, to what extent is this reflected in companies? Have workers noticed an improvement in the situation? These are some of the doubts that were raised Urban sports club, specialist in sports and well-being at work, and for this he did his study Sports and occupational well-being. According to the results of this study, workers score with an average of 4.1 -above 10- the promotion of physical and mental well-being by Spanish companies.
In addition, 81.2% of the workers surveyed agree that their company should adopt a series of measures to improve their well-being at work. This perception on the part of the workers is reflected in the data obtained by the Social Security that shows that less than 10% of the workers practiced sports at their job during the last year.
"In the last two years we have noticed an increase in the demand for programs to encourage physical activity among employees, however, we want to know the opinion of the workers and as we see with the results, much remains to be done ", Explain Liz Andrews Managing Director Spain and Portugal at Urban Sports Club. In fact, Andrews points out that "The company's own human resources directors are aware that, despite knowing the benefits of labor well-being among workers, they need our help to be able to put it into practice in their organizations."
"We have lived and continue an exceptional situation of uncertainty, stress and constant changes that are undoubtedly having a negative impact on many aspects of our personal and professional lives. Today the various benefits that sport provides are widely known, not only for physical well-being but also for mental well-being: it reduces stress, helps in emotional regulation, promotes sleep, improves attention and concentration skills, and favors interpersonal relationships. among others. Hence precisely the importance of companies adopting strategies that seek to develop and maintain the well-being of their workers, promoting not only healthy behaviors but also making them available to all their staff and creating facilities to carry them out ", Mara Jos Santiago, psychologist and founder coach of Bloomind.
On this line Nuria Val, PR & Communications Specialist at Rastreator, ensures that "companies have to put the batteries to encourage employees to also do sports in the workplace. Since if from above they do not provide facilities for it to practice sports, many times you do not dare to take that step. That companies promote sports activity in the workplace is essential and, although we see that companies are increasingly modernized, in Spain there is still a long way to go in this regard ".
Five measures to improve workplace well-being
Despite the data, since Urban sports club they assure that the concern of companies for the well-being of their workforce is real and that more and more resources are being allocated to them. In order to guide organizations, the sports platform has collected through its study the measures most demanded by workers.
Time flexibility for a better conciliation with family life.
Invest in ergonomic equipment.
Make teleworking easier.
Pay part or all of a sports and wellness subscription.
Provide employees with meditation and relaxation solutions to calm anxieties.
* If you found this article interesting, we encourage you to follow us on TWITTER
and to subscribe to our DAILY NEWSLETTER.
HRDigital