Showbiz
Divided and Ciro join the Mar del Plata summer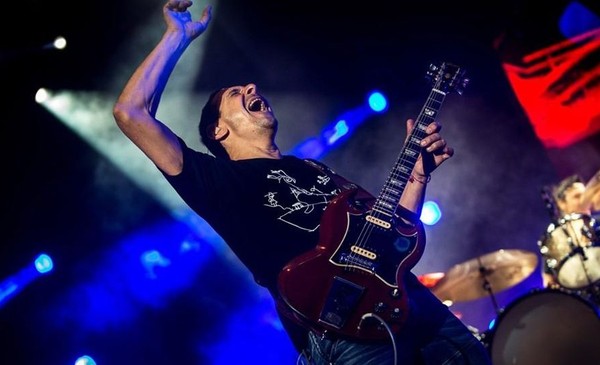 Divided and Cyrus and the Persians confirmed their participation in the Mar del Plata season. Both announced their dates on social networks and revolutionized their followers.
After the two concerts in September at Radio City, where they sold out in a few days, Divididos returns to Mar del Plata. It will be on Friday, January 28 at the Malvinas Islands Sports Center, this time with a standing field format. In January 2020 they had visited the city to make a remembered free concert on the Paseo Hermitage which was attended by more than 100,000 people.
In January 2020, "The rock steamroller" gave a recital for more than 100,000 people. Photo: File 0223
Like every year, Ciro and the Persians will come to Mar del Plata in January. It will be on Saturday January 29 at the Malvinas Islands Sports Center. Ciro comes from a 2021 very full of concerts, with a successful tour of Spain and several sold-out shows in Córdoba, Rosario, Mendoza, and at the Teatro Ópera in Capital Federal.
Ciro with his son during his last show in Mar del Plata. Photo: File 0223
In each of these shows he took time to present his latest album "Wars (A Travel in Time) " in which he reviews his first 30 years of experience in acoustic versions, in addition to interpreting his timeless classics, as always.
Tickets for Divided and Ciro y Los Persas in Mar del Plata are already on sale at Ticketek.