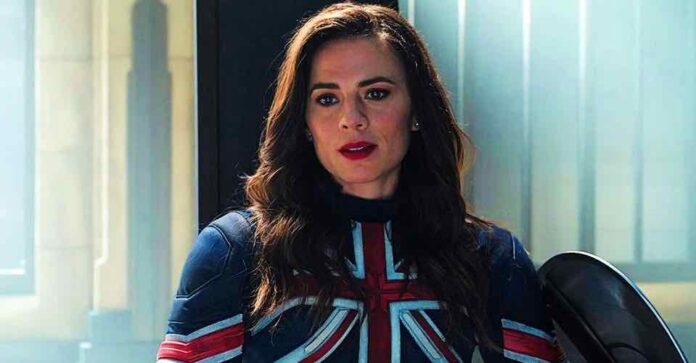 Actress Hayley Atwell she is busy promoting her new movie Mission Impossible – Death Wages Part One, which has already been praised by fans and critics around the world. With this chapter, the actress officially entered the franchise, doing all the stunts and the most difficult chases herself. But before Atwell joined the franchise, led by Tom Cruiseknown to have been part of the Marvel Cinematic Universe as Peggy Carter, for more than ten years. Bye Avengers: Endgame made sure Steve and Peggy were reunited at the end Infinity Sagaaccording to the actress, her performances after that were not so satisfactory.
Hayley Atwell was first introduced as Peggy in 2011 in Captain America: The First Avenger and continued to perform repeatedly during Infinity Sagaalso getting an independent series Agent Carter. After The final she returned to What if…?animated series as Captain Carter and brought the character back to live action in Doctor Strange in the multiverse of madness as part of the Illuminati, who, however, were brutally murdered by Wanda.
"It was not my choice!Hayley Atwell said on Josh Horowitz's Happy Sad Confused podcast, talking about her cameo in the film's sequel. Doctor Strange. "When I say, "I could do this all day," and then I get cut in half by a Frisbee. Viewers might say, "He can't do this all day." apparently you can'the spoke of the audience's reaction, adding: "It didn't do Peggy any good.". So Atwell joins Elizabeth Olsen sharing their frustrations about how Multiverse of Madness relate to their characters.
She then admitted that she had more fun working on the animated series. "I felt like I still had a lot to do with the animated series What If…?". Let's elaborate further"I mean making animation is a lot of fun because you focus on the voice as the main performance tool.". In the animated series, Peggy was part of a universe where she became a super soldier instead of Steve, and went through a full arc in the series leading the Guardians of the Multiverse. In contrast, for Hayley Atwell:It was an embarrassing moment in the Strange movie.".