World
Doctors warn that triage in Germany is imminent | Coronavirus | DW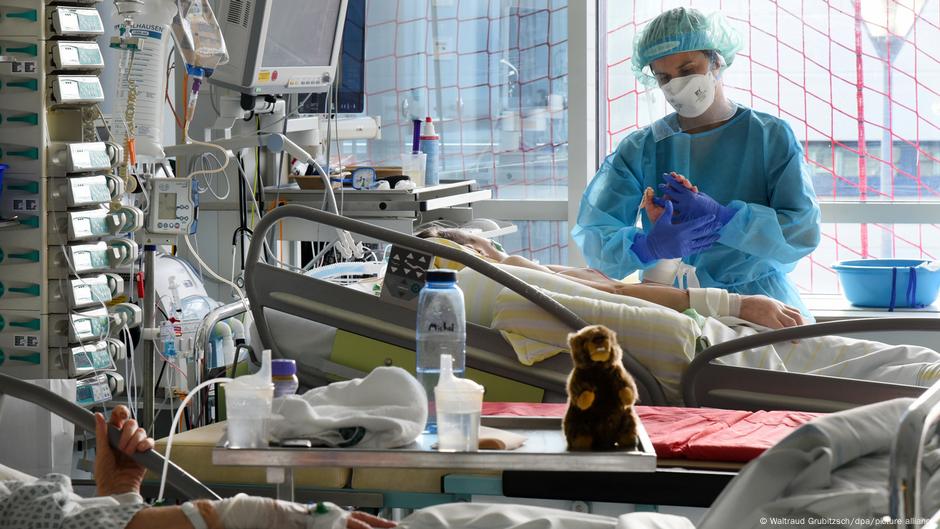 Faced with the rapid increase in the number of coronavirus infections, many hospitals in Germany have already reached their capacity limits due to a lack of intensive care beds and, above all, the necessary nursing staff.
This is demonstrated by the so-called DIVI Intensive Care Registry, managed by the German Interdisciplinary Association for Intensive Care and Emergency Medicine (DIVI) together with the Robert Koch Institute (RKI). There are 19,373 intensive care beds in more than 1,200 hospitals in Germany, but only about 7,145 have a high level of care, that is, only in them can patients be given invasive ventilation.
According to DIVI's intensive care registry, 3,845 COVID-19 patients are currently receiving intensive care. Of these, 1968 required invasive ventilation. In the last 24 hours, 292 new patients were admitted to intensive care units. This means that there are only 1,757 high-level intensive care beds left in the whole of Germany.
"The triage situation is imminent"
So there are still enough beds for now, but not in some regions like Bavaria, Thuringia and Saxony, where infection rates are especially high.
According to the president of the Saxon Medical Association, Erik Bodendieck, the intensive care units in Saxony are at risk of becoming saturated in the coming days. Bodendieck told Deutschlandfunk radio that soon, in some regions of the state, two patients may have to compete for a bed.
Then there is the risk of a triage situation: preference is given to those who have the best chance of success in treatment. The unvaccinated would have the worst chance of survival.
The term triage refers to the medical decision of which patients are treated first or do not receive intensive treatment when treatment capacities are poor due to the severity of their cases or other factors.
So far, Germany has largely been able to do without triage during the pandemic. In principle, every patient in Germany has the same value. Anyone who needs treatment is admitted to a hospital. However, in exceptional cases, such as natural disasters or a pandemic, a situation can arise where hospitals are completely overloaded. In this rare situation, doctors have to weigh who has the best chance of recovery so that as many people as possible are saved.
Is there already a "soft triage"?
Because unvaccinated COVID-19 patients occupy intensive care beds, other ER patients in high-incidence areas cannot be adequately cared for, medical experts argue. "We already have a soft triage, which occurs, for example, when a patient with a myocardial infarction is taken in an ambulance for an hour and cannot find a hospital with a free intensive care bed," says the director of Clinic I of Internal Medicine of the University Hospital of Cologne, Michael Hallek. "This leads to a deterioration in care. This situation has already occurred in southern and eastern Germany." In rare situations, doctors have to weigh who has the best chance of recovery.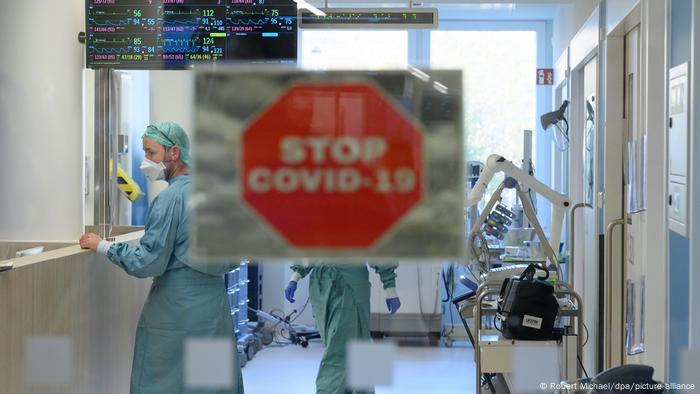 In rare situations, doctors have to weigh who has the best chance of recovery.
In Germany there is no triage law that explicitly regulates how doctors must decide about life and death in emergency situations. Recently, seven medical societies developed the corresponding action recommendations for triage in times of the coronavirus. Its objective is to facilitate decision-making and establish uniform ethical standards as far as possible.
When push comes to shove, clinicians have to decide solely based on the prospects for clinical success. The deciding factors are the general health, the severity of the disease, the oxygen level in the blood, or whether the patient has pre-existing conditions, such as advanced kidney disease or cancer or pronounced heart failure.
In Germany, however, age, gender, nationality, social status, type of health insurance, disabilities or irrelevant previous illnesses, such as dementia, are not explicitly determinant.
These terrible decisions about life and death are made between several people. If possible, two doctors with experience in intensive medicine should decide, together with nurses and other professionals, which patients receive which treatment.
Triage rules do not give preference to COVID-19 patients.
Explicitly, this prioritization should not only take place within the group of COVID-19 patients. Therefore, coronavirus patients should not take priority over, for example, cancer or stroke patients.
The decision to prioritize a coronavirus vaccinated patient over an unvaccinated patient must also be made by clinicians on a case-by-case basis, based solely on the prospects for clinical success mentioned above.
(gg / ms)