Entertainment
"Don't Look Up": The Risks of Satire as Postmodern Cultural Consumption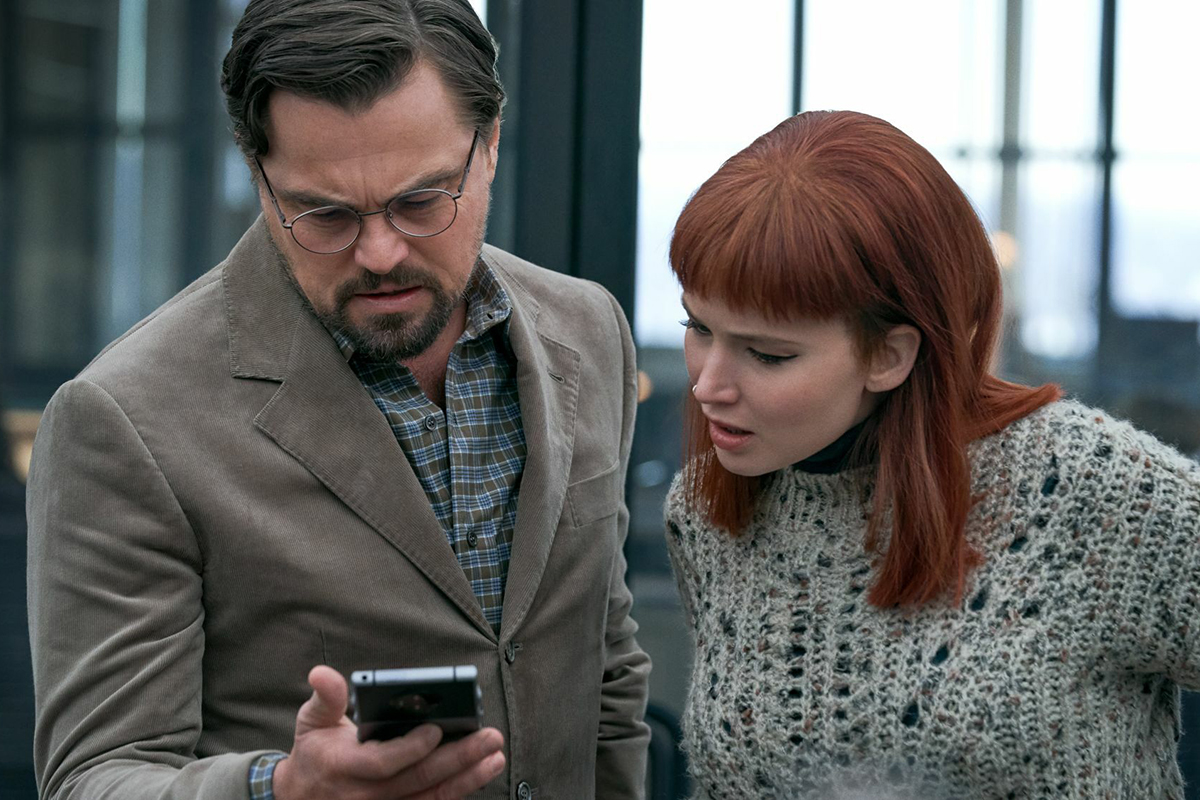 How could it be otherwise, the film Don´t Look Up (Don't look up) by Adam McKey, is the subject of widely varying criticism and appreciation. However, it is possible to think as spectators: What do we consume when we see this type of cultural product?
Enough digital ink has run around Netflix's latest great tank. From the psychoanalytic analysis to understand the systems of denial, the political analysis for the processes of construction of postmodern subjectivities, or the film and market criticism – the film had a budget of 200 million dollars, being one of the most expensive produced by Netflix so far, and both DiCaprio and Lawrence have earned more than $ 30 million for their lead roles. For the most part, the proposals investigate the supposed structural problems of contemporary American society with respect to the consumption of information, the climate crisis, the trivialization of cultural content, and the commodification of politics. From a philosophical and cultural critic perspective, several questions arise that are worth paying attention to and that underlie purely cinematographic criticism.
How, then, do you explain that a film with a critique clearly oriented and directed at postmodern forms of consumption and late capitalism – as Ernst Mandel would call it – has such a large budget and contributes so much capital to the platforms themselves that it criticizes indirectly when criticizing a specific type of consumption? To put it simply, how do you explain that the capitalist market benefit of an anti-capitalist cultural product is so great? It is possible to think of an answer from the theories of cultural consumption contributed by authors such as Jameson, Pfaller or Fisher. This era of capitalist realism is marked by interpassive cultural consumption.
Don´t Look Up maintains at all times a clear satirical distance with reality. But this distance becomes so implausible at times, that it distances the viewer. It distances it itself from reality, even though we have the feeling that we are receiving a "reality slap". Janie Orlean (Meryl Streep) exaggerates the "Trump" style of president so much that the burlesque tone falls more on an ethereal imaginary, than on the aim of satire. Is it necessary to further lampoon a president like Donald Trump? The exaggerated tone seems to seek assurance in the audience that they "get the message", rather than construct some kind of critical analysis of reality. Characters like Donald Trump are so implausible in real terms that ridiculing them only helps to create a veil over the conditions of possibility that place them in power.
For the thinker and cultural critic Mark Fisher, most of the cultural products aimed at criticizing this phase of capitalism – which he insists on calling capitalist realism – are capable of feeding the capitalist system itself, rather than challenging it. The idea of ​​capitalist realism updates certain insufficient concepts such as postmodernity or neoliberalism, and runs the axis – not without stopping paying attention – to the traditional criticisms of the capitalist system. Fisher's methodological resource seems to work fully when it comes to thinking, for example this system incorporates even antagonistic ideas and currents of thought, and in theory, detrimental to its development. Fisher's capitalist realism engulfs even radically contrary positions, to turn them into capitalist consumer products as well. In this sense, it is not difficult to see that the anti-capitalist ideology or the criticisms of the capitalist system itself are widely distributed within the system itself, in the form of all kinds of cultural productions.
Something similar happens when Mark Fisher raises the example of the film Wall-E (Disney-Pixar, 2008). This critical satire of the capitalist system and its consequences is what, together with any type of interpassive cultural consumption, "exhibits our anti-capitalism before ourselves and allows us to continue consuming with impunity." In his thesis, Fisher argues that this ironic distance with respect to the consequences of a model based on the freedom of the market and a general system of equivalences, is what allows consolidating the main idea of ​​capitalist realism and its derivations in the different fields of the society. For Slavoj Žižek, the general capitalist ideology consists precisely in the overvaluation of belief in the sense of an internal subjective valuation, different from the beliefs that we manifest in behavior. Fisher takes up this idea and states that "we are authorized to continue participating in capitalist exchange as long as we consider capitalism as something very bad in our inner spirit." It is clear to see that this is not contradictory, the concentration camps and the coffee chains coexist perfectly.
One laughs, one is outraged, it seems he becomes aware of the evils that capitalism and postmodernity are generating in the construction of new subjectivities, collectively, environmentally, and then he returns to his usual life. Even to criticize in networks the film that attacks the excessive consumption of social networks and the trivialization of public debate and information as the main axes. One begins to consume the memes that are constituted from the debate about the film, how when in the film memes of Dr. Kate Dibiasky (Jennifer Lawrence) appear, saying that the world is going to end. Where does your image end? As a cultural consumer product, graffiti on a young man's skateboard. Quietly it could be next to an image of Che Guevara or Frida Kahlo.
Don't look up it is an exaggerated satire, highly marked, that is ingenious before the inexperienced eyes of subjects not used to the consumption of cultural productions more on the margins of pop culture. The satirical distance is such that it is difficult to appropriate many of the main elements of his criticism, which are not as visible as others that are easier to identify – such as the abuse of social networks or cell phones, for example, which most can identify. even in their daily practices.
In his quest to try to establish a ethos or concrete mode of existence of what seems like a postmodern turbo, the film only results in a sample of behaviors typical of capitalist realism and its very limited interpassivity. It is not that the diagnosis is not correct at times, but it does not lead to rationalization or deepening about the causes of these symptoms. Even the closing moralizing ending, the return to more traditional values ​​like family – when DiCaprio's character returns home and everyone dines without devices, disconnected from everything, as the world collapses around him – results in a swift response. It does not offer any concrete alternative. It is to unlearn and ignore a current context and instead of problematizing it, to propose an alternative closer to conservatism, than to a true alternative.
Must see Don't look up? I do not know. Should we stop seeing it? Under no point of view. Is it necessary to believe that by having seen it we are in a position to construct an internal critique of late capitalism? That's the problem. It is convenient to think outside the film and in another sense: does a cultural product with such a satirical distance really help us to think about reality in different terms, or does it only help us to continue consuming with impunity by inoculating ourselves as if it were a vaccine with a little antibody to believe that we are healing? Perhaps the invitation is to think about what a real contribution the critical cultural productions of capitalism have to our subjectivity, but completely embedded in it, and what concrete cost the fictional or satirical distance generates in that construction. We are left with the feeling of having learned something, only to be able to continue doing it under the illusion that, being aware, the evil is less, but in itself, we only become interpassive subjects calm that criticism is made by others. This proposal of thought is not what the film aims at. But perhaps, it is more useful than its content itself.