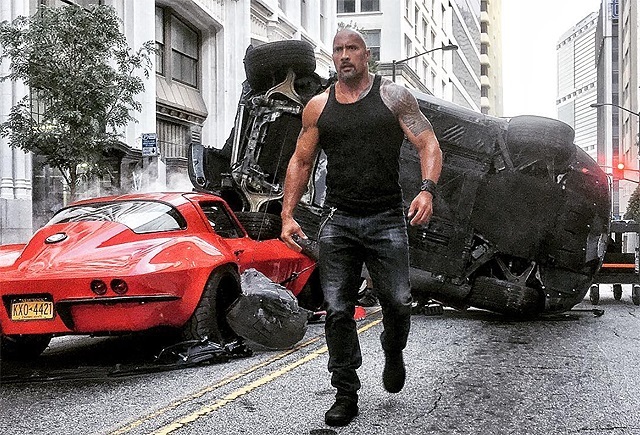 Dwayne Johnson will make his first Christmas movie for Amazon Prime, according to The Hollywood Reporter.
The feature film, titled "Red One," was written for the star by Chris Morgan, a successful screenwriter for the "Fast and Furious" franchise and the "Hobbs & Shaw" spin-off starring Johnson.
The story, currently secret, is described in an Amazon statement as "an action comedy that will take you around the world." Filming is scheduled for 2022, with a release in 2023.
Like many Hollywood stars, Dwayne Johnson now joins streaming platforms. He will be in the coming months on the "Red Notice" poster produced by Netflix, an action movie starring Ryan Reynolds and Gal Gadot.
Very prolific, the former fighter will play this summer in "Jungle Cruise", an adventure film with Emily Blunt, produced by Disney. He also filmed "Black Adam," a superhero movie for DC Comics. Johnson also oversees the sitcom "Young Rock," a kind of fake autobiography.