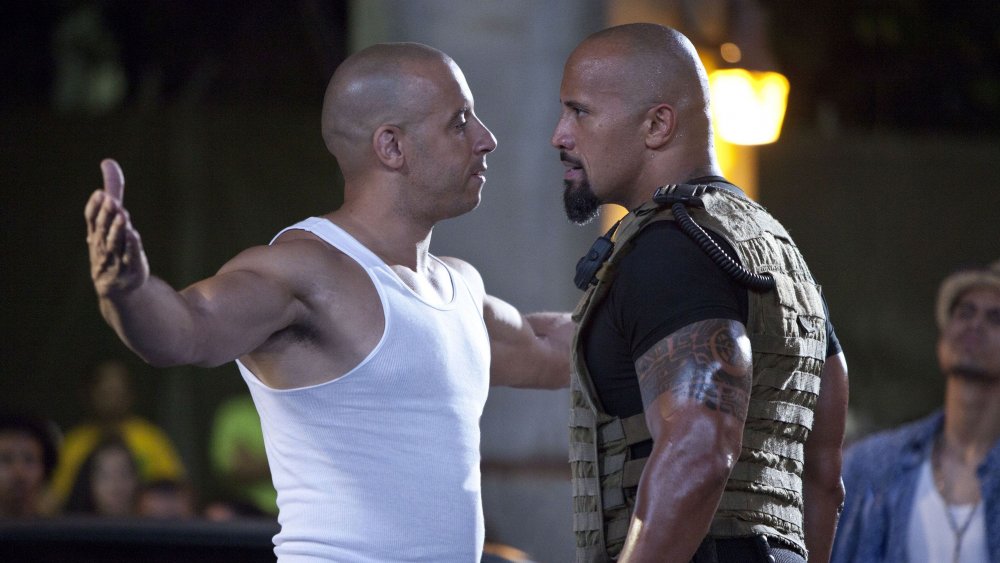 Dwayne "The Rock" Johnson, who portrayed Luke Hobbs in the famous Fast And Furious franchise since 2011, when he appeared in Fast Five, will stand aside – out of action – in the latest film, simply titled F9. The production will be released in cinemas this summer.
Given the tumultuous relationship with the star of the franchise, Vin Diesel, and the success of last year's spin-off Fast and Furious Presents: Hobbs & Shaw, Luke Hobbs could take it on his own, writes looper.com
In 2019, Dwayne Johnson told MTV News that his absence from F9 was due to work schedule scheduling conflicts, suggesting that the footage for Hobbs & Shaw overlapped with those for F9. The explanation seemed suspicious to the fans, the publication quoted above also writes, because the production at Hobbs & Shaw had just ended when the filming at F9 started. Asked more insistently by the MTVNews reporter, Johnson said that "the plan has always been for the Fast And Furious universe to grow and expand. But so far, we (referring to co-star Jason Statham) are not in Fast 9 because they are already ready to start filming. Was the rage between the two actors the reason for the absence of "The Rock" from F9?
The nature of the conflict between the two is not known, but it is known that it all started in 2017, in the type of filming at Fate of the Furious. The conflict between the two was so serious that the two did not film any scenes together, leaving everything to the mounts, which made it seem that the two interact in the film. Moreover, Johnsona felt that he had to forget the conflict on social media and referred to Diesel as "cowardly" and "worthy of contempt".
In a 2018 interview with Rolling Stone, Johnson said that conflict has diminished. "Now I focus on doing Hobbs & Shaw as best I can. And I wish him all the best in the world, I don't blame him, that's because I clarified things ".
In September of last year, The Rock was ready to forget everything. He wrote on Instagram – "I want to thank you, Brother Vin, for the support you showed me in making the Hobbs & Shaw movie. I did things right, I did things smartly and – again, brother – I appreciate all the support you have given me. And, of course, all roads lead to one place – see you soon, Toretto "…
The reference to Toretto leads us to believe that Dwayne will return to the FF franchise, but when will that happen? Universal Pictures has announced that Fast and Furious 10 will be the last film in the FF saga. So, as soon as possible, we will see Luke Hobbs in action in the spring of 2022.