Tech
Earning bitcoins is possible in a video game similar to Pokémon Go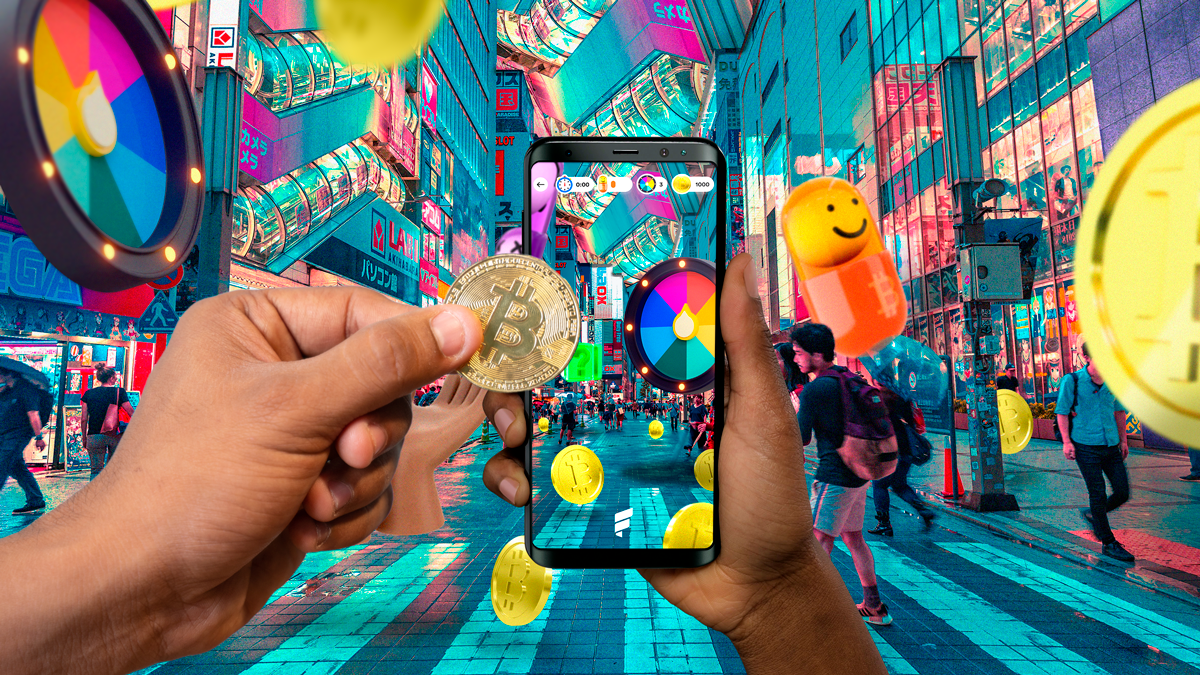 Key facts:
Users will be able to search for satoshis around them every 10 minutes.

In the future, players will be able to find collectibles that will give them more benefits.
Bitcoin-related services company Fold has released a limited beta version of a video game with which its users can earn satoshis, the minimum unit of bitcoin (BTC).
The game, called FOLD AR, is available for mobile devices and was created in partnership with Niantic, the company behind the Pokémon Go game. In fact, the new video game has similar characteristics, since players must "hunt" the BTCFold reports in a statement.
Fold users can access the game through the company's app. There they have the possibility of discovering the satoshis, minimum fraction in which bitcoin can be divided. Specifically, 1 BTC is equivalent to 100 million satoshis.
They can also receive other rewards that appear every 10 minutes around them, such as extensions of time to stay in the game longer and "orange pills to protect themselves from harmful surprises."
Users with Fold's Visa card may have other benefits, such as winning what the company has called "spins." These will allow them get even more bitcoins, through the Fold application.
As in any video game, there are difficulties that prevent the user from winning easily. In that regard, Fold warns: "be careful as shitcoins and poison pills are in your midst and threaten to take away your hard-earned bitcoins."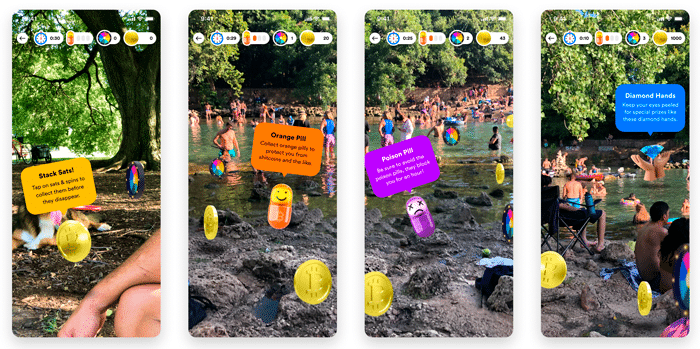 Currently, the game is available only in the United States, although the developer is evaluating expanding it to other countries.
Future and objective of the video game
Regarding the next plans of the new video game, they plan to introduce the option of higher rewards for players, says Will Reeves, CEO of Fold.
Reeves indicates that, in the future, users they will be able to find collectibles that will allow them to have special privileges, greater chances of winning and other benefits
"We hope to take advantage of the natural network effects of bitcoin by creating a novel means of interacting with bitcoin that focuses on fun and community," adds Reeves.
Video game expansion with bitcoin
The popularity of the leading cryptocurrency has made many companies join in creating games that incorporate rewards with bitcoin.
A few months ago, the Spanish company Satoshis.games launched the Satvival video game, as reported by CriptoNoticias.
This consists of surviving on a desert island resisting the attack of living skeletons and other players. For this it is necessary to build a fortress with the materials available in the place. When completing objectives, the player receives rewards in bitcoin.