Sports
"El Chapa" Retegui was appointed Secretary of Sports of the City of Buenos Aires | Criticism in Together for Change for its Kirchnerist past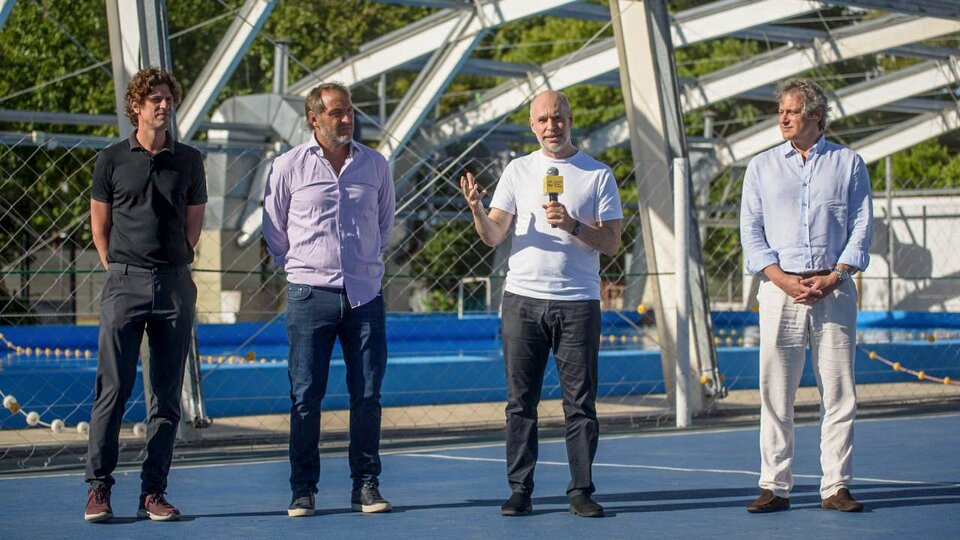 The head of government, Horacio Rodríguez Larreta, presented his new Secretary of Sports, Carlos "El Chapa" Retegui, who came to the position on the proposal of Martín Lousteau and the Buenos Aires UCR. The only detail is that that place was destined long ago to Juan Nosiglia, Former Buenos Aires legislator and son of Enrique "Coti" Nosiglia. The (now aborted) designation against Deportes of a bearer of that surname had brought problems to Larreta with his ally, Elisa Carrió. The head of government agreed to appoint the former coach of Las Leonas and will look for another place in his cabinet for Nosiglia, who had already been preparing to occupy the position. Retegui did not stop criticizing his Kirchnerist past.
"El Chapa" came to the Cabinet after a negotiation between Larreta and the radicals from Buenos Aires to give them a place in his government. Lousteau was the one who proposed the former coach of Las Leonas, whom he considered an option that would surpass Nosiglia. "Putting Retegui in that position allows us to expand the space, rank the place – it is once again a secretariat – and have more spaces for Evolución," they reasoned in the space made up of Lousteau and Emiliano Yaccobitti. They tried to contain the anger of Nosiglia, who had already designed his team and had begun to internalize himself in the area: "Juan is going to be there, although in another place," they remarked about the places that continue to negotiate with the head of government.
From the Buenos Aires Government, they also relativized that there could be some anger on the part of Nosiglia, since the appointment was made in common agreement with the Buenos Aires UCR. Of course you have to say that to someone who thought he already had the job and was moving as if it were a fait accompli. However, in Larreta's environment they assured that there will be a place for him (perhaps a less visible one so that Carrió does not come out to question?).
Retegui has an extensive career as head coach of the Argentine men's and women's field hockey teams and comes with a history of Olympic gold medals. He also has a political career, in the space opposite to that of Larreta (He once said about Cristina Fernández de Kirchner: "I love her. In the times that I had the opportunity to be with her, I felt that I wanted to do what was best for Argentines. She is a person that I admire"). Within the opposition alliance, the reproaches have already begun for adding someone who comes from being a councilor for Kirchnerism in San Fernando between 2015 and 2019 at the hands of Aníbal Fernández, with whom he has a personal relationship.
Regarding this change of political sector, Retegui said: "Life is not black or white. There are grays, shades. I have friends on both sides and that does not mean that one with respect, with transparency, with sincerity cannot collaborate or help. I have many friends in the national government and also in the City government." Surely those who lynched the Buenos Aires legislator Natalia Sánchez Jáuregui on the networks for changing political space in the opposite direction will surely hear it.
The incorporation of Retegui joins others that Larreta is doing to strengthen the Buenos Aires alliance with the radicals on the way to 2023. The former Buenos Aires legislator Hernan Rossi will soon arrive at the cabinet of José Luis Giusti, in Economic Development, while the former legislator Ines Gorbea -close to Lousteau- will arrive at the Ministry of the Environment. And they say that, for Nosiglia, despite the anger of these days, there will still be some place, although no one yet knew exactly what it would be.