World
Elections in Chile: Gabriel Boric, the former student leader who wants to end neoliberalism | At 35, he is the youngest candidate of all the presidential candidates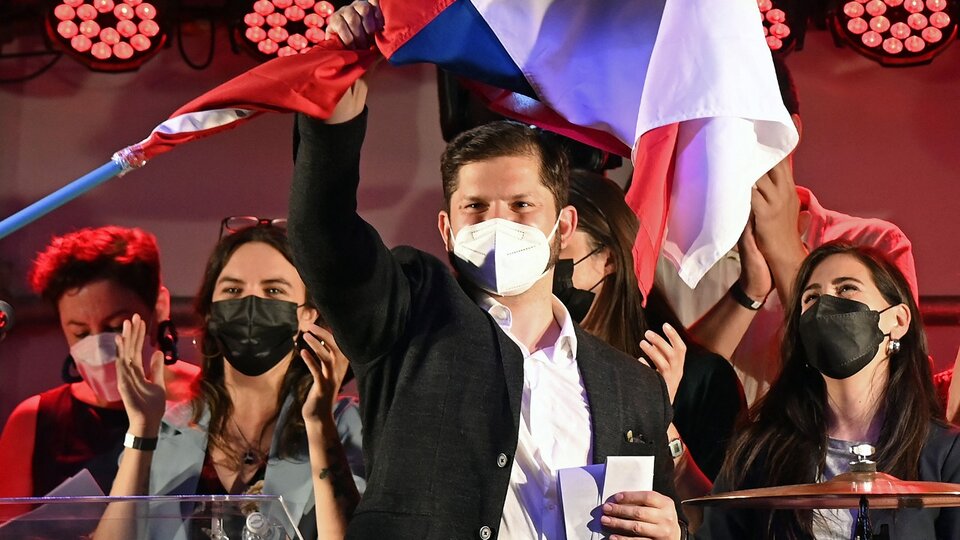 Forged in student struggles and later became a deputy, the leftist Gabriel Boric is at only 35 years old the youngest candidate of all the candidates for the presidency of Chile and the one who best embodies the generational change demanded in the massive protests of 2019. An ecologist, feminist and staunch critic of the neoliberal model installed during the military dictatorship (1973-1990) and later consolidated in the transition, he is also the one who possibly offers the most profound agenda of changes.
Boric was born on February 11, 1986 in Punta Arenas, the southernmost continental city in Chile., where he completed primary and secondary studies at the British School. In 2004 he began studying Law at the University of Chile. During that university period he was assistant professor of the chairs of Theory of Justice, Institutional History of Chile and International Human Rights Law.
His link with the political world began in that house of studies, where he joined the Izquierda Autónoma collective. In 2008 he was elected councilor of the Federation of Students of the University of Chile (Date) and in 2010 he was president of the Center for Law Students of the same house of studies.
In 2011, the three main referents of the 2006 student rebellion (Camila Vallejo, Giorgio Jackson and Boric) decided to run as candidates for deputies, the first two by the Nueva Mayoría coalition, led by former president Michelle Bachellet, and Boric outside, as a militant of the Autonomous Left. In his work as a legislator, he always sought to tune in with Jackson and Vallejo and then with the young communist Karol Cariola, promoting disruptive proposals of the status quo in the hemicycle.
In 2016 Boric founded the Autonomist Movement, with the aim of configuring a renewal of the Chilean doctrinal left and accelerate the emergence of an alternative outside the two coalitions that dominated the political system and governed the entire post-dictatorship period.
For this year's presidential primary he competed against favorite Daniel Jadue, who broke with factions of the former New Majority that supported the second Bachelet government and joined sectors of the Broad Front (FA) to form Approve Dignity. Against all odds, Boric won with more than 20 percentage points of difference and he became the most voted candidate in the primaries of all forces.
His political campaign was focused on the expansion of rights, the decentralization of the country, environmentalism, the end of the institutional heritage of the dictatorship and respect for native peoples, many of the central claims of the social outbreak of 2019 and of the current agenda of the Constituent Convention. Last July, the leftist candidate made his goal very clear if he became president: "If Chile was the cradle of neoliberalism in Latin America, it will also be its grave".