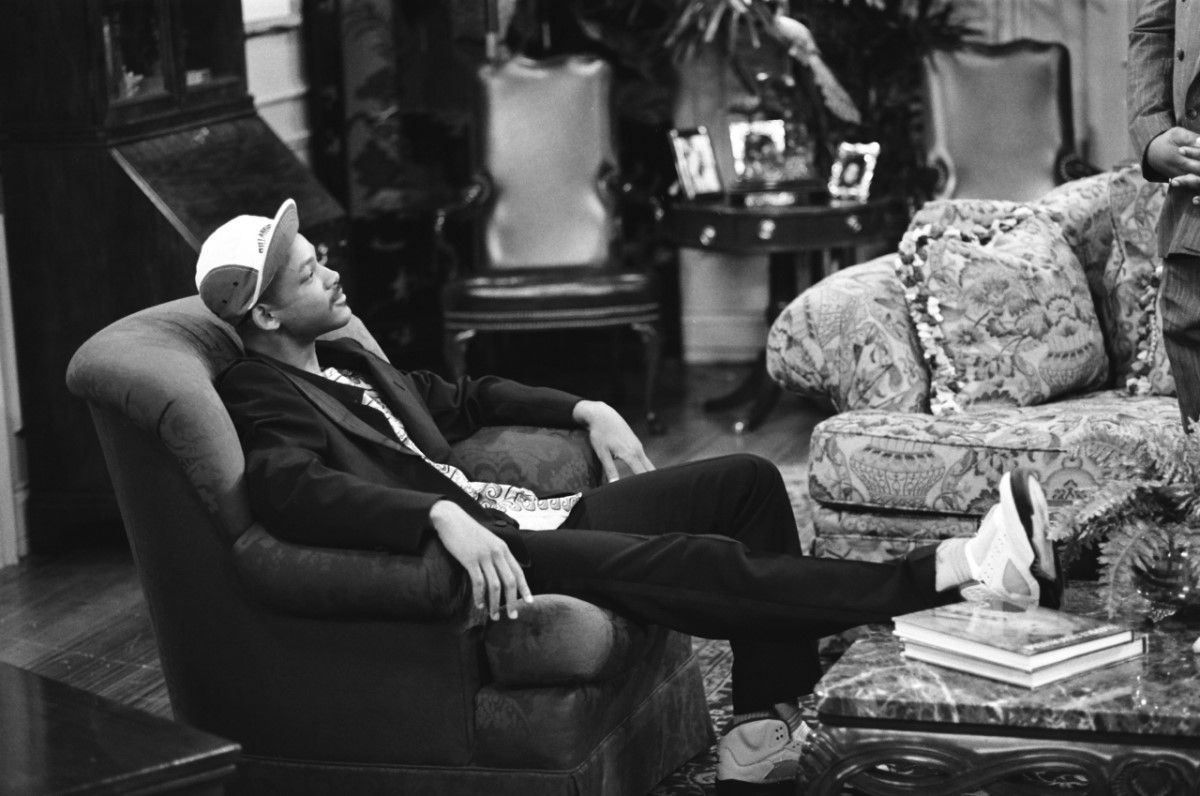 Will Smith on set Willie, the new prince of Bel-Air. Getty photo.
Once upon a time there was a man who wore an elegant suit exclusively with oxfords, loafers and the like. A shirt and tie was mandatory, and on formal occasions a waistcoat, cufflinks, and a handkerchief; in some cases even a pocket watch. To date, this portrait of other times is not necessarily anachronisticnotice, but less common and imposed.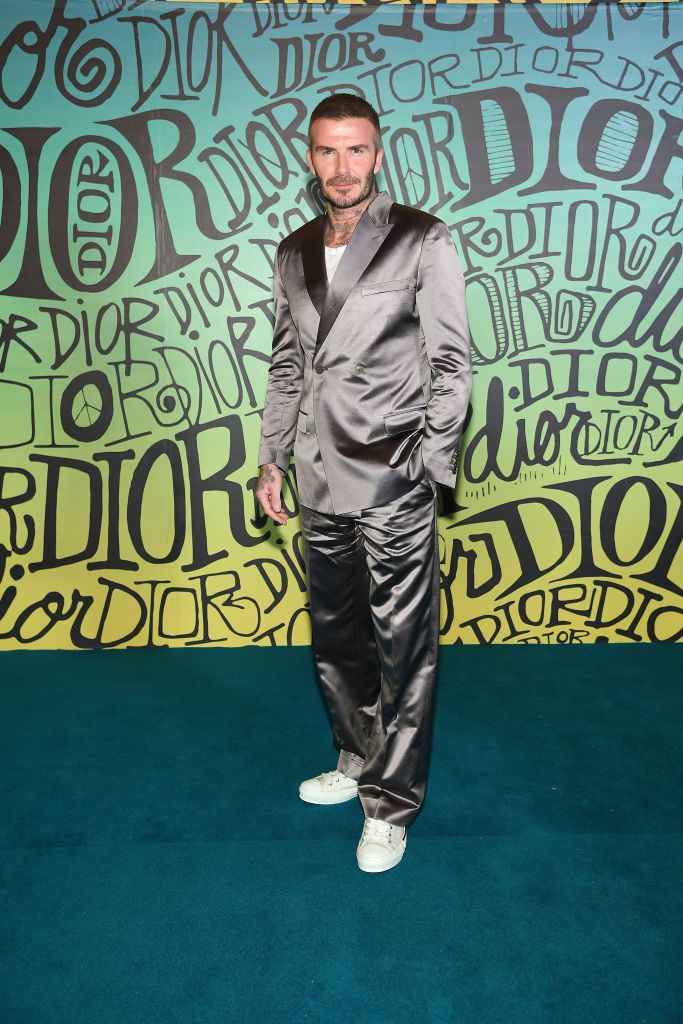 David Beckham at Dior Men Fall 2020 Miami Show.
Smart casual: elegant men's suit and sneakers
Now the shirt is replaced by a T-shirt, then the tie and vest are eliminated, along with cufflinks and a handkerchief, reducing elegance to a few elements. In fact, the definition of "sleek casual" is more appropriate for this new interpretation of the jacket and trousers, as it indicates that hybrid dress code that unites two seemingly different worlds. An ideal example is the combination of sneakers with a dress.
However, it is not new to give preference to comfort, and therefore sports shoes under an elegant men's suit. A few years ago, it was unthinkable for this to normalize, but now teenagers and young adults are on the side of elegance degraded by sneakers. This is also the result images proposed by young celebrities from the late 1990s to the early 2000s. like Justin Timberlake and others better known as Brad Pitt; which still combines very light linen suits and sneakers with a clean design.
Sneakers to match a smart dress
But be careful: not all sneakers can be worn with clothes. There are models that overly refer to the world of sports, down to basketball shoes. AND the meeting between sportiness and elegance is only possible if the codes of both are taken into account.; just think of the adidas Samba or Gazelle, which manage to be as composed as they are comfortable, primarily because they don't grow in height, blocking the dress as it comes down to the foot. Even the obviously less casual New Balance 550 could be a worthy alternative in a less austere context.
There are other sneakers that are not talked about much and are best worn under a suit. Dior, Ferragamo, Celine and Saint Laurent, to name but a few, have always produced sneakers with a simple and timeless design that will never transition between the current brand and the latest trend. It is these models that you should pay attention to so as not to buy new shoes every season.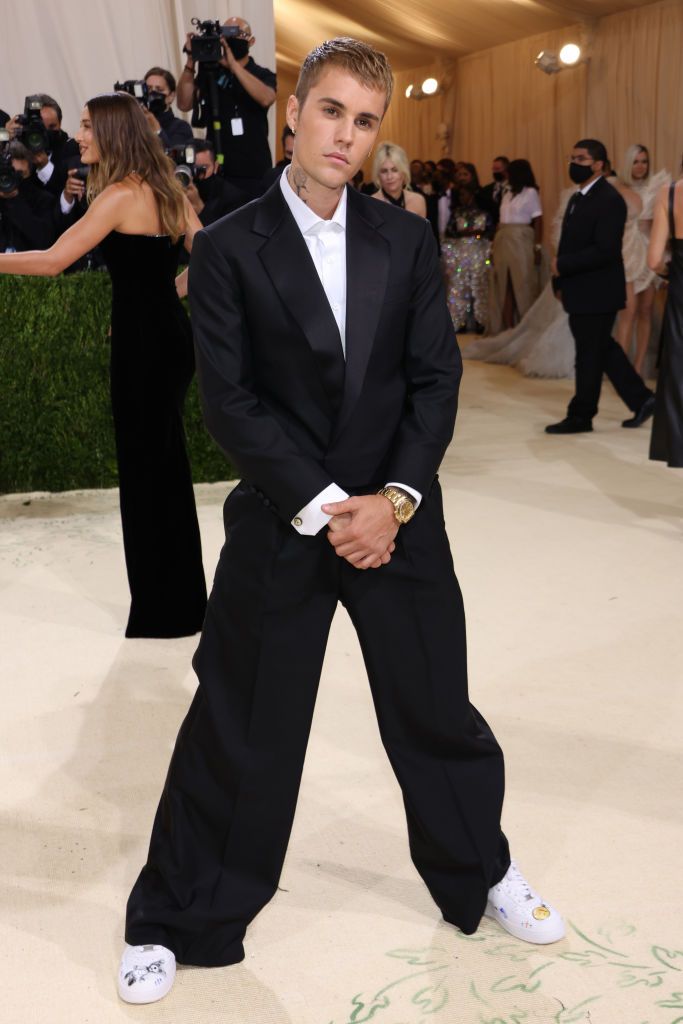 Justin Bieber at the 2021 MET Gala.
Shoes for elegant clothes: where?
Speaking of suitable places, it is important to clarify where it is allowed to show renewed elegance. Of course there is no manual – at least for now – but it is good and right to ask about the clothes needed in the place where you are going. For example, it is better not to appear at a wedding in sneakers, especially at a gala or business dinner. Then, if the characteristics are different, you can refuse lacing for the evening.
There are also situations in which sports shoes seem to many to be forbidden for no reason, and it happens that these are graduation sessions or important milestones in the life cycle. But now we've reached the point where, for these conditions, the combination of sneakers and a smart dress is justified if it's well thought out and well balanced.
How to choose sneakers for elegant clothes
Having established that athletic shoes fit easily under an elegant men's suit, you need to figure out how to combine two different elements right from the idea. After all, sneakers go hand in hand with a suit, which can be both suit and separate.
Men's blue suit with sneakers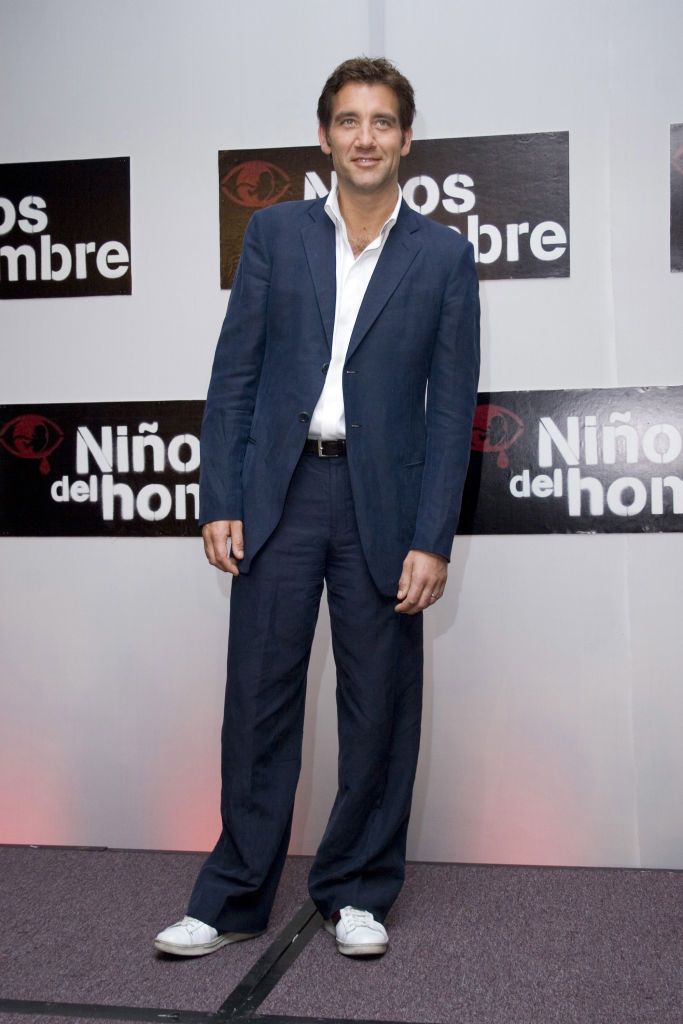 Clive Owen in 2006.
Along with a navy blue suit consisting of tailored trousers and a jacket, over-the-ankle athletic shoes such as the Air Jordans are prohibited. Motivation? They would break the continuous flow of calzone. However, don't be afraid to add Nike or adidas to your t-shirt.: these are fears refuted by the positive result of the approach. Instead, be careful when choosing jewelry and other accessories, because it doesn't take much to look like Jay Z.
Separate (sports) dress with sneakers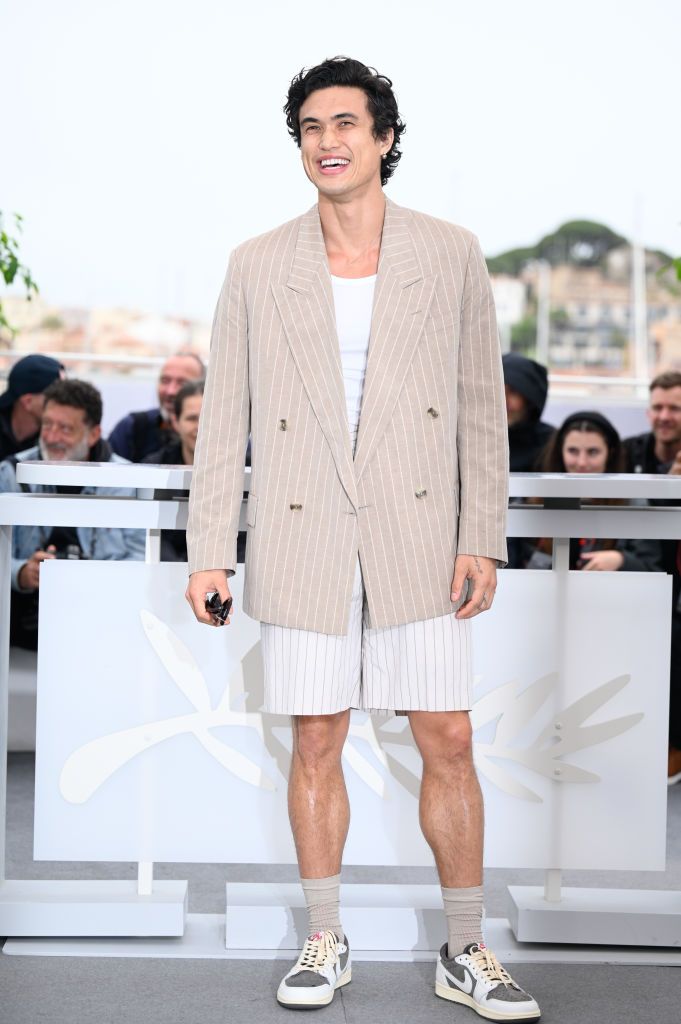 Charles Melton at the last Cannes Film Festival.
Speaking of a broken dress, the game is even simpler. This is usually assumed less elegant than a suit due to the play of colors, but the real difference is in the fabric. So if the individual pieces are made from cotton or linen and dyed in soothing tones like ice gray and black, a pair of sneakers can only enhance (and rejuvenate) the look. So the image becomes suitable for dinners on the beach, with your soulmate. or for business lunches: all the moments when you are trying to find a balance between comfort and composure. And sports shoes under an elegant men's suit seem to be the right compromise.