Business
Elon Musk sells $ 11 billion worth of Tesla stock in less than 1 month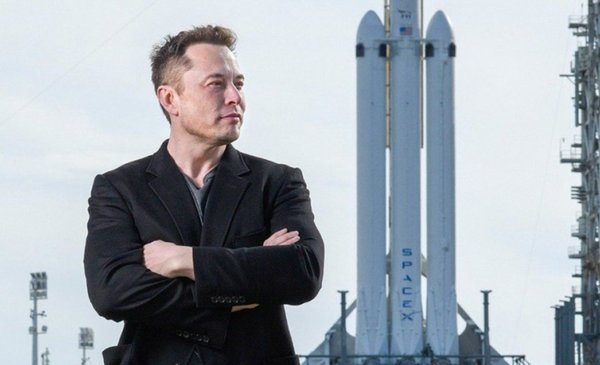 Tesla CEO Elon Musk has once again rocked the market by selling another $ 1 billion worth of shares in his company, accumulating a total of $ 11 billion sold in just a few weeks.
The news was made known due to documents filed by Tesla with the US Securities and Exchange Commission (SEC). According to these, Elon Musk exercised options to buy $ 2.1 million of shares at $ 6.24 each and sold more than $ 934,000 of them at prices ranging between $ 1,058 and $ 1,112, generating a sale of around $ 1,010. millions of dollars.
The last time Musk sold shares was on November 23, after several sales operations carried out throughout the month of November. In total, the businessman has sold nearly $ 11 billion in Tesla stock since November 8 and this sale is expected to continue into the future.
Challenge to the UN
Elon Musk's fortune became so great that he became one of the most talked about topics on social media. So much so that even the CEO of Tesla himself challenged the United Nations (UN) over a statement by David Beasley, Executive Director of the United Nations World Food Program.
Beasley added that the CEO of SpaceX and Tesla saw a net worth increase of $ 6 billion in one day last week. And he added: "US $ 6 billion to help 42 million people who will literally die if we do not reach them.. It's not complicated".
Musk was not far behind, urging Beasley and the UN via a Twitter thread to post a logical plan on how $ 6 billion would help solve world hunger. According to the CEO of Tesla, if the plan is reliable and clear, he will sell the equivalent in shares and donate it, as long as the accounting and the plan are made public.
Tesla challenged from his social network account: "If the WFP can describe in this Twitter thread exactly how $ 6 billion will solve world hunger, I will sell Tesla stock right now and do it."
Survey on twitter
We remember that a month ago Musk launched a survey on his Twitter account asking his followers if he should sell 10% of his stake in Tesla to pay taxes in a kind of charitable act. Almost 58% of the more than 3.5 million participants said yes and from that, Tesla shares fell 12% in just one day. The automaker's biggest loss on Wall Street since March.
Although this amount represented a considerable sum of money, in the last hours, Bernie Sanders, senator of the United States, mentioned that the rich must pay a "fair share" of taxes.
"We must demand that the extremely wealthy pay their fair share. Period."Sanders expressed on Twitter. To which Musk replied: "I keep forgetting that you are still alive", referring to the 80 years of the politician. Later, Elon Musk redoubled the bet and exclaimed: "Do you want me to sell more stocks, Bernie? Just say the words.".
So far, Sanders has not responded to Musk's suggestion, but everything seems to indicate that Michael Burry is right: The founder of Tesla is looking for excuses to sell shares of the company. The investor known for the movie The Big Short argued that Elon Musk "He doesn't need cash. He just wants to sell Tesla.".
As a result of all this commotion, Tesla investors began to worry about what could happen if supply increases to these levels and decided to start a strong correction process. Since the all-time high reached on November 4, the price has plummeted more than 20%.
"TSLA has now traded 42 million shares in 4 hours of trading compared to 20 million shares traded at this time of day during the last 20 days. Elon suggested that it would sell 10% of its shares, that is, 17 million shares. "according to Gary Black.
Invest in Tesla from Argentina
For those interested, from Argentina you can invest in Tesla quickly and easily. All you have to do is open a client account in a stock market company regulated by the National Securities Commission such as Bull Market Brokers, a free process that will take no more than five minutes, and, after depositing the desired funds, acquire Cedears.
The Cedears or Argentine Certificates of Deposit are instruments that are equivalent to buying the underlying share that is listed abroad (NASDAQ: TSLA), but they can be operated in pesos (BCBA: TSLA) and they follow the evolution of the CCL dollar, so they allow avoid Argentine risk and, at the same time, hedge against an eventual exchange rate jump.