Emily Blunt has dispelled rumors that she will give up Hollywood and her career in the future.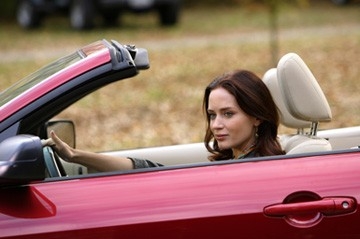 Star Oppenheimer and The Devil Wears Prada Emily Blunt dispelled the rumors around his alleged farewell to Hollywood and the world of acting that has been circulating in recent times. Blunt clarified what his intentions were, leaving no room for other interpretations and finally closing the issue.
"Honestly, this story has become too loud. I just took a vacation, I didn't leave Hollywood. I just took a few months off to be with the kids." Blunt said
The actress opened up about wanting to take a break from her career, a statement that sparked rumors of an alleged final goodbye:"I am not working this year. I worked hard last year and my eldest is 9 years old, so we are in the final year in the single digits.".
Blunt explained that the "emotional cost" of accepting new roles was too great because they made her feel guilty about spending so much time away from her children.
Emily Blunt in Christopher Nolan's "Oppenheimer" plays Kitty Oppenheimer, the wife of protagonist J. Robert Oppenheimer (Cillian Murphy) and along with Robert Downey Jr., Matt Damon and Florence Pugh. Since 2010, she has been married to another director, John Krasinski, with whom she has two daughters.