Emily Ratajkowski redhead! The 32-year-old model and podcaster showed off her new red hair transformation in a series of photos posted to Instagram. "Blushed," Ratajkowski captioned the post. "Thank you @kerastase_official for keeping my hair healthy with chroma absolu and @jennaperryhair legend." But let's better understand how to get such an interesting red color for autumn!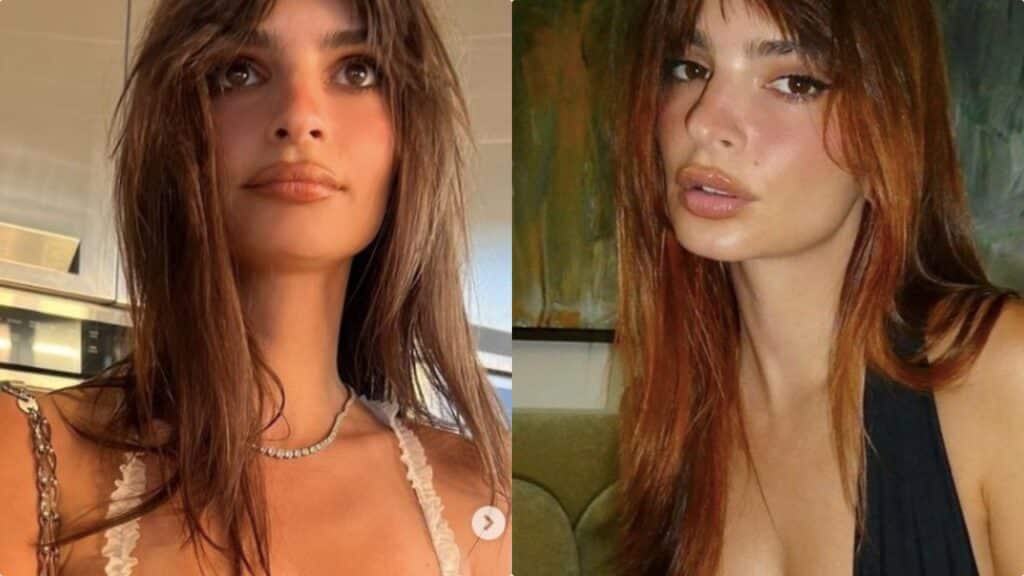 Ratajkowski was seen in a sultry close-up showing off her ginger mane in a deep black bodysuit. In the second photo, the host of the High Low podcast captured Emrata lounging on the couch in the same swimsuit, her hair tossed to the side.
Emily Ratajkowski: her red hair needs to be copied
Emily Ratajkowski debuted her new red hair on Instagram. Its shade is preserved in the Chroma Absolu collection by Kérastase. The sulphate-free collection strengthens the hair, providing repair and nourishment, preventing the color from fading. This will also prevent EmRata's hair from frizzing in the summer heat. When it comes to hair, the supermodel isn't afraid to make a difference.
If you like the idea of ​​copper hair, it's best to anticipate that this color is not suitable for all hair types. In fact, it is a color that is not easy to care for, it requires constant touch-up and, above all, healthy and strong hair. The intensity and brightness of the hair will be best on well-groomed and healthy hair, otherwise the effect of frizzy and brittle hair will be just around the corner. In short, those who want this kind of hair should take into account that they will visit their trusted hairdresser very often. In order not to go unnoticed, copper-red hair will suit you. They are perfect for highlighting fair skin and a few freckles here and there on the face.
"Here I am, this is me." Jennifer Lopez without makeup and secrets: "54 years old, what do you think?"