Entertainment
Eternals Why isn't Eros purple like his Marvel brother Thanos?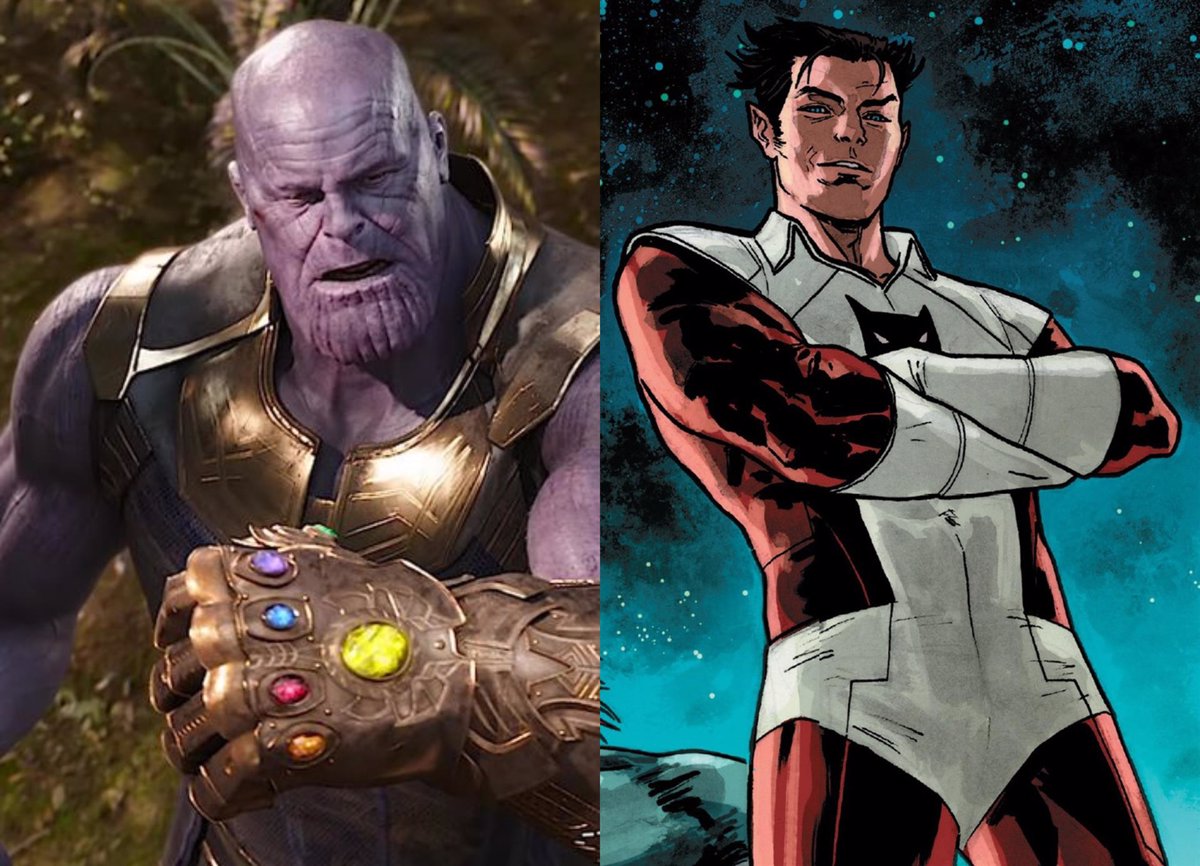 MADRID, 22 Nov. (CulturaOcio) –
Eternals, the film directed by Chloé Zhao for Marvel, has featured Eros, Thanos's brother, a character also known as Starfox which is played by Harry Styles. However, the character It is not a purple giant, something that has puzzled fans.
The truth is that, in the comics, all the relatives of the crazy Titan – including his parents, who also are Eternals, or his brother, the aforementioned Eros– they look human. This is because Thanos suffers Deviant Syndrome.
In the comics and in the film it is explained that Celestials created Deviants before Eternals. However, these beings came out with monstrous DNA that caused them to be discarded. Nonetheless, some of the Eternals may have remnants of that DNA that can become manifest and provoke traits in descendants such as those suffered by Thanos.
That is, the Deviant genes that contain the Everyone's DNA the Eternals manifested more strongly on the Mad Titan, causing him to adopt that purple giant form as opposed to the human aspect of his parents and brother.
Created by Jim Starlin, Starfox's first appearance dates back to number 55 of the comic Iron Man, published in February 1973. His powers include a superior intelligence, the mind control, super speed, super strength, great endurance and hyperdeveloped senses.
In the staples, this sort of anti-hero is the son of A'Lars and Sui-San, two of Titan's most prominent Eternals, as well as Thanos's brother and Thena's cousin, the character played by Angelina Jolie in Eternals. Unlike the Mad Titan, Eros would show himself as someone much more outgoing, carefree and even extremely womanizing.
Eternals, directed by Chloé Zhao and with a cast that also includes names such as Gemma Chan, Richard Madden, Salma Hayek or Kit Harington among others, is already in theaters.