Business
ETF funds reach the local market: what advantages do they have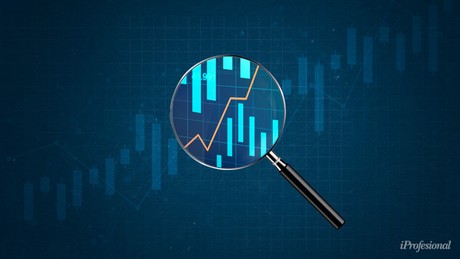 This is a great novelty for local investors, who will have a broader menu to be able to invest in foreign papers
For the first time, the main stock market indices of the world will be able to be bought in Argentina through the local market. Several of the ETF (Exchange Traded Funds) more operated by international investors, but which until now were not within the reach of a local saver.
In this way, the already extensive program of Give in that exists in the local market, that is, a large number of actions from around the world that can be acquired in pesos from any locally open account in an Alyc (that is, a Stock Exchange company).
What are the 9 international stock indices that can be purchased in pesos via Cedear
ETF: where to invest in Argentina
Through an official statement, it was announced that the Argentine regulatory entity authorized entry to the Public Offering Regime to Caja de Valores to issue Argentine Certificates of Deposit of 9 recognized ETFs:
1. SPDR S&P 500 ETF Trust (SPY): 200 million Cedears of the S&P 500 will be issued that will have a ratio of 20 to 1. This fund will allow the performance of the most representative stock index in the United States to be replicated.
2. Invesco NASDAQ 100 ETF (QQQM): 100 million Cedears of the Nasdaq 100 will be issued that will have a ratio of 20 to 1. The ETF will offer the possibility of investing in the main technology companies in the world.
3. iShares Russell 2000 ETF (IWM): 25 million Cedears of the Russell 2000 will be issued that will have a ratio of 10 to 1. Unlike the S&P 500, the Russell 2000 focuses on the 2000 largest small caps companies in the market.
4. iShares MSCI Emerging Markets ETF (EEM): 25 million Cedears will be issued that will have a ratio of 5 to 1. In this case, it can be used to invest in a basket of emerging market assets.
5. Financial Select Sector SPDR Fund (XLF): 15 million Cedears will be issued that will have a ratio of 2 to 1. For those focused on sectors, this ETF will emulate the performance of only the financial sector of the S&P 500.
ETF
6. Energy Select Sector SPDR Fund (XLE): 5 million Cedears will be issued that will have a ratio of 2 to 1. In this case, the aim is to obtain a benefit from the energy sector that includes numerous companies.
7. SPDR Dow Jones Industrial Average ETF Trust (DIA): 15 million Cedears will be issued that will have a ratio of 20 to 1. For those with a somewhat more conservative profile, the Dow Jones is made up of the most solid and consolidated companies in the market, with a low overweight in technology.
8. iShares MSCI Brazil ETF (EWZ): 5 million Cedears will be issued that will have a ratio of 2 to 1. As its name indicates, the ETF serves to obtain a profit from the Brazilian stock market.
9. ARK Innovation ETF Equity (ARKK): 20 million Cedears will be issued with a ratio of 10 to 1. Cathie Wood's flagship fund invests in highly disruptive technology companies with great potential.
Advantages and disadvantages of ETFs
The ETFs is the acronym for Exchange Traded Funds, which in Spanish are Exchange Traded Funds. ETFs are one of the most popular investment products today, and investors around the world have embraced them for their many benefits, such as rapid diversification, low costs, and easy trading.
As the name suggests, ETFs have two defining characteristics: They are funds and they are traded on an exchange, it sounds simple, right? Here's a quick guide to help you learn more about ETFs. ETFs are just funds that are traded on a stock exchange like a regular stock.
This type of instrument combines characteristics of conventional investment funds and stocks. Like funds, ETF pallow you to invest in a portfolio that includes dozens of stocks, bonds or derivatives. But, while the former take a couple of days to execute the buy and sell orders, ETFs are traded on open markets, such as stocks, which allows them to be more liquid and more transparent.
The requests to enable ETF funds do not require express authorizationRather, they can come into force if the relevant body lets the mandatory deadline pass without requesting changes or asking the would-be issuer to withdraw the presentation.
The history of ETFs, like that of many technological advancements, has a lot to do with basic research. During the sixties, the professor of the University of Chicago, Eugene F. Fama, focused on the efficient markets hypothesis.
This theory assumed that in a well-performing stock market, the listing price is very close to the intrinsic price. The practical conclusion of this theorem is that there is little point in paying investment managers a lot of money to buy or sell stocks at the best price. While Fama continued to investigate (he would go on to win the Nobel Prize in Economics in 2013), one of his disciples decided to put it into practice.
Keith shwayder, recently graduated from the University of Chicago, began working in 1971 in the company founded by his grandfather: the suitcase factory Samsonite. Encouraged by theoretical studies, he decided that the company's employee pension fund would be a passive management vehicle that would replicate the evolution of all listed companies in the company. NYSE. That was a disaster, because it was not easy to implement for a relatively small estate. Two years later, the bank Wells fargo created the first index fund, open only to wholesale clients, which tracked the evolution of the index S&P 500.
The indexed investment It allowed entering the stock markets with much lower commissions (there are no managers or analysts to pay). Time ended up showing that, in addition, indexation allowed to achieve better returns than most conventional investment funds.