World
European agency approves use of BioNTech vaccine in children from 5 to 11 years old | Coronavirus | DW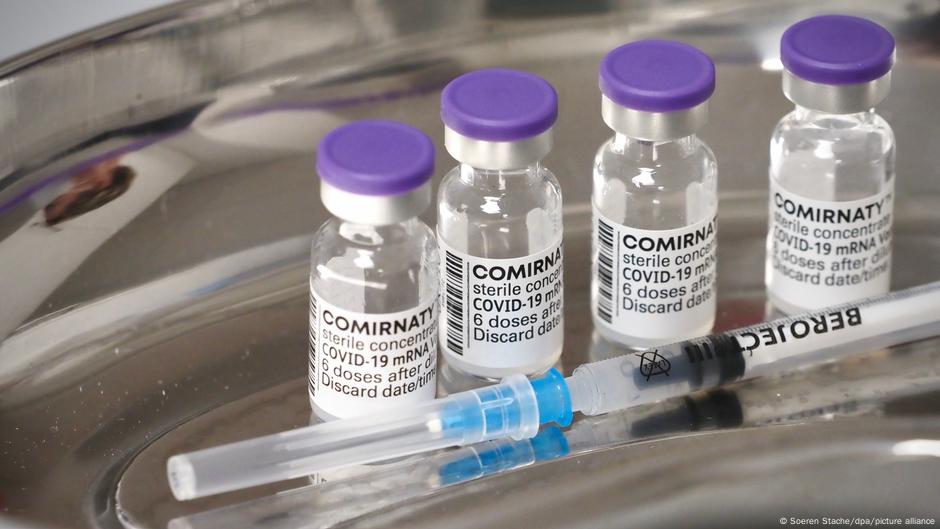 The European Medicines Agency (EMA) approved this Thursday (11/25/2021) the use in children between 5 and 11 years of age of the vaccine developed by the German pharmaceutical company BioNTech and distributed by Pfizer against the coronavirus, a decision that will help accelerate the fighting the virus at a time when the pandemic is raging in Europe.
The EMA said an expert panel "recommended expanding the indication for the Comirnaty vaccine to include children between 5 and 11 years old." This messenger RNA (ribonucleic acid) vaccine has already been authorized for inoculation from the age of 12 in the 27 countries of the European Union (EU). Outside of Europe, it has already been approved for children between the ages of 5 and 11 in the United States, Israel and Canada.
Children in this age group will receive a third of the dose supplied to the elderly, in two inoculations with three weeks between each other, explained the European regulator. This vaccine has been shown to be 90.7 percent effective in preventing symptomatic COVID in a test conducted on a sample of 2,000 children between these ages, he added. Possible side effects were classified as "mild to moderate" and generally refer to pain at the site of inoculation, fatigue or headache.
The pandemic is not over
The EMA "concluded that the benefits of Comirnaty in children 5 to 11 years old outweigh the risks, particularly among those with comorbidities that may increase the risk of contracting a severe form of COVID-19." The agency is also evaluating the data presented by Moderna, another of the vaccines authorized in Europe for people over 12, with the aim of extending its license to children from 6 to 11 years old.
On the other hand, the EMA reiterated the urgency of expanding vaccination coverage because "it is still very low" in some countries, and recalled that "misinformation about COVID-19 has serious consequences that we must all combat," for which it urged to inquire at the public health authorities.
"There is no doubt that vaccines have reduced the impact of the virus, saving people from the burden of serious illness and death, but there is still much to do," warned the executive director of the EMA, Emer Cooke, who acknowledged that "these are difficult times for everyone and the pandemic is clearly not over yet."
DZC (AFP, EFE)