The fourth film in the "The Expendables" franchise, in which Jason Statham and Sylvester Stallone will once again play the roles of elite mercenaries sent on dangerous missions, is in preparation in Hollywood, the website of the American magazine Variety announced .
Along with Jason Statham and Sylvester Stallone, two other veterans of this franchise, Dolph Lundgren and Randy Couture, will resume their roles in previous films "The Expendables", while the rapper 50 Cent, Megan Fox and Tony Jaa will debut in this film series, writes Agerpres.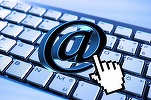 READ ALSO The digital transformation, the response of the insurance industry to the challenges of the pandemic. Online issuance and payment of policies has grown exponentially
The new film will be directed by Scott Waugh based on a screenplay written by Spenser Cohen, Max Adams and John Joseph Connoly. Filming for this feature film, which will be produced by Lionsgate and Millennium Media, will begin this fall.
Sylvester Stallone directed the first film in the series "The Expendables", which was released in 2010 and included special appearances by actors Mickey Rourke, Bruce Willis and Arnold Schwarzenegger. Despite the temperate chronicles and a modest box office, the film generated two sequels – "The Expendables 2" (2012) and "The Expendables 3" (2013). Jason Statham and Sylvester Stallone starred in all the films in this series, Chuck Norris, Terry Crews, Liam Hemsworth and Jean-Claude Van Damme appeared in the first sequel, and Antonio Banderas, Jet Li, Wesley Snipes and Kelsey Grammer could be seen in the second sequel, and Mel Gibson in the third part of the series.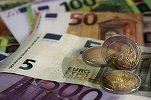 READ ALSO eMAG Seller Credit – zero interest financing for those who sell through eMAG Marketplace
The three feature films in the series "The Expendables", which pay homage to the action movies of the '80s and' 90s, together grossed over $ 800 million at the world box office. Discussions about the making of the fourth film in this film series have been going on for several years, but the project was approved only a few days ago.