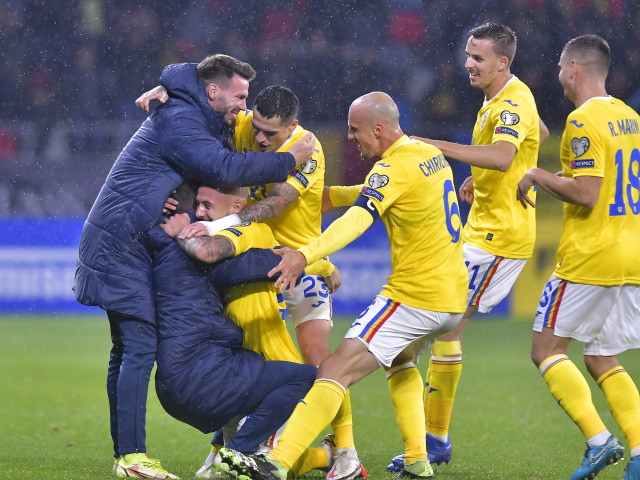 WTA Moscow: Simona Halep – Veronika Kudermetova, Thursday, 18:30, Digi Sport 2

League 2: Petrolul – Steaua, Thursday, 19:30, Digi Sport 1
FIFA has set the date for the draw for the CM 2022 dam. When Romania could find out its opponents
If Romania finishes second in group J of the 2022 WC preliminaries, the tricolors will find their opponents at the dam on Friday, November 26, at 18:00, following the draw in Zurich.
"12 teams will participate in the play-off: the 10 teams ranked 2nd in the preliminary groups and the first two best ranked in the League of Nations and which will not finish in the first two places in the preliminaries.
The nations will be divided into three groups of four teams. The matches in each group will be played in a system of semifinals and finals. The three victorious teams will join the ten winners of the preliminary groups to represent Europe at the 22nd edition of the Qatar 2022 World Championship ", announced FRF.
Preliminaries CM 2022. Parties remaining to be played in Group J:
November 11, 2021: Armenia – Northern Macedonia (19:00), ROMANIA – Iceland, Germany – Liechtenstein (21:45)
November 14, 2021: Liechtenstein – ROMANIA, Armenia – Germany, Northern Macedonia – Iceland (19:00)
Group ranking J
Tags: Romania , national team , fifa , preliminaries cm 2022 , dam cm 2022