World
First euthanasia without being terminally ill, the door opened in Latin America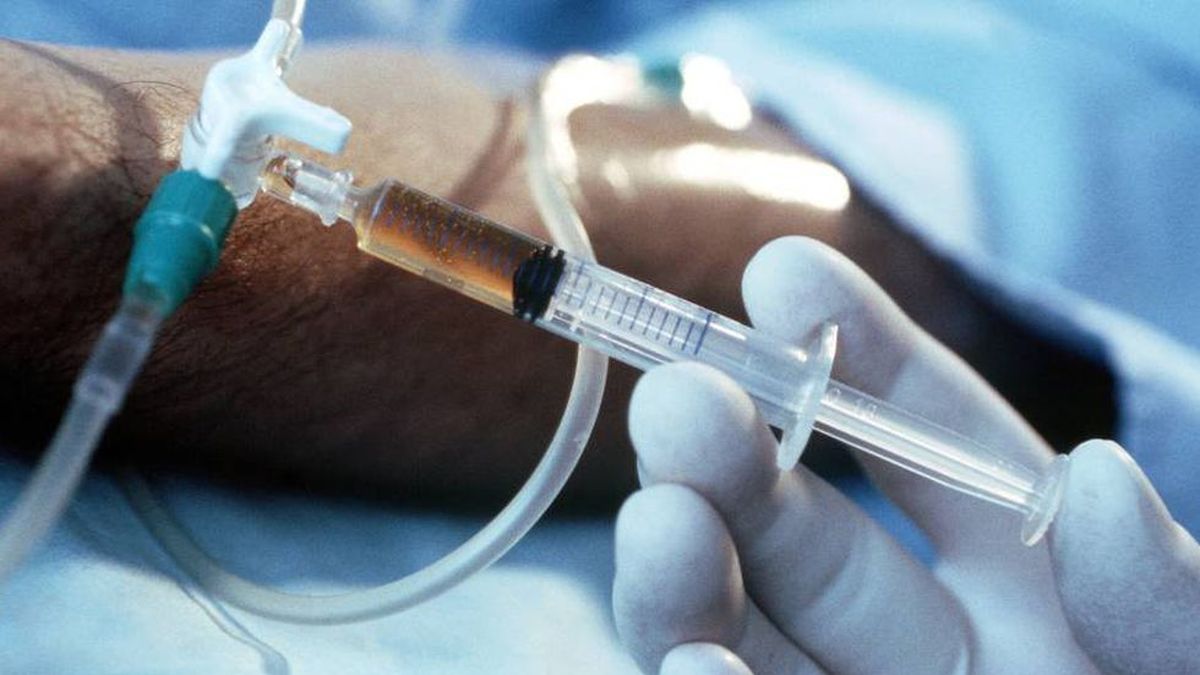 "Little by little the turn of each one is coming, so I do not say goodbye until later. And little by little we will find ourselves where God has us," reflected the Catholic Escobar in a video sent to the media.
He died in the city of Cali (southwest) under medical assistance, as confirmed by his lawyer on Twitter. In the last images, he was seen smiling with his family.
Colombia decriminalized assisted death in 1997 and in July 2021 the justice system expanded the "right to a dignified death" for patients who are not in the terminal phase. It is the first Latin American country to take that step and one of the few in the world despite its Catholic tradition.
"I already felt very bad, I felt that my lungs did not respond to me," Escobar explained in October of last year, when he was fighting the last chapter of his long legal battle to die.
Diabetes and the aftermath of a cardiovascular accident aggravated Escobar's condition and left him in a wheelchair, where spasms shook his body.
His family supported euthanasia.
"They never imagined that someone in my family would make such a decision, but thank God everyone gave me their full support," he has a crucifix on his back.
In Europe only Belgium, the Netherlands, Luxembourg and Spain legalized euthanasia. Although Colombia joins the meager world list, there are still gaps that prevent the fulfillment of that mandate.
Until mid-2021 patients like Víctor – who suffer from chronic diseases but whose life expectancy exceeds six months – could not access the procedure.
"They were being forced to live in unworthy conditions against their will.", explains Mónica Giraldo, director of the Non-Governmental Organization (NGO) Fundación Derecho a Morir Dignamente.
Giraldo assures that three non-terminal patients have already agreed to euthanasia as a result of the ruling. Escobar is the first to do so publicly.
"I want my story to be known because it opens a thread so that patients like me, who are degenerative patients, have an open door so that they can request their rest"Escobar explained.
He claims to be a victim of years working exposed to asbestos, a material banned in 2019 in Colombia for being carcinogenic.
In October 2021, a health entity again rejected Escobar's euthanasia, after two years of unsuccessful requests.
A committee from the Imbanaco medical center then argued that Escobar's disease was not in the terminal phase and "that all the possibilities of management to alleviate the symptoms have not been ruled out."
A few days earlier, in the city of Medellín, the euthanasia of Martha Sepúlveda, a 51-year-old woman with amyotrophic lateral sclerosis, was canceled at the last minute by another committee because her case "does not meet the termination criteria."
According to Giraldo, medical centers sometimes deny euthanasia requests for "ideological positions" or cancel them at the last minute due to legal considerations.
Thanks to a judicial appeal, Escobar's case was reviewed and a judge ordered that his will be carried out. The agreed date was Friday, January 7. According to his lawyer, Víctor chose this day for his relatives to attend his funeral during the weekend without inconvenience.
"I suffer from my illnesses, and I suffer from seeing my family suffer for me," the man explained in October, his voice cracking from lack of air.
Justice also gave the green light for Sepúlveda's procedure, who like Víctor made his case known in the media.
"These should not be isolated cases. (Patients) should not have to make it public to access the right," Giraldo claims.
According to official figures, at least 157 people have received euthanasia in the country with an end to October 2021.
At this time, the Right to Die with Dignity Foundation is accompanying five cases of people seeking to access assisted suicide, two of them are not terminal.