World
Francis at the altar of hypocrisy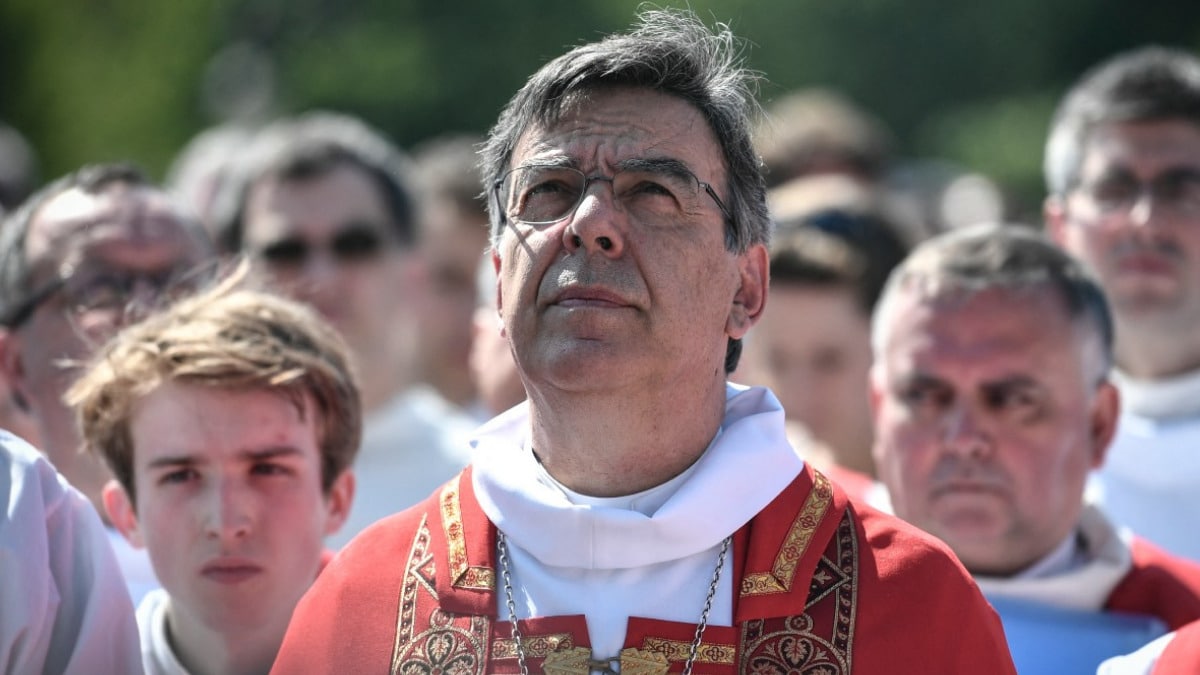 If something draws attention to the words of the Holy Father in flight about the acceptance of the resignation of the Archbishop of Paris, Michel Aupetit, it is that he frontally contradicts everything we thought we knew about Francis regarding the murmurings and pressures of the media.
We thought we knew something about the Holy Father's personal style in this regard: he does not give in to pressure, especially voices asking for heads. That is why the explanation he gave on the flight about his acceptance of Aupetit's resignation is so surprising.
Let's remember: "With regard to the Aupetit case, I ask myself, what thing has he done so serious as to have to resign. Someone answer me, what has he done? "
"And if we do not know the accusation, we cannot convict … Before answering I will say: do the investigations, eh, because there is a risk of saying: he has been convicted. Who has condemned it? Public opinion, charlatanism… we don't know… if you know why, say so, otherwise I can't answer. And they will not know why it was a fault of him, a fault against the sixth commandment, but not total, of small caresses and massages that he did to the secretary, this is the accusation. This is sin, but it is not one of the gravest sins, because sins of the flesh are not the gravest. The most serious are those with the most angelic character: pride, hatred ".
"So Aupetit is a sinner, as I am – I do not know if you feel … perhaps – as was Peter, the bishop on whom Jesus Christ founded the Church. How is it that the community of that time had accepted a sinful bishop, and he had a sinfulness with such angelic character, as it was to deny Christ! Because it was a normal Church, she was used to always feeling sinful, everyone, it was a humble Church. It is seen that our Church is not used to having a sinful bishop, we make it a point to say: my bishop is a saint… No, this little red cap… we are all sinners ".
"But when charlatanism grows, grows, grows and takes away the fame of a person, no, he will not be able to rule because he has lost his fame, not because of his sin, which is sin – like Peter's, like mine, like yours – but by the chatter of the people. That is why I accepted his resignation, not at the altar of truth, but at the altar of hypocrisy. "
The last sentence has a difficult interpretation, especially in the crude terms in which the Holy Father expresses himself. Does it mean that you have yielded to a decision that you believe is unfair due to pressure from the accusers, whom you do not believe?
It is not impossible. In reality, and regardless of the characters in this little drama, it may make sense to remove an innocent prelate if the people hold him guilty and the situation prevents him from ruling effectively. After all, the ministry of a pastor is not a prize for man, but a service to the souls of his parishioners, so his departure from ecclesial power would not be a punishment either.
However, as we say, it is very different from what we are used to in the person of the Holy Father. Not a few of his close associates – from Maradiaga to Zanchetta – have been accused for a longer time of things much worse than those attributed to Aupetit, and the Pope has not let them down. On occasions, it has even reacted to criticism by promoting the criticized, almost in a gesture of defiance.
The Pope does not consider the sentimental adventure attributed to the pastor to be a matter of importance, a serious sin, in a mitigation of the sins of the flesh – caresses and massages, in this case, according to the Pope – which he has already repeated in some other occasion. He ignores in his speech the other accusations, perhaps more relevant, about the archbishop's authoritarian style, which has already caused the resignation of two of his main collaborators in the archdiocese.
The pope's words could signal a change in his appointment and dismissal policy, paying greater attention to public acceptance of the candidate. They could, but it seems highly unlikely to us.
The Pope accepts the resignation of the Archbishop of Paris