Sports
Frank Williams, founder of the famous F1 team, has died | The Briton was 79 years old and the order of Sir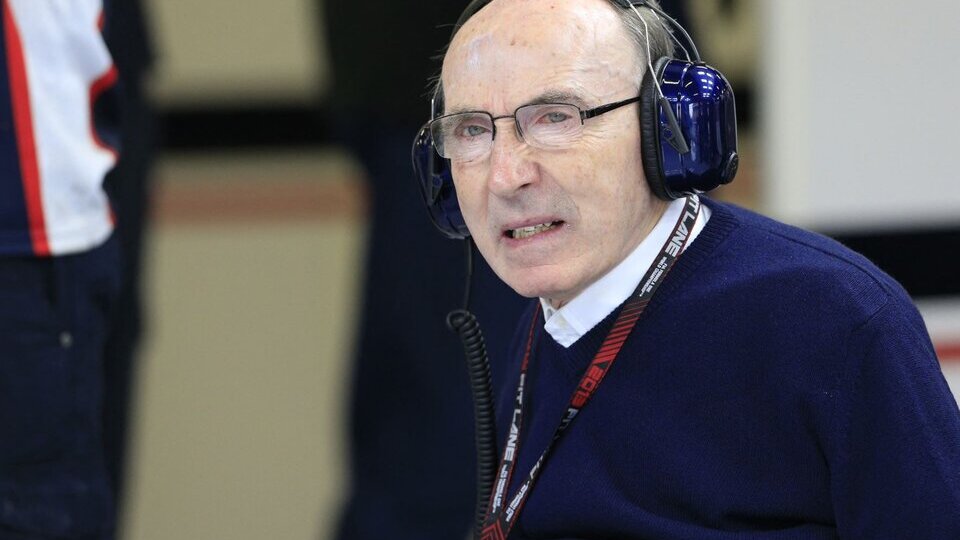 The British Frank Williams, founder and former director of the homonymous team, of famous past and validity in Formula 1, died at the 79 years, confirmed the highest category of world motorsport in a statement.
Sir Francis Owen Garbatt Williams was the F1 team manager with more years of service (50) until in 2019 it retired from the activity after the sale of the shares to the investment firm Dorilton Capital.
Throughout that span, Frank and his family, including his daughter Claire since 2013, were at the command of a team that took its first steps in Formula 3 and Formula 2, until establishing itself as a reference in the major division from 1975.
The Williams team was nine-time winner of the Constructors' Cup of F1 (1980, 1981, 1986, 1987, 1992, 1993, 1994, 1996 and 1997) and consecrated seven drivers as world champions: Alan Jones (1980), Keke Rosberg (1982), Nelson Piquet (1987), Nigel Mansell (1992), Alain Prost (1993), Damon Hill (1996) and Jacques Villenueve (1997).
From its debut in F1 to the present, the team participated in 46 seasons, played 781 Grand Prix, won 114 victories, 128 pole positions, 313 podiums and 133 fastest laps with 51 different models, driven by 70 drivers, including the Argentine Carlos Reutemann (1980-1982).
Frank Williams, who suffered a spinal cord injury in a 1986 car accident which left him unable to walk, began to reduce his workload in F1 in 2012 when he left the board of directors.
His daughter Claire took over as representative of the family and later was appointed deputy director of the team, while his father retained the title of director.
Williams' health problems returned in 2016 when he spent time hospitalized for pneumonia, which caused him to stop traveling some time later for racing. He also had a hospitalization last year and others last Friday.
"Sir Frank He passed away peacefully this morning surrounded by his family. We pay tribute to our beloved and inspiring figure. We will miss Frank very much. We request that all friends and colleagues respect the Williams family's wishes for privacy at this time ", published the team.
The President and CEO of F1, Stefano Domenicali, acknowledged: "He was a true giant of our sport who overcame life's toughest challenges and he fought every day to win on and off the track. We have lost a much loved and respected member of the F1 family and will be greatly missed. "
"His incredible achievements and his personality will be engraved in our sport forever. My thoughts are with all of Williams' family and friends at this sad time, "added Domenicali.
The current CEO and team manager of Williams, Jost Capito, also paid tribute: "The Williams Racing team is truly saddened by the passing of our founder, Sir Frank Williams."
"It was a legend and icon -continued Capito- of our sport. His passing marks the end of an era for our team and for the sport of Formula 1. It was one of a kind and a true pioneer. Despite considerable adversity in his life, led our team to be one of the most successful teams in the history of the sport. "
"His values, which include integrity, teamwork and fierce independence and determination remain the core spirit of our team and they are his legacy, just like the Williams name under which we proudly compete. Our thoughts are with the Williams family at this difficult time, "Capito concluded.