Showbiz
From the documentary of the Anahí case to the debut of the Dolores Rock festival | The #Hashtags of NO | New and best music to watch, read, play, try and learn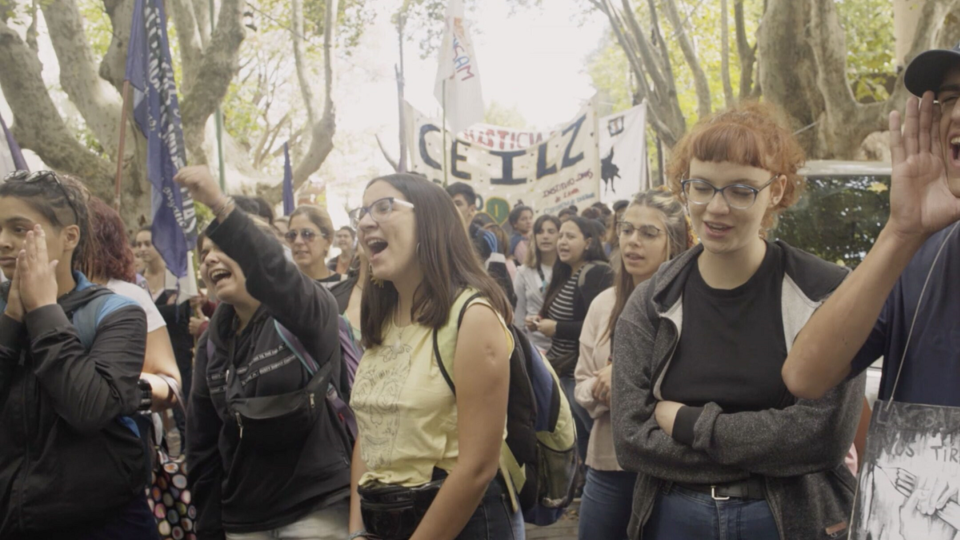 #DeCatalogue After two pandemic singles, post-punk combo Pyramides delivered their third album, Amalgam, with feats by Atrás Hay Truenos and by the Spanish El Último Vecino and La Plata. The third EP of the Amateurs trio (3, with roots in eighties pop-rock and an optimistic atmosphere), the second albums by the singer-songwriter from La Plata Federico Disanti (My new way) and the country pop duo La Macha (Two), and the debuts of Banana Boreal (Scourge, with energetic songs of suburban psychedelic), Lemon Pad (Korean Factory, melodramatic, indie and rocker) and Blackwind (Dark, with post-punk militancy).
#Screen shots A group of teenagers mobilize after the disappearance of 16-year-old Anahí Benítez in Something turns on, the documentary by Luciana Gentinetta that will run from 11/18 to 11/21 and from 11/25 to 11/28 at CC San Martín. On the other hand, if you like musicals, you can try Annette, with Adam Driver, Marion Cottillard and music by the Californian Sparks (from 11/26 on Mubi) or the cult feature eighties It Couldn't Happen Here, from 1987, by the English duo Pet Shop Boys (11/26 at 21 on OnDirecTV).
#SessionConAmor The Porte Records label continues its conceptual saga of film sessions out of context for urban artists, directed by director Agustín Morsan: early collaborations include Perroking, Veerre and Nicky Crystal. In addition, Rosario Ortega delivered Summer afternoons, preview of the session that he recorded with Nahuel Barbero and Acus as guests; the trio Biomas shared their study record Biomes in Bunker Palestina; and Huma recorded the live session for us An afternoon at Moonrock.
#CoverMe The Cordovan project Rumbo Mestizo recorded Gipsy Tango, album of gypsy, jazz-rock and klezmer versions of compositions by the pianist Chick Corea, the folklorist Eladia Blázquez, the tanguero Juan Carlos Cobián, the quartet group La K'onga and more artists. In addition, The Audiovisual Club shared When you sleep, adaptation of When you sleepby My Bloody Valentine.
#Festivalipsis The festival family is enlarged with the Dolores Rock, announced for the weekend of 4/16 and 4/17 at the Hipódromo de Dolores; and the line-up is already being assembled with Thunder, Grandpa's Pills, La Vela Puerca, The Spirits, Bhavi, Everything Appears Normal and more.