The Oscar-winning actor shows his support for the cause of the American Actors Association, SAG, of which he is a member.
Famous American actor and musician Will Smith joins choir for SAG strike–AFTRA (to whom it belongs) and CAAHollywood actors and screenwriters.
The writers' strike has already reached 90 days since it began, and the actors' strike has been going on for two weeks.
Will Smith on WGA and SAG-AFTRA Joint Strike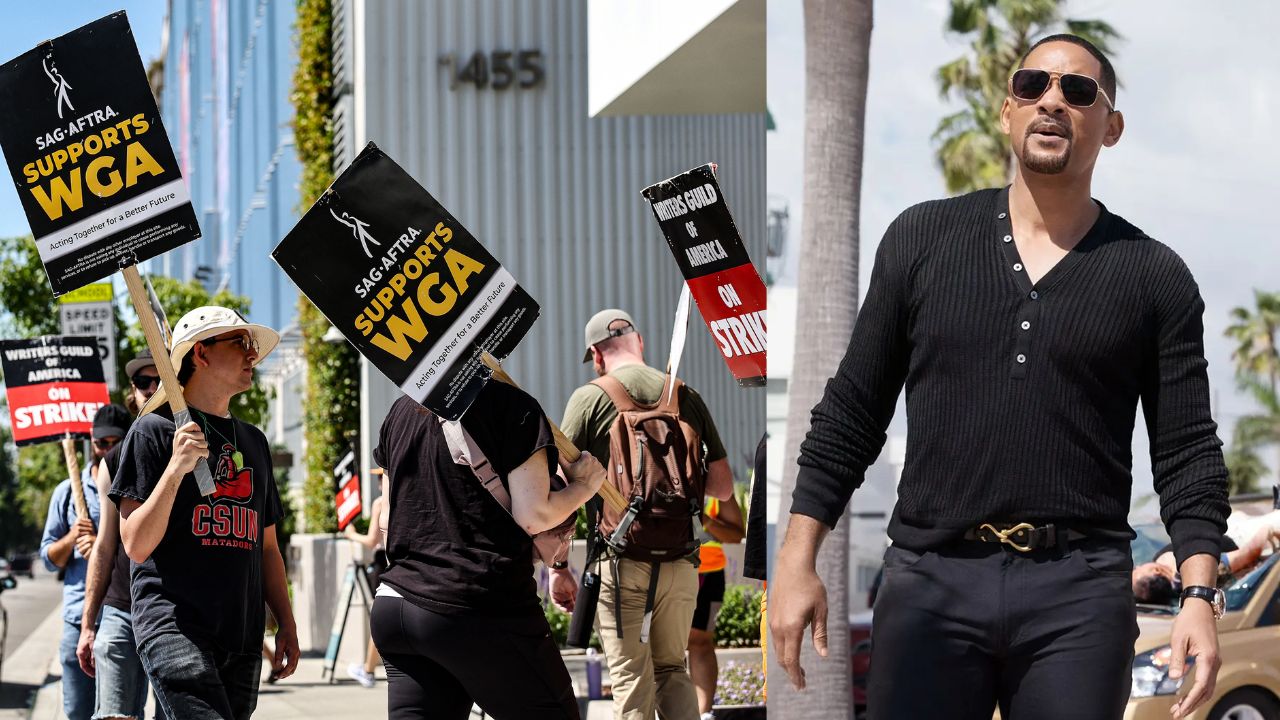 The Oscar-winning American actor posted a message to his co-stars on Instagram and Twitter in support of the strike, as well as in support of the next generation of new actors. Here are his words.
I want to talk a little about acting. As some of you may have heard, my association, @SAGAFTRA, is on strike with our fellow WGA writers. This is a fundamental moment for our profession. 33 years of my acting career and there are still days when I still feel like that little Philadelphia kid still on loan here, even though I know I'm incredibly lucky to have been working all this time. Thanks to my friend, my mentor, and my mentor @aaronspeiser, whom I call a coach, those days when I feel like an outsider have become rarer and rarer.

The other day, the coach invited me to an acting class, and I met a very talented group of new generation actors, they also surprised me and inspired me a lot!

I am very grateful to the coach as he continues to help these budding talents in this art that I love and in which I have been very lucky for three decades of my life! Thanks TRAINER!
Soon we will be able to see Will Smith in Bad Boys 4which will hit theaters in the US on June 14, 2024, a date announced by Sony the other day during the announcement of changes to their movie calendar.
See also Sony: postponing numerous films, including the highly anticipated "Spider-Man: Beyond the Spider-Verse"