Garmont presents the new 9.81 PULSE, a innovative shoe ideal for experiencing the adventures of summer 2023. A shoe with a dynamic profile and technical characteristics that will be particularly appreciated by light hiking enthusiasts: breathable, comfortable, practical and reliablethe Garmont 9.81 PULSE is ideal for the advanced user attentive to technical details, and who will certainly appreciate, for example, the reduction in the weight of the shoe compared to footwear of the same category.
Garmont 9.81 PULSE: the lightweight hiking shoe for spring walks
Technically the 9.81 PULSE is one "low" shoe where, from the first contact, the flexibility of the front emerges which allows freedom of movement and high comfort in the fit.
The thermoformed asymmetrical padding gives comfort to the ankles, while the Fast Lace closure system ensures quick adjustment and a high ability to adapt to the shape of the foot. The protective gaiter on the instep also protects against the possible entry of gravel and debris during the excursion.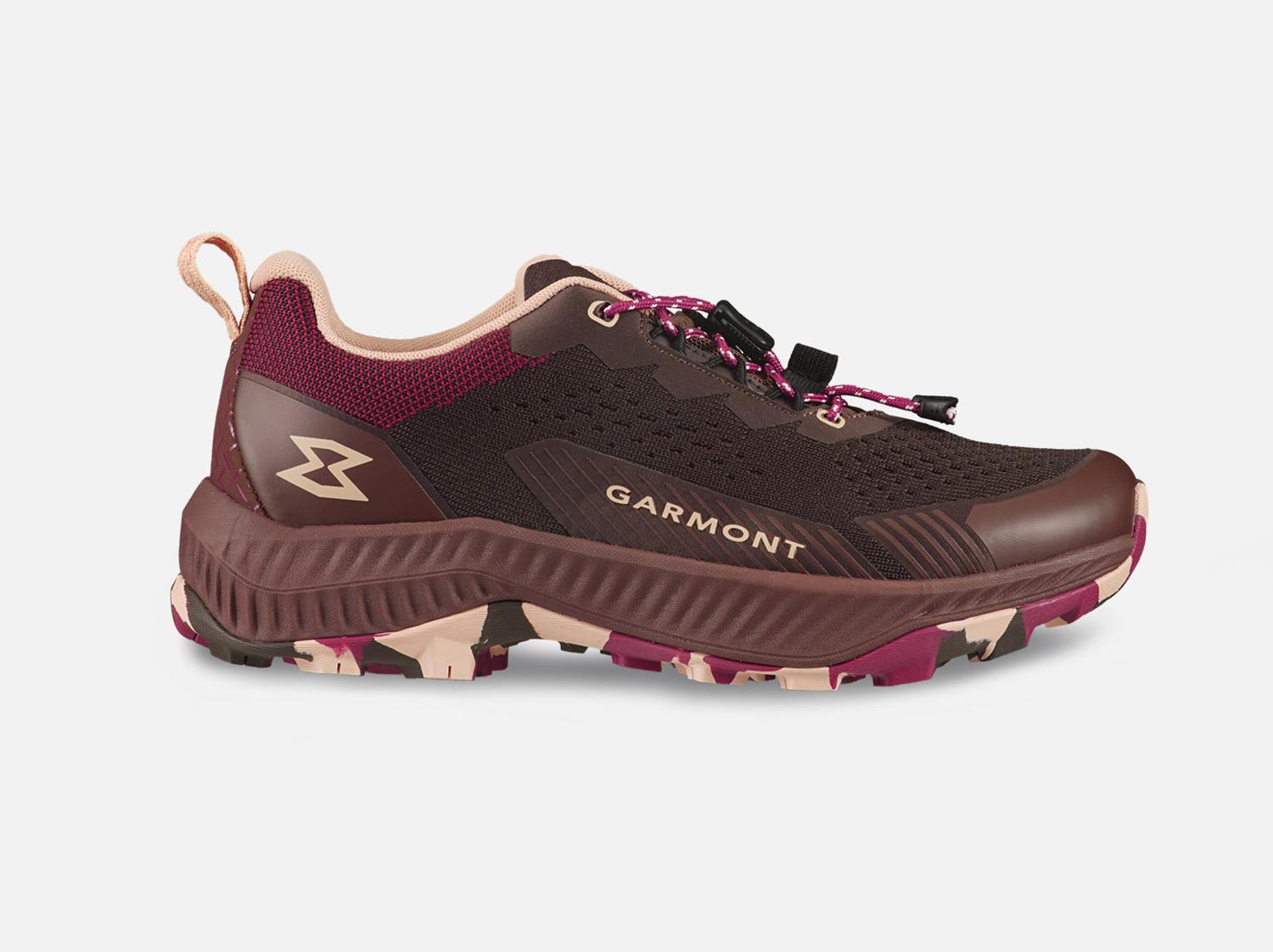 There knitted upper in PET (polyethylene terephthalate from a recycled process) ensures high breathability and is reinforced by side panels in heat-sealed fabric that protect the shoe from accidental contact with rocks and other rough terrain. In addition to the upper, elements of sustainability can also be found in theGarmont Plume Foam midsole, made in BIO Based monodensity EVA with the addition of 20% of natural material deriving from sugar cane; moreover, the particular construction with convex lamellar geometries transmits high cushioning during walking.
Proprietary GTF-Magnet outsole
There sole is the GTF-Magnet from the sole family owned by Garmont – Garmont Traction Formula, in a single structure high grip areas coexist with areas that favor support and stability during walking. In fact, in the front part of the sole, the Garmont designers have placed hexagonal lugs of varying sizes so as to increase traction on the ground in the initial phase of walking: the lugs are carved with a particular shape to ensure the best possible grip even on wet surfaces.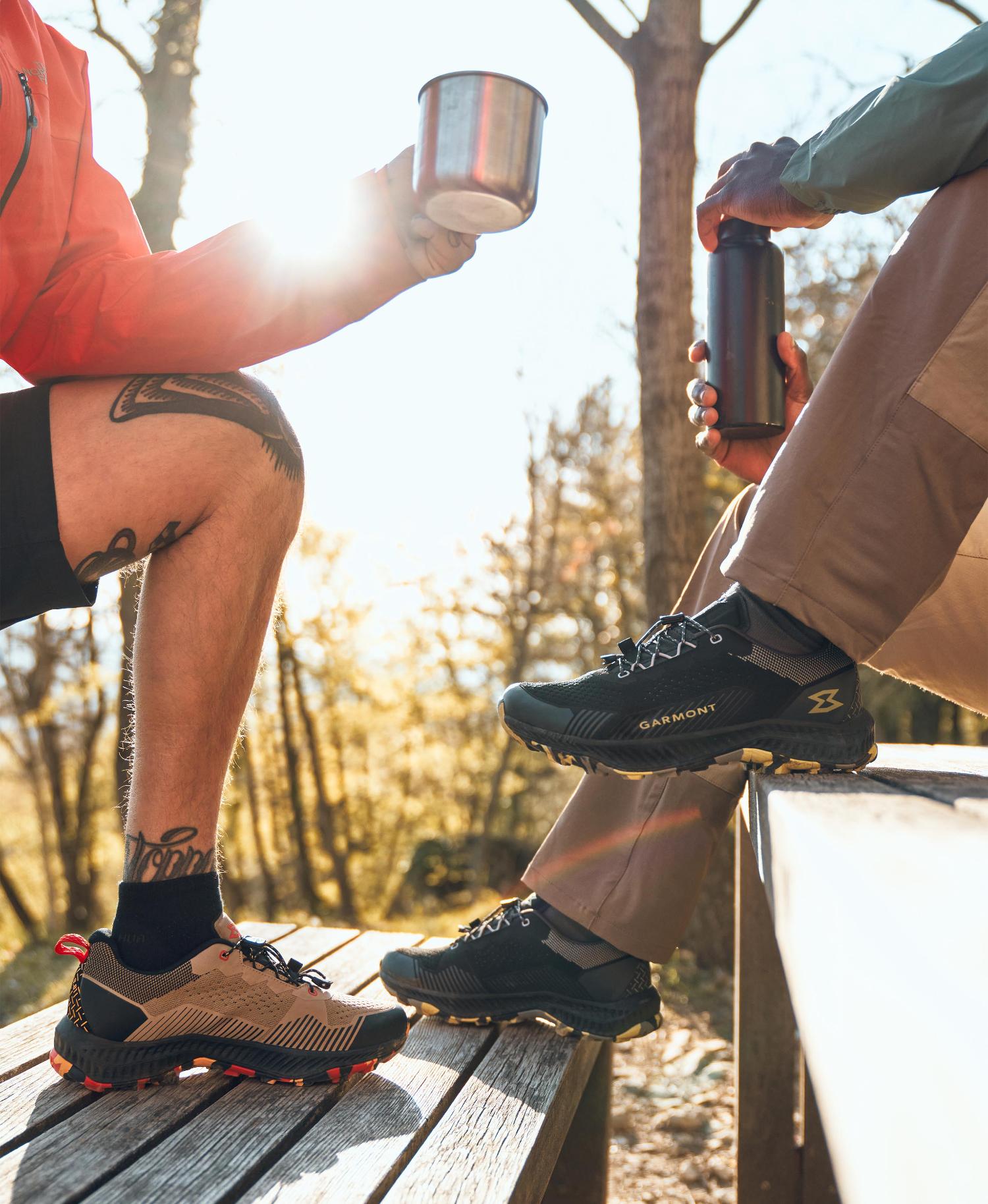 In the heel area, wider knobs have been inserted than those in the forefoot, to increase control even when walking downhill or on slippery surfaces.
Garmont 9.81 PULSE: availability and price
The 9.81 PULSE by Garmont is available in the colors black/daiquiri green, cornstalk beige/black, neutral grey/blue, brown/persian red and grey/purple rose, at the best retailers at a recommended retail price of 130.00 Euros.
READ ALSO: Garmont Groove MID G-Dry: comfort and safety at every step
Advertising