The conference was held yesterday in Buen Pastor and is responsible for the provincial plan for comprehensive health for LGBTTTIQ+ people.
The team shared information with the community about key milestones for the rights expansion.
The date commemorates the death of activist Carlos Jáuregui.
under Gender Diversity Action DayYesterday afternoon, the Ministry of Health implemented the Provincial Comprehensive Health Plan for LGBTTTIQ+ People (Lesbian, Gay, Bisexual, Transvestite, Transgender, Transgender, Intersex, Queer Dependent) Awareness raising and rights promotion activities inside Good Shepherd Esplanade.
During the day, people passing by are invited to visit a stand displaying information on the fundamental milestones LGBTTTIQ+ organizations must go through in their struggle to realize and assert their rights. In addition, the opportunity was taken to share the work and actions carried out by the provincial plan.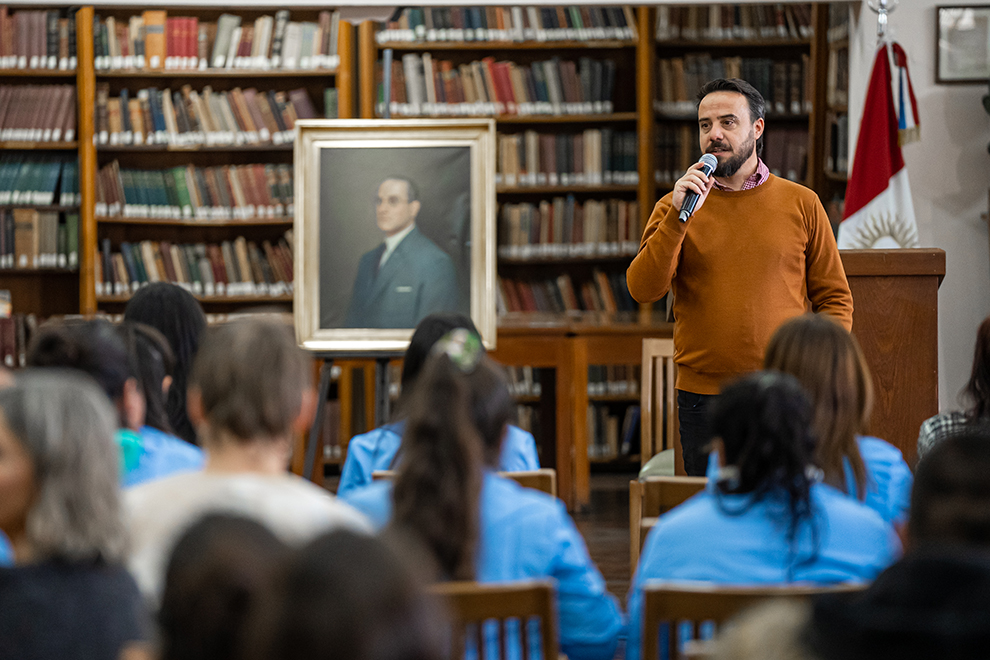 During important historical moments, we remember to create The first AIDS project, the first pride parade, the Equal Marriage Act, the National Gender Identity Act, and the new Comprehensive National HIV and Viral Hepatitis Response Act.
In response, Trinidad Echeguía, the program's representative, stated: "It is very important that we use these days to continue the tremendous journey of recognizing the activists and radicals who paved the way for so much space and laws that we can have today to strengthen the rights of LGBTTTIQ+ people. We feel it is necessary , and is pleased to be able to share with society some of the historical construction of rights, emphasizing rights related to holistic health".
about date
For 11 years, Argentina has designated August 20th as Sexual Diversity Action Day to support Carlos Jáuregui, a well-known activist in defense of these groups of people, died on that day in 1996.
Jáuregui is recognized as the first president of the Argentine Gay Community (CHA) from 1984 to 1987. He also founded the Gay Civil Rights Association with other former CHA activists, and in 1992 led the city's first gay parade, Buenos Aires' Pride.
Notably, he was a major player in the drafting of the first civil marriage bill, known a decade later as the Equal Marriage Act.
about the program
The Provincial Comprehensive Health Access for LGBTTTIQ+ People Program has implemented actions aimed at prevention and promotion, and worked to strengthen networks to expand access to different levels of health care services.
Its work covers three strategic lines: training and awareness Care from a gender and rights perspective; Territorial intervention coordinated with different organizations building civil society and interdepartmental working group Optimize care lines and spaces within hospitals and health centers.
about training2023-present, different training instances have been carried out 400 primary, secondary and tertiary care staff; resolves issues such as Gender and rights perspectives in nursing; dignified treatment; gender identity enforcement; legal frameworks for professional practicewait.
access information For these training proposals or to learn more about the program, interested persons may contact by mail Program a.asidiversidad@gmail.com.