Sports
Generalized noise in the final of the Corrientes league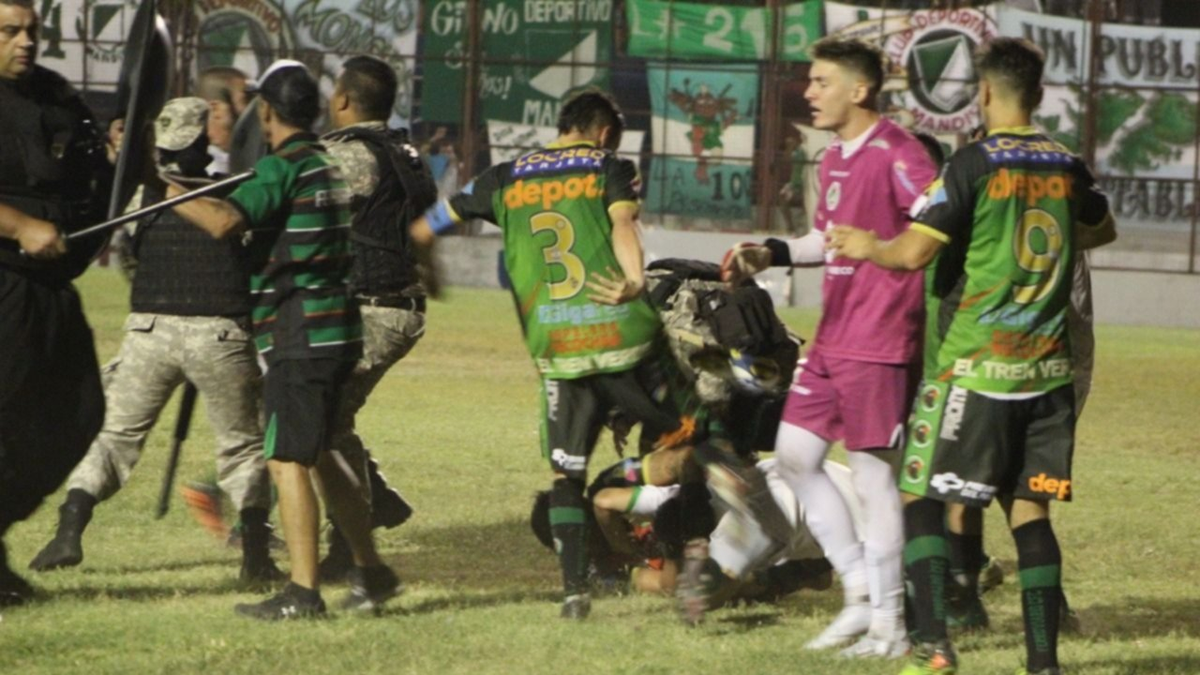 Mandiyú and Ferroviario faced each other in the final of the Corrientes league, but everything was clouded with three minutes remaining. A dubious action in the area led to the energetic reaction of the purslane players, who protested to referee Víctor Vallejos. There was tumult and a brutal brawl was generated that forced the suspension.
According to the newspaper El Litoral, with three minutes missing from the six added and with the partial victory of Albo 1 to 0, an action that raised doubts in the Mandiyú area (a Ferro player who was paired by a rival) motivated the angry protest of the purslane players.
Everything was suddenly darkened, first there were insults and an attack by the goalkeeper Federico Vallejos against Maximiliano Brunetti was observed, of Mandiyú and immediately the general lack of control.
There were blows from both sides, with the substitute players entering the playing field, blows were distributed in a shameful way, before a crowd including children and women. Even Mandiyú fans entered and the police were not enough to stop the overwhelmed playersAll within the framework of a sad night for football in Corrientes.
The referee took refuge in the locker room and later reported that the match was suspended with only three minutes remaining. Now it is the Disciplinary Court that will analyze the report of the judge of the meeting and will announce the ruling.
A real shame in a game played with great intensity and in which Mandiyú began winning 14 minutes into the first half with a goal scored by Ariel Blanco after a ball that César Molina gave him, a good game.