World
Germany: are right-wing people less likely to get vaccinated against covid? | A study evaluates the causes of vaccination rejection in that country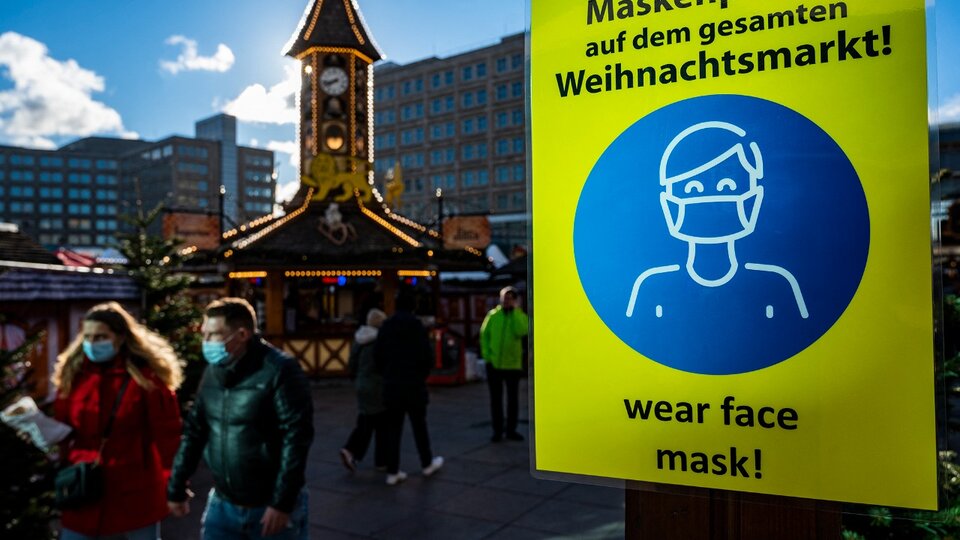 Germany is going through a "dramatic" situation, as outgoing Chancellor Angela Merkel called it, with a 68% of its population vaccinated and a curve of new cases on the rise since the end of October.
Why, then, are so many people still reluctant to allow themselves to be dosed against COVID? According to specialists and German authorities, the main reasons are: the influence of far-right parties, the viral spread of false information, and the lack of trust in the advice of public health authorities.
A study carried out by the Dresden University of Technology in Saxony – the federal state most affected by the fourth wave of the virus in the country and the one with the lowest vaccination rate (57.7 percent) – indicates that people who align themselves with right-wing politics are less likely to get vaccinated.
In this sense, Marco Wanderwitz, government representative for the states of the former German Democratic Republic (GDR), relates the lower acceptance of vaccines with the strength of the far-right Alternative for Germany (AfD) party in those eastern regions of the country. .
For his part, the Prime Minister of Bavaria, Markus Söder, indicated that the "high number of 'Querdenker' – 'Lateral Thinkers', protest movement against anti-covid measures – and' Reichsbürger '-' Citizens of the Reich '- a group that questions the legitimacy of the modern German state – are part of the problem. "
"Yes, freedom-loving people live here who are fed up with paternalism and who make self-determined decisions about their lives as well as their health, and that's a very good thing!" Said AfD regional leader Björn Höcke recently. .
On the other hand, already in 2019, a study cited by the Friedrich Ebert Foundation concluded that 46 percent of the German population considers that "secret organizations influence political decisions". So it can be added as a hypothesis that, in general terms, Germany seems to be a fertile ground for conspiracy theories. But it would be a mistake to assume that all the German indecision about vaccines stems from those theories or the far-right "libertarian" crusade.
"Among those who oppose vaccines, 31 percent belong to the liberal-intellectual environment," indicates the consulting firm Komm.Passion based on the results of its analysis of social networks. In addition to information "with Russian influences" and users close to the AfD, their researchers found a "social-ecological-esoteric nucleus" among the German anti-vaccines.
A spokesman for the Bavarian Ministry of Health made a similar observation: "The skeptical camp is not infrequently well-off, well-educated and open to alternative medical treatment methods." In Germany, alternative medicine is deeply rooted and many people often turn to those who offer these treatments.