Sports
Godoy Cruz drew with Platense and the fans left angry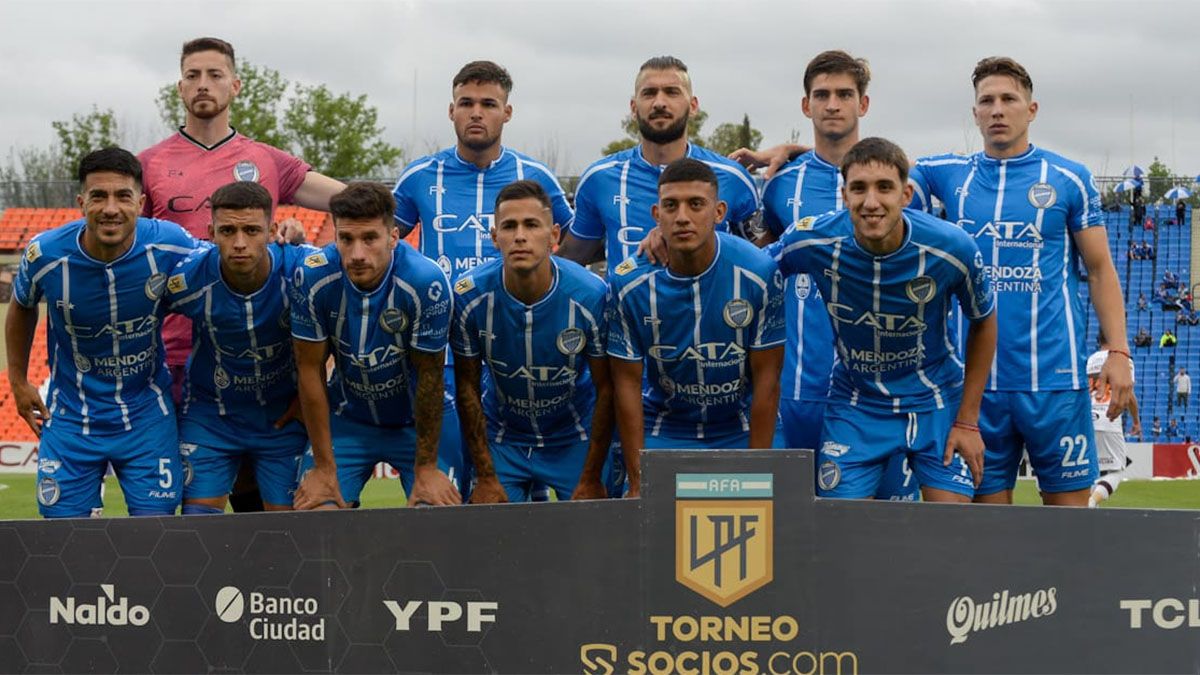 In the second half, Squid tied it again with a header from Iván Gómez at 9 minutes.
The Tombino cast with this equality was unable to qualify for the South American Cup, since it was four from Union, the last team that is qualifying for that tournament when there are three points left at stake.
On the last date he will play against Racing in Avellaneda, in the last game of the year.
Goals:
Badaloni with a great definition put Tomba up, after a great assist from Nelson Acevedo.
Godoy Cruz played a great first half, showing a lot of mobility in his players and was superior to Squid. But he had an oversight and Matías Tissera with a great header equalized the actions, after a great center from Infante.
At 33 'Tomba had it with a great shot from Badaloni that the goalkeeper of Calamar De Olivera took out in a wonderful way.
At 42 'Matías Ramírez with a header scored the second after the center of Valentín Burgoa.
Kicked the board
Godoy Cruz's coach Diego Flores, surprised and made eight changes to play against Platense, in reference to the eleven that started playing the semifinal against Talleres for the Argentine Cup, where they lost 1 to 0 in San Luis.
Many were surprised by the modifications of Bielsa's former assistant, among the players who came out, the goalkeeper Juan Espínola and the scorer Martín Ojeda stand out.
The goalkeeper and the defense was totally new compared to the one who played against the Cordovan. The goal was occupied by Roberto Ramírez, and the four who scored in the background were Néstor Breitenbruch, Nicolás Sánchez, Gianluca Ferrari, Ian Escobar and Juan Espínola, Elías López, Leonel González, Guillermo Ortiz and captain Damián Pérez left.
Gonzalo Abrego, Martín Ojeda and Ezequiel Bullaude were absent in the midfield and Guillermo Pereira, Nelson Acevedo and Valentín Burgoa entered.
The only players who gave them continuity were Matías Ramírez, Bruno Laws and Tomás Badaloni.
The Bodeguero in the second half bet on the income of Ezequiel Bullaude and the scorer Martín Ojeda to finish the game, but again the visiting team hit him again and tied it with a header from Iván Gómez, after a precise center from Facundo Curuchet .
Flores' team made many mistakes on defense and paid dearly for them.
Nelson Acevedo with a great shot had the third, but the ball went outside. Then Ojeda had another option to score and De Olivera responded very well.
Diego Flores' team did not play well, in their last home game they tied and the fans questioned the Translator.
The synthesis:
Godoy Cruz 2: Roberto Ramírez; Néstor Breintenbruch, Gianluca Ferrari, Nicólas Sánchez; Ian Escobar; Guillermo Pereira, Bruno Laws, Nelson Acevedo and Valentín Burgoa; Matías Ramírez and Tomás Badaloni. DT Diego Flores.
Platense 2: Jorge De Olivera; Augusto Schott, Kevin Lomónaco, Nahuel Iribarren and Juan Infante; Iván Gómez and Hernán Lamberti; Facundo Curuchet, Horacio Tijanovich and Nicolás Bertolo; Matías Tissera. DT Claudio Spontón.
Goals: PT 6 'Badaloni (GC), 25' Tissera (P) and 42 'Ramírez (GC). ST 9 'Gómez (P).
Changes: ST at the start Ezequiel Bullaude for Pereira and Martín Ojeda for Ramírez (GC), 15 'Gonzalo Abrego for Laws (GC), 19' Leonel González for Sánchez (GC), 23 'Franco Baldassara for Bertolo and Ignacio Schor for Curuchet (P) , Tomás Sandoval for Tissera and Brian Mansilla for Tijainovich (P), 37 'Cristian Colmán for Badaloni (GC), 39' Mauro Bogado for Gómez (P)
Stadium: Malvinas Argentinas.
Referee: Sebastian Zunino.
Photos: Martín Pravata (UNO)