Sports
Godoy Cruz lost 3 to 1 against Estudiantes and the bad streak continues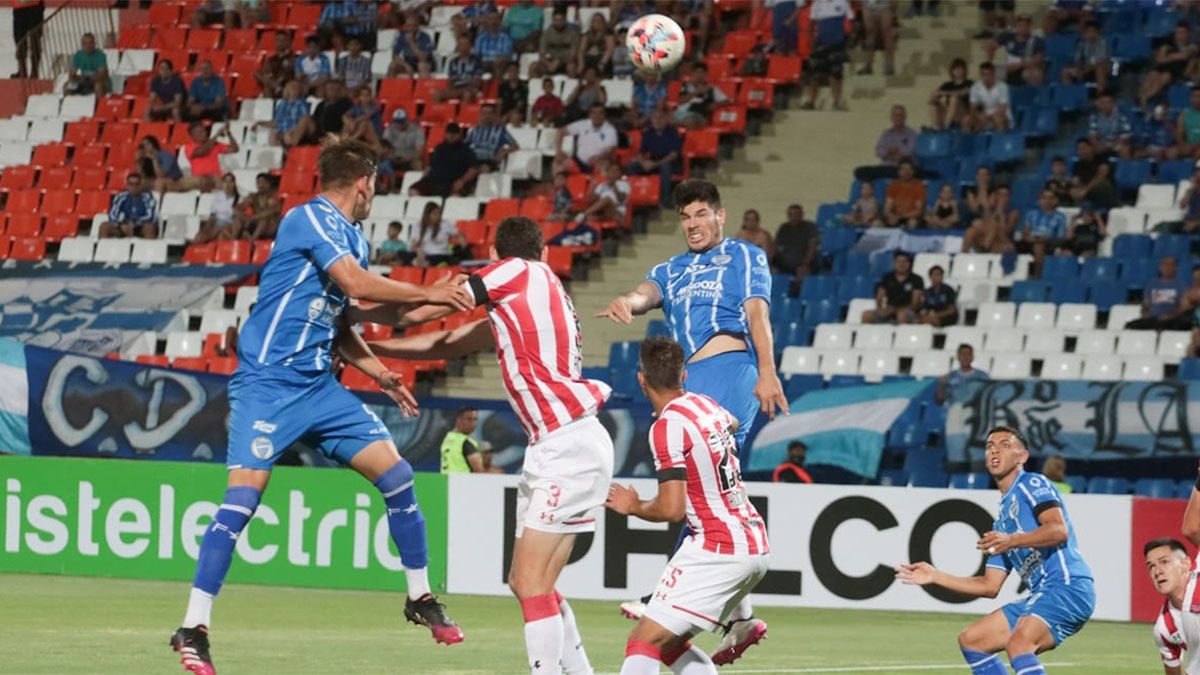 Goals:
The cast of the Bodega, which got a point in the last 12 in play, accumulates 27 units in the contest and must add because otherwise it would be difficult in the next contest in the average of the decline (the declines will return).
Godoy Cruz has another incentive, since on December 1 he will face Talleres de Córdoba, in San Luis, for one of the semifinals of the Argentine Cup.
The first goal of the match was scored by Ojeda 12 minutes into the first half; Gustavo Del Prete tied the 17 minutes and at 23 'Leandro Díaz increased the account for the visitor. In addition, Díaz scored a penalty for those led by Ricardo Zielinski.
Ojeda, with a great goal, opened the account for the team of the translator Diego Flores, after a precise pass from Valentín Burgoa, but immediately the Pincha turned it around.
First Del Prete put the 1 to 1 with a left bomb that dislodged goalkeeper Juan Espínola.
After the defender of the Express Guillermo Ortiz made a mistake, Leandro Díaz took advantage of the gift, defined the hole and established the 2-1.
Espínola saved the bow of the Bodeguero, who was not resigned and was looking for a tie.
However, Espínola committed a clear penalty to Diaz, who changed it for a goal.
The synthesis:
Godoy Cruz 1: Juan Espínola; Elías López, Guillermo Ortiz, Gianluca Ferrari, Leonel González and Damián Pérez; Nelson Acevedo, Gonzalo Abrego, Bruno Laws, Valentín Burgoa and Martín Ojeda; Thomas Badaloni. DT: Diego Flores.
Students 3: Mariano Andújar; Leonardo Godoy, Agustín Rogel, Fabián Noguera and Matías Aguirregaray; Matías Pellegrini, Bautista Kociubinski, Fernando Zuqui and Nicolás Pasquini; Gustavo Del Prete and Leandro Díaz. DT: Ricardo Zielinski.
Goals: in the first half: 12min. Ojeda (GC); 17min. Del Prete (E) and 23min. Diaz (E). In the second half: 24min. Díaz (E), penalty kick.
Changes: in the first half: 27m. Néstor Breitenbruch by López (GC). In the second half: 13min. Matias Ramírez for Burgoa (GC), 14min. Cristian Colmán for Badaloni (GC), Matías González for Abrego (GC); 17min. Manuel Castro for Pellegrini (E); 34min. Jaime Ayovi for Del Prete (E), Juan Sánchez Miño for Pasquini (E); 37min. Nicolás Sánchez for Laws (GC) and 42min. Francisco Apaolaza for Díaz (E).
Admonished: González, Breitenbruch and Ojeda (GC). Kociubinski and Godoy (E).
Stadium: Malvinas Argentinas.
Referee: Nazareno Arasa.
The homage to Galician Sallei
Godoy Cruz goalkeeping coach José Luis Sallei, who died at the age of 60 last November 12 at noon at the French Clinic after suffering an intestinal heart attack, was honored before the Tomba game.
Photos: UNO Newspaper.