Sports
Goodbye, Victor: the local football world is going to miss you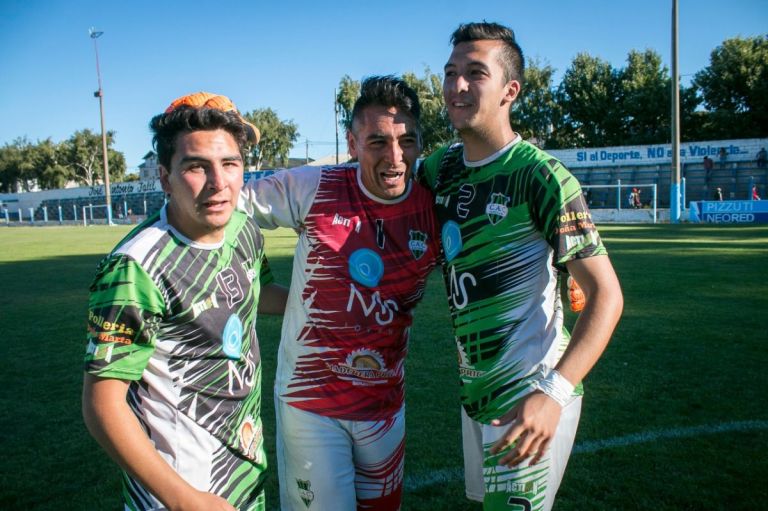 The news shook the foundations of local soccer. Today, in a tragic accident, goalkeeper Víctor Luna died at the age of 39.
The beloved athlete was born in our city on March 27, 1981 and began his career within the sport in the San Francisco neighborhood team; At the age of ten he landed in Cruz del Sur, the entity that would finally form him and with which he would spend more years. He made Olympic laps in the local tournament and was several years undisputed in the fence of the Crusader playing federals. He came out runner-up with Luna Park and a little more than three years ago he had landed at the Chicago Club, where he played in the first local.
Passionate about football, he traveled with the "Mellis" to try out in Gymnastics, something that he had achieved in a particular way. Tiziana's partner, several times provincial swimming champion. A faithful follower of his children, so passionate that during the pandemic he built a pool so that his daughter could continue swimming and practicing. Everything for their children, everything because they were healthy and followed the path of sports.
Not satisfied with this, he also directed inferiors of the local children's soccer, with that desire and passion that always characterized him.
Victor left an indelible mark on local football and there were numerous signs of pain among his clubs and his teammates. The president of Cruz del Sur, Marcos Rehel, said: "I have such great pain, beyond the institution, Víctor was my friend. I saw him take his children to the club that were in 2008 category. Also Nieva, they were from the crossed family. We accompany the two families at this time. "
His partner for so many years in Cruz del Sur, Martín Marino, said: "I can't believe it, there is a lot of pain and a great one left." Leonel Barría, a man with blood from Luna Park, said: "Football got up with sad news. A great guy left us, the pain is great, you just have to accompany his family and pray for those little angels, as for Víctor to say that he was a great professional. "
From Chicago Bariloche, its coach, Lisaldo Tarifeño, said: "He was a great person, besides being an excellent player. He always added, always happy, today the whole entity is bad, from his first classmates, to the boys of the lower divisions ".
The sadness invades everyone, is that Luna did not go unnoticed in training. Always with a smile; He left friends, colleagues and an indelible mark on each club that he had to attend. Goodbye, Victor: football is going to miss you.
function toogleSeachBar() { if ($('#searchBar').is(":visible")) { hideSearchBar(); } else { showSearchBar(); } } function showSearchBar() { $('#searchBar').show(); $('#menu, .header-scrolled-container, .header-scrolled-container2').hide(); } function hideSearchBar() { $('#searchBar').hide(); $('#menu, .header-scrolled-container, .header-scrolled-container2').show(); }
$(document).ready(function () {
setTimeout(() => { window.fbAsyncInit = function () { FB.init({ appId: '1492337167736839', autoLogAppEvents: true, xfbml: true, version: 'v8.0' }); };
(function (d, s, id) { var js, fjs = d.getElementsByTagName(s)[0]; if (d.getElementById(id)) { return; } js = d.createElement(s); js.id = id; js.src = "https://connect.facebook.net/es_LA/sdk.js"; fjs.parentNode.insertBefore(js, fjs); }(document, 'script', 'facebook-jssdk')); }, 3000);
});