Business
Google offers a free course in Data Analytics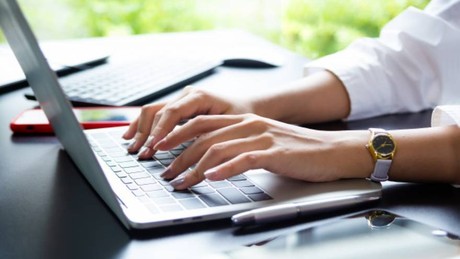 The program is free and online, and promises in six months, with 10 hours a week of dedication, training for an "entry" level job
Google offers different free online trainings for people to better manage their products. For example, when learning digital marketing, more experts are dedicated to implementing Google Adsense solutions or measuring the performance of websites with Google Search Console.
This strategy also allows people with some knowledge of the digital environment and learning ability to acquire free of charge, online and with a few hours of weekly dedication, skills highly required in the labor market.
In this case, the Google Data Analytics Professional Certificate promises to learn the skills that will make you ready for a job in this area in just six months, without having an academic degree or associated work experience.
In this case, the program consists of eight courses, which require a weekly dedication of approximately 10 hours. Are 180 hours of training in total, which prepare the student for a work of level "entry" or entering data analysis.
According to Google, in the United States alone there are more than 337,000 openings in this area currently, and on average the entry-level salary is $ 67,900 per year.
Google Android Development Certification
New course to specialize in Android
Google offers another free training that, according to the company, prepares for jobs that pay salaries of $ 81,940 a year, about 6,800 a month, in the international market.
It is a new certification to learn mobile application development for cell phones with Android operating systems. It can be done completely remotely and requires about 10 hours of study per week for five to six months. It is taught in English.
Although the course is free, the company also offers a test that certifies knowledge and has a value of $ 149. According to Grow, the training program of Google, 82% of Certification graduates report an impact on their career, such as finding a new job. In addition, they ensure that to take the course you do not need previous programming experience.
"Mobile apps and smartphones are everywhere, and there are more people consuming media on phones than on laptops or other devices. As an Android developer, you will have the opportunity to reach billions of people from in a significant way through applications on their phones and connected devices ", they assure in Grow.
The job of a developer Android It can vary greatly depending on the size and type of organization you work in, whether you are freelance or part of a large team of developers. Typically, being an Android developer involves building, maintaining, and debugging Android applications.
In smaller companies, such as those with fewer than 20 employees, for example, Android developers may be responsible for defining features and applications, as well as managing their own work and processes.
In larger companies, these developers will likely work in teams that include engineers of different levels of seniority, a product manager who organizes and defines the work, and a designer who designs the applications and features that the developers build. Android developers can also work with data analysts, user researchers, and marketers.
How much does an Android developer earn ?: According to data from the Burning Glass: Labor Insight 2020 report cited by Google, the average salary for Android developers in companies is at $ 81,940 per year in the US and, at the time of the report, it was estimated that there were 35,900 jobs in that market for this item.
How to get a diploma from Google
What are the requirements to take the Google course ?: As it is a self-taught career, it is recommended to be constant. Once the person has internalized the knowledge, practiced the programming language, completed the requested projects and completes the classes, they can choose to take the Google certification exam.
At the end one can choose to take the paid exam where, if passed, Google will award an official company diploma as a professional Android application developer, which will allow them to qualify for entry-level jobs in demand in the development of said system. operational.
How to enroll in the Google course? On Coursera you can find the free version of the Data Analytics course. It can also be accessed from the Grow With Google website, click on Career Certificates and choose, for example, the Associate Android Developer Certification course.