4K UHD Review of Guardians of the Galaxy Vol. Good sound in Italian, amazing English, discreet additions.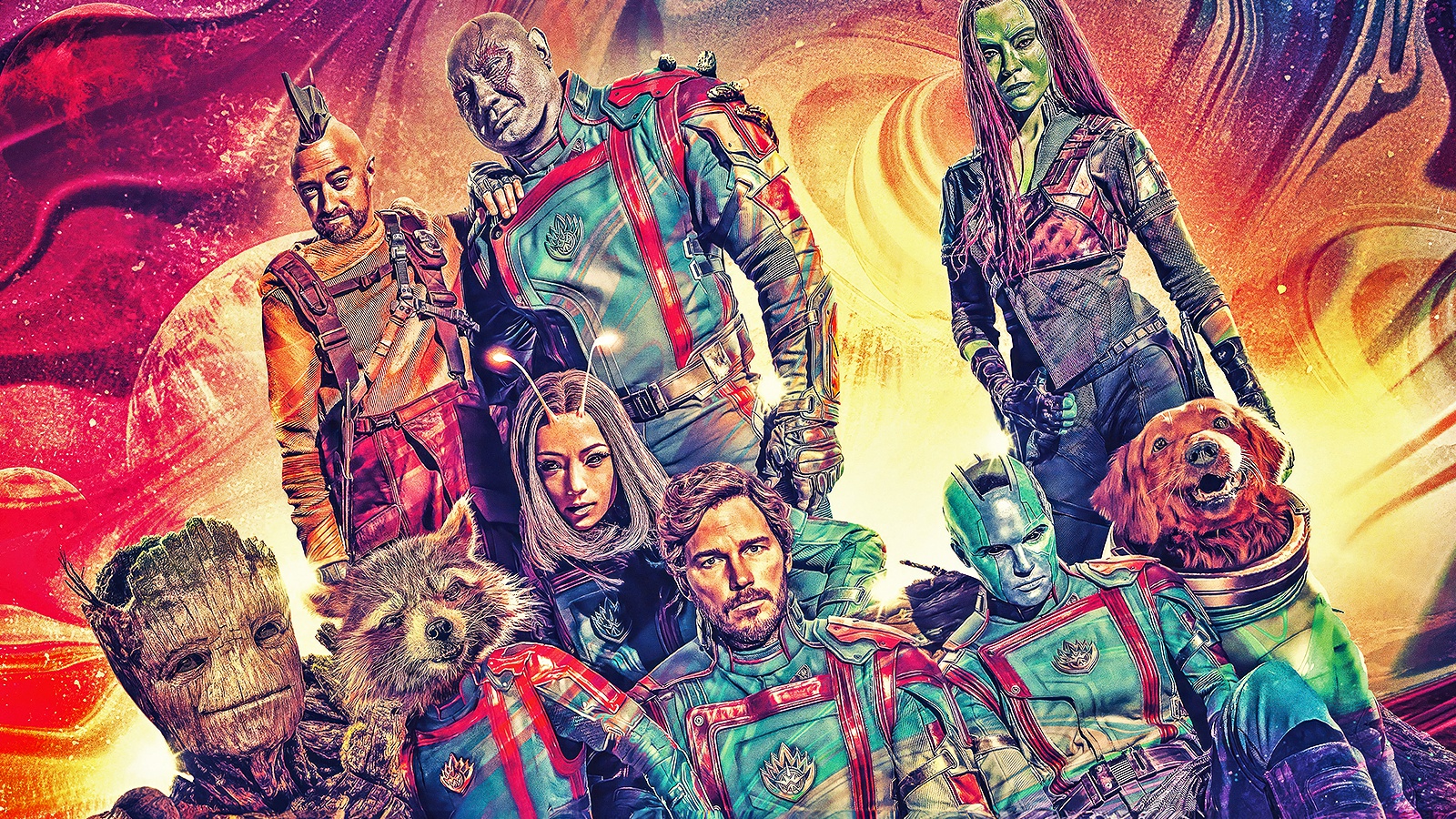 It's home video time for an epic conclusion to the saga directed by James Gunn. At a fun and fast pace Guardians of the Galaxy, Part 3the third and final chapter of the trilogy, the main characters are the most beloved outsiders Marvel Cinematic UniverseStoryline: Peter Quill/Star-Lord (Chris Pratt), Gamora (Zoe Saldana), Drax the Destroyer, Rocket Raccoon, Groot and Nebula team up for one last adventure in outer space for an epic finale full of soul, humor and action.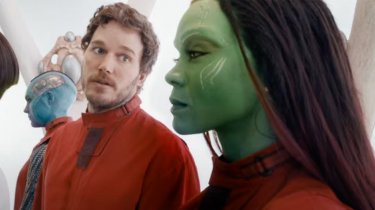 This time around, the Guardians of the Galaxy's lives at the Snaucher Sanctuary are turned upside down by echoes of Rocket's turbulent past. And it will be a crescendo of danger, breathtaking adventure, emotion and irony. Thanks to Eagle Pictures, which distributed the product, we were able to evaluate a technically more prestigious edition. Guardians of the Galaxy, Part 3 to which our review is dedicated, namely the two-disc version with versions 4K UHD and Blu-Ray (a steelbook is also available), which also contains a wonderful biconvex map.
Luxurious Chromatic 4K Video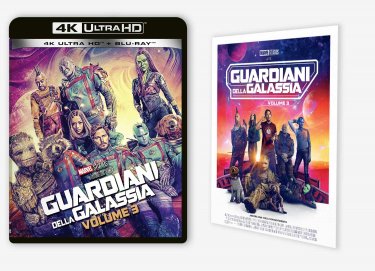 Let's start with the video of Guardians of the Galaxy 3 and obviously the most spectacular version, that is, the one that 4K UHD: We can safely talk about near-perfect video without fear of exaggeration, which further enhances the already excellent HD vision of Blu-ray. The most striking aspect of the video, where vision has an extra transmission, is the chromatic part, which, thanks to the excellent work of HDR10, gives explosions and colored rainbows really charming, especially in warm shades. Planets, spaceships and characters shine with colorful and rich colors and many nuances that we have rarely been able to appreciate in other films.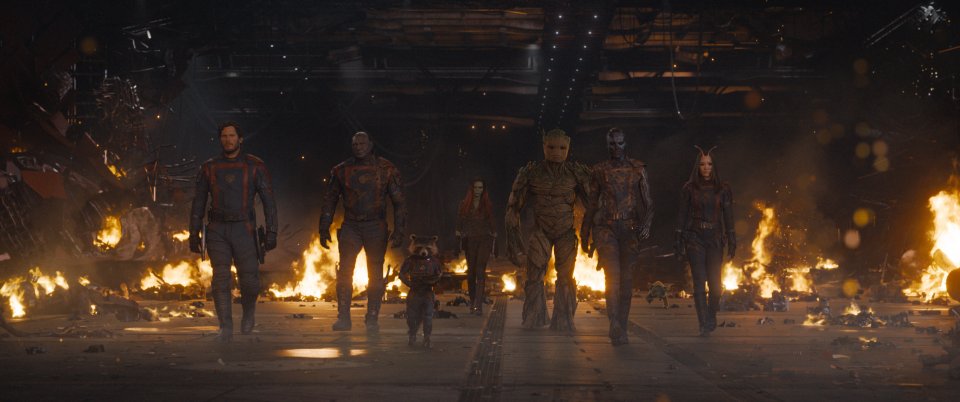 To give just a couple of examples, the first episode of Knowwhere captures the amber and rust tones of the environment beautifully, with bright neon signs standing out in the background. But we can continue with Krgalin's rose-red hand or Adam Warlock's dazzling deep gold color scheme, which takes on a striking reflective metallic look. But these are just some of the aspects of the panorama, where orange, yellow and blue are impressive in their intensity, as is the rest of Gamora's green skin. And all this is accompanied by a solid and deep black color.
Exceptional images, including detail and sharpness
But the photos are amazing too. detail, sharp and sharp on all elements of the plan with exemplary sharpness. Close-ups are not only very crisp and rich in detail, but there is also a high level of detail in the textures of costumes, props, facial makeup, sweat drops, and visuals in general. The CG effects are perfectly integrated and flow smoothly without smearing, making the image extremely realistic. In short, it seems really hard to find fault with the video, which, although slightly darker than its Blu-ray counterpart, offers even more accurate, sharp and impressive images.
Guardians of the Galaxy Volume 3 Review: Great Final Chapter
Good and attractive Italian sound, but English Dolby Atmos has other hardware.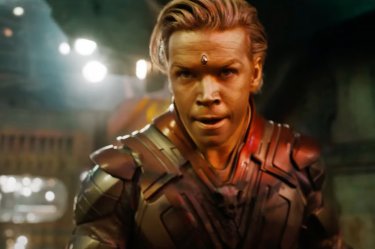 In terms of sound, the Italian track ends with a decidedly pleasant Dolby Digital Plus 7.1 that provides the enjoyment and necessary degree of involvement in the film's wild adventures, but the difference compared to the English Dolby Atmos is quite significant, physiologically, whatever. Even in Italian, listening can be appreciated. pan the activity of all speakers is also effective, both for effects, and for dialogues and the soundtrack, while the bass has a return that can be described as satisfactory.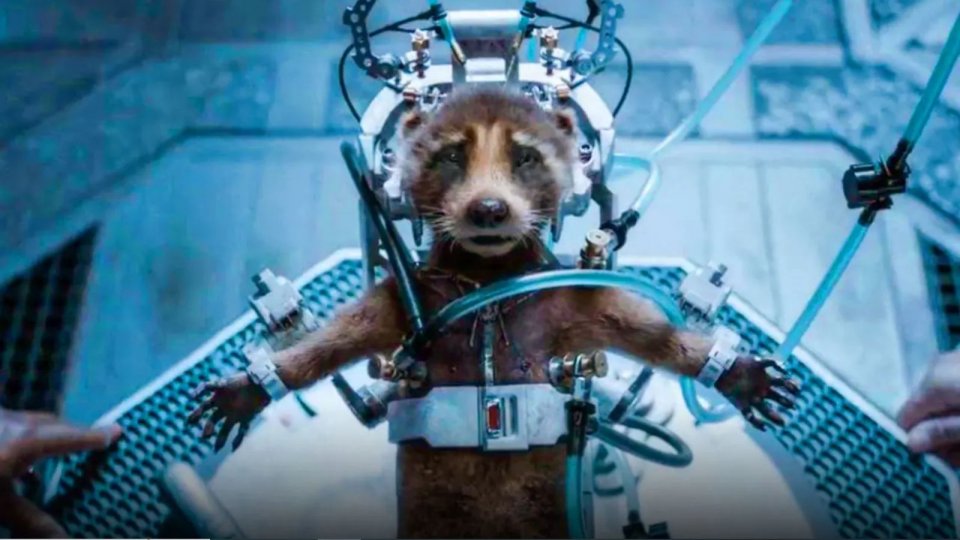 explosives However, Dolby Atmos has something else. in various aspects: the use of verticality is evident in sequences in which this factor is crucial, such as those in which there are vehicles or even characters racing through space, but also the feeling general immersion is more relevant due to the constant interference of the side and rear channels, which pay more attention to micro-details (especially the smallest details of the environment in quieter scenes) and amplify many of the sound effects used between explosions, debris and gunfire, including some pan really suggestive and also offers very powerful additional inputs.
"Guardians of the Galaxy Vol. 3" Movie Protecting the Ultimates (Including Animals)
Extras: audio commentary by the director and 35 minutes of performances.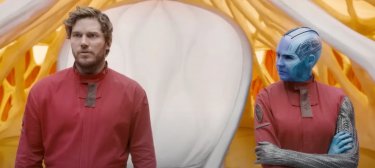 Compared to the flashy tech part, the extras part is a bit understated, though still good, as in addition to audio commentary directors James Gunn, there are 35 minutes of deposits. It starts with Perfect, imperfect family (11 minutes), which offers several cast and crew interviews on the final chapter as well as the trilogy, as well as behind-the-scenes and on-set footage from the set. Continue with Creation of the Rocket Raccoon (9 and a half minutes), focusing not only on the visuals applied to the character, but also on their specific story and their evolution. We conclude by finding a montage of some funny ducks (6 minutes) with bugs, errors and laughter on set, as well as some deleted scenes, totaling 8 and a half minutes.
conclusions
We conclude our review of Guardians of the Galaxy Volume 3 in 4K UHD by emphasizing that the video is truly extraordinary and borders on perfection, not only in terms of detail and sharpness, but above all in terms of chromatic exuberance as well as brilliance and color intensity. The sound is also great, however the Italian track is a little slow compared to the English Dolby Atmos. Discreet special content.
Because we love it
The beauty of great video at the chromatic level.
Images have exemplary detail and sharpness.
The sound is interesting, but in English it becomes overwhelming.
The extras present are interesting, even the audio commentary.
What's the matter
But we expected a little more special content.
Italian sound in Dolby Digital Plus 7.1 is still far from English Dolby Atmos.