Showbiz
Guns N' Roses: Slash explains why the band didn't have Izzy Stradlin present at their reunion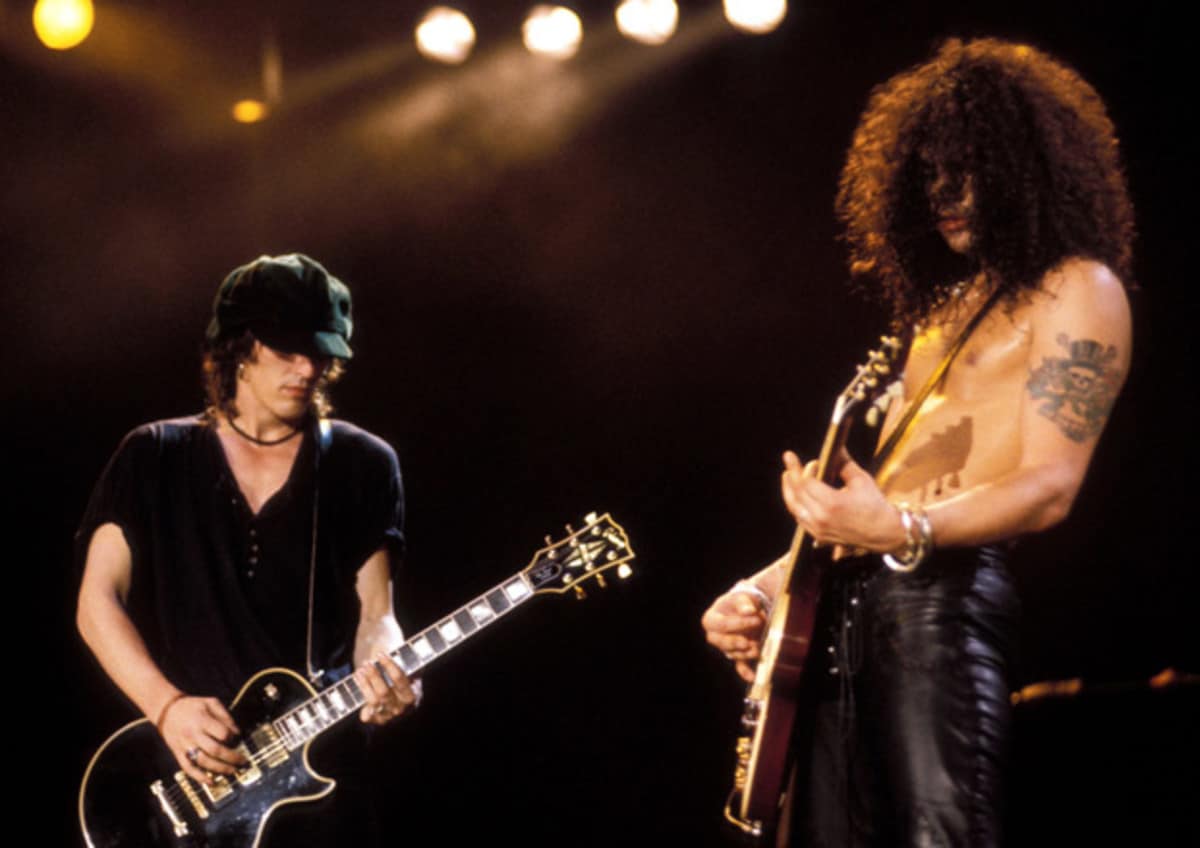 Slash returned with new news, in this case he talked about Izzy Stradlin (former Guns N' Roses guitarist) and explained the reason why he was not included in the new meeting organized by the band.
In the interview he gave for a well-known magazine, Slash also recalled how he experienced the departure of his six-string partner, where he said:
"At that time, the fact that he left was not a problem. He was not judged for any of that. I think that at that time nobody judged anyone for how they would behave beyond the fact that they could show up and do the concert. I have to admit that I resented the whole process of Izzy ending up leaving, because whatever had happened to her that forced that sudden change, I thought, Man, I would have died eighteen times before that! It doesn't scare me!
Slash, while commenting, was nostalgic:
"When he resigned, he looked at us thinking that we were going to die. My attitude to that was like, "I'll move on. Do not worry. I'll manage." So there was a certain kind of resentment there, of not really understanding or appreciating what Izzy was talking about. Looking back, I still feel the same way, I guess, about that: "Don't worry about me."
On the other hand, the possibility that Izzy was part of the meeting is bluntly eliminated, admitting that it was on the table.
"I haven't really talked to him since. There were a lot of different problems that I'm not really going to go into. We wanted to make it work, but we couldn't seem to see eye to eye during the whole thing. So it just never happened."
We hope that later we will be able to see them together again and continue to offer the best of their successes.
Follow The Rock Club
G
or
or
g
he
and
News