Sports
Handball World Cup: La Garra made history | Defeated China and qualified for the main round for the first time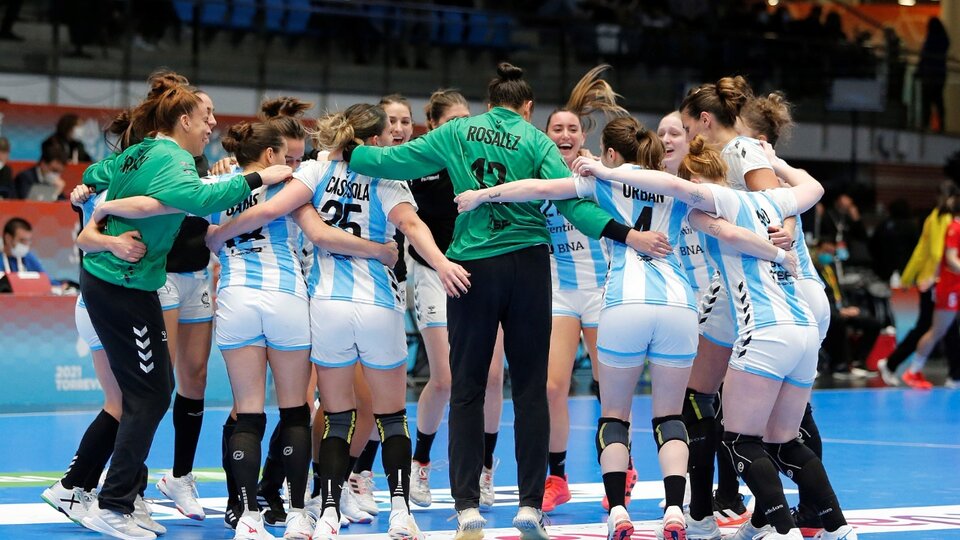 The women's handball team, better known as La Garra, made history this Monday and qualified for the second phase of the World Cup in the category that is taking place in Spain by beating its counterpart from China, by a resounding 36-24 in Alicante.
Those led by Eduardo "Dady" Gallardo, led on the field by the scorer Else Karsten, came to give the note by beating Austria by 31-29 on the second date of the contest, being the first time that an Argentine cast prevailed against a European in a World Cup.
Against China, it was difficult for La Garra to impose his style, especially in defense, where too many facilities were granted. But at the moment that the National Team adjusted its defense, the scoreboard began to reflect the difference that exists between the two teams.
As demonstrated by the only two goals that Argentina conceded to the Asian team in the final fifteen minutes of the first half, in which the Albicelestes began to remember the team that put Spain on the ropes in the first half of their debut (defeat 13-29) and defeated Austria.
Insurmountable in defense and increasingly solvent in attack under the tutelage of a Karsten who closed the match with eight goals, the Argentines completely disarmed the Chinese team with a resounding 9-2 partial that left the matter practically resolved when they reached the break. (17-9).
Other outstanding performances was that of pivot Rocio Campigli, who did not miss a single one of the five shots she tried.
It is the first time in 11 participations that Argentina has advanced to the second round of the competition, made up of 32 teams divided into eight groups of four teams, each of which qualify the first three.
The second round consists of four groups of six teams, of which the first two advance to the quarterfinals. For this phase, each team arrives with baggage, since the games played against classified countries are added to it. In the case of La Garra, those played against Spain and Austria.