World
He ordered a potato omelette and exploded for an unusual surcharge on the ticket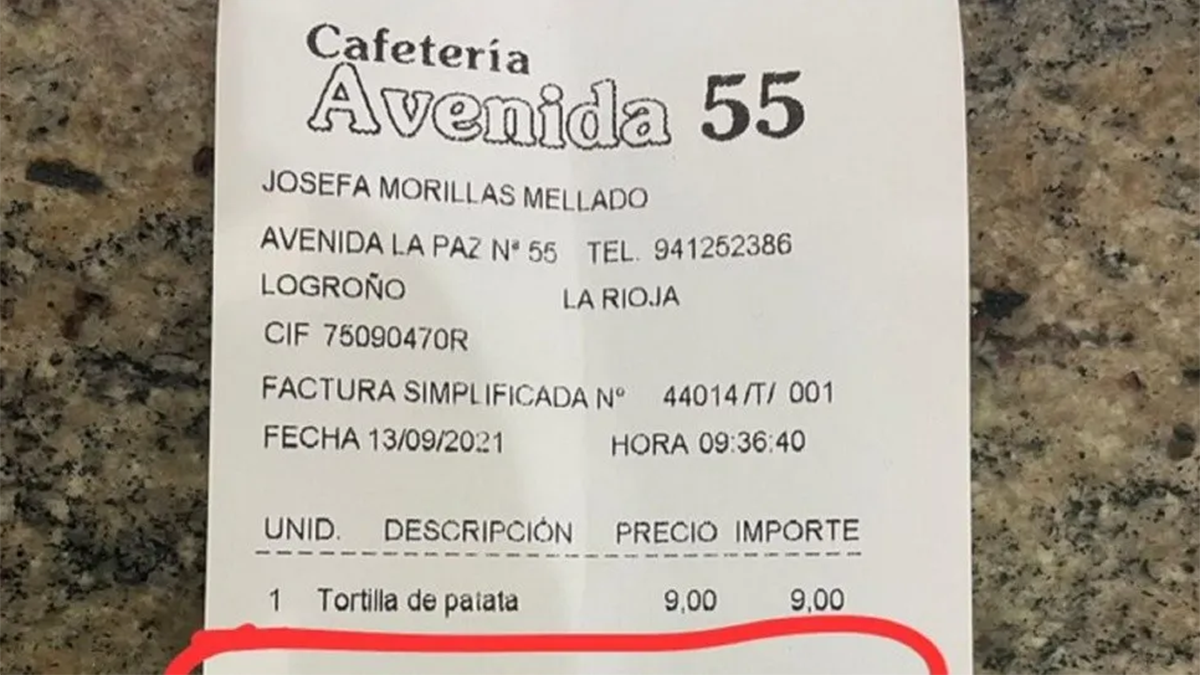 Social networks exploded again after the publication of a user who recounted the unusual situation that he experienced in a restaurant in the Spanish city of Logroño, place where he ordered a potato omelette.
According to @pizarrines in his bill from Twitter, he arrived at the gastronomic trade and ordered this typical Spanish dish. Many of these places usually add a cost if the customer asks to add an ingredient that was not in the food originally, but what happened to this man was the opposite, since he asked that the tortilla not have onion.
The user shared in his account the ticket with the cost of what he consumed in the Cafeteria Avenida 55 in Logroño and there he was surprised and could not get out of it. And is that the restaurant charged him extra for ordering that his food be onion free.
The cost of the omelette was 9 euros, but the final cost goes up to 10 as they charged you one euro for your request. The story went viral on the networks and already has more than 13,700 "likes", 1,800 retweets and 3,500 comments.
The viralization of this tweet aroused a strong debate on social networks, since many assured that "if it does not have onion, it is not a real tortilla." And there were also those who banked the user.
But the spiciest of the whole situation came when the food establishment responded to the diner, from his official Twitter account, in clear defense of what happened: "With the euro that we have charged you, we are going to finance the battle against the Anti-Bollistas."
And they went one step further. With a new publication they claimed the speech: "Only "without onions" are accepted in this cafeteria with a prescription. "
The client, meanwhile, assured that he is not going to sit idly by and warned that he will go back to Cafeteria Avenida 55 to ask for the complaint book.