Sports
He proposed to his partner in the Dakar 2022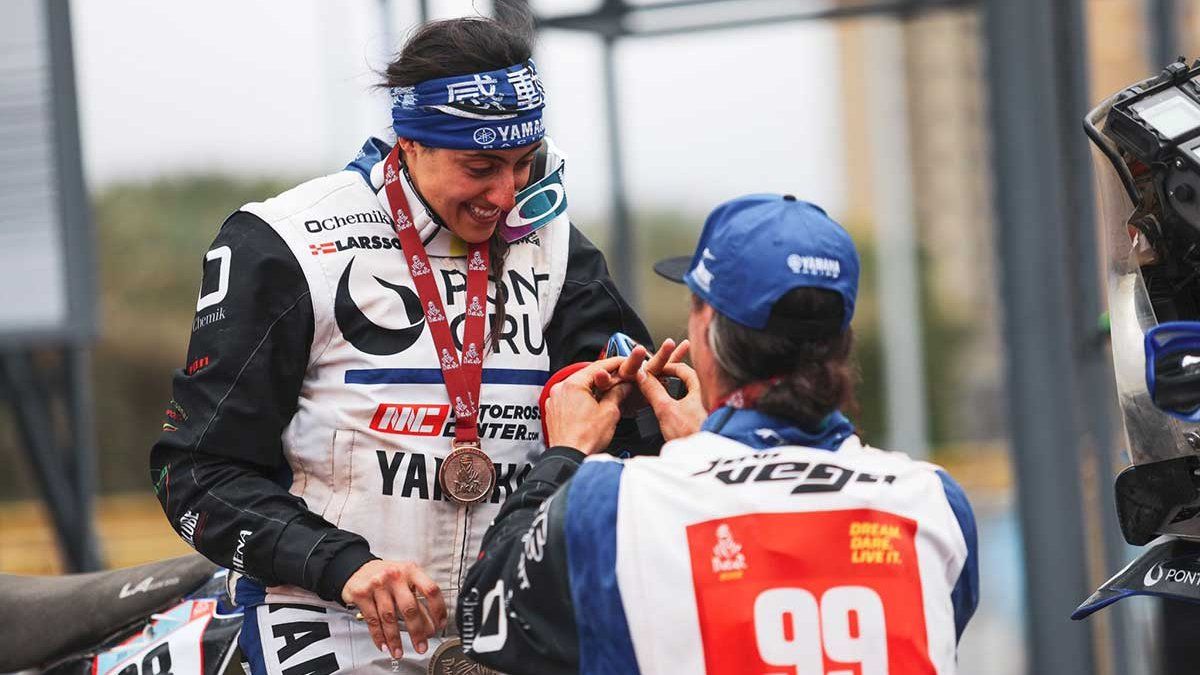 The Dakar is a race that, beyond sports, has countless stories behind it. One of them is the one starred by the couple made up of Sara García and Javier Vega, which had a very romantic ending on the arrival ramp, since the boyfriend asked marriage.
However, the participation of the Spanish duo went through difficult times and perhaps the most complicated was in the run-up to the start of the test. García tested positive for Covid-19 upon his arrival in Saudi Arabia and his presence was in danger, but due to the number of infections, the organization decided to carry out a new round of PCR tests 72 hours after the start. That was where the Iberian woman tested negative and was able to run her fourth Dakar.
Once authorized to be part of the test, García set herself the goal of winning the women's classification, after having finished second in 2021. The couple decided to be in separate categories, so Sara made her first competition with assistance, since He had the support of the Pont Grup Yamaha and Javier ran in the division where only the riders are.
For García it was a novelty to have the help of a structure because in his previous participations he had done it among the Originals and with a Yamaha enduro motorcycle with a rally raid kit put together by his father.
The two finished the race, which is already an important merit, but the Zamoran could not achieve her sporting goal. She finished third in the women's competition, behind the winner Mirjam Pol and Sandra Gómez. However, in terms of position, Garcia finished 75th overall and Vega was 87th.
Beyond having concluded the adventure, the story of the Spanish couple had its final chapter on the arrival ramp. They both went up to receive their medals and once David Castera handed them their respective medals, Vega went to his motorcycle and, turning his back on his girlfriend, opened his jacket and took out a container with a ring.
Moments later, he turned around and leaned toward Garcia to ask him to marry her before Castera's gaze and the television cameras that captured the moment. The Iberian girl was stunned and only managed to hug her boyfriend, while the rest of those present applauded the tender situation.
In the Dakar 2019 there was also a moment similar to this and had an Argentine as the protagonist. After winning among the Quads, Nicolás Cavigliasso proposed to his partner after receiving the winner's Touareg.