World
He returned from Spain and hid in a box to surprise his mother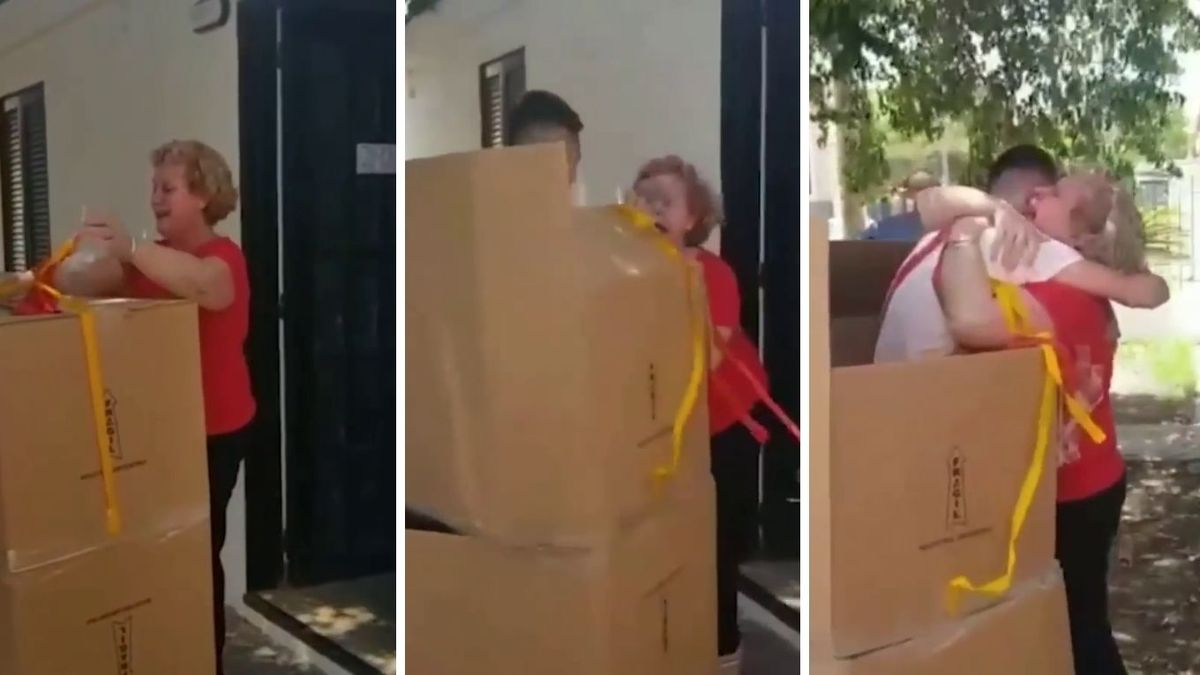 A man from Cordoba who went to live in Europe three years ago, returned in a box to give you a surprise her mother and her reaction at the time of the reunion went viral on social networks. Is that the way Miguel Moreno had to return from Spain It was more than original: he did it hidden in a cardboard box, as if it were a parcel.
Her mother, Miriam, did not know anything and when the doorbell rang she found the box that had a bow made of yellow and red ribbons, a clue to the origin of the gift that she did not imagine she would find.
The woman, who lives in the Talleres Sud neighborhood, opened the package convinced that her children had bought her a bed, but she was wrong. Inside the box was Miguel, his son whom he had not seen for three years.
In the video, which the relatives uploaded to the networks and quickly went viral, Miriam can be seen screaming with excitement as soon as she opens the box. In addition, the surprise was twofold, because that same day Miriam had her birthday and received the best gift she could have imagined. "It was a beautiful surprise," said the woman.
As for how the surprise came to him, Miguel assured that he always wanted to do something like that and commented: "Argentines are very sociable and the lack of contact with family and friends is very felt."
For her part, the happy mother said that she did not know how to express what she felt when her son appeared inside the box: "Those hugs that we know how to give are unforgettable." In addition, she said that she wanted her to "go on and on" because she always has dreams of hugging her son. "When I dreamed it, I said 'I felt so close to you' and this time it was serious," she finished full of emotion.