Sports
he scored a goal, he dedicated it to his deceased mother and even the rivals embraced him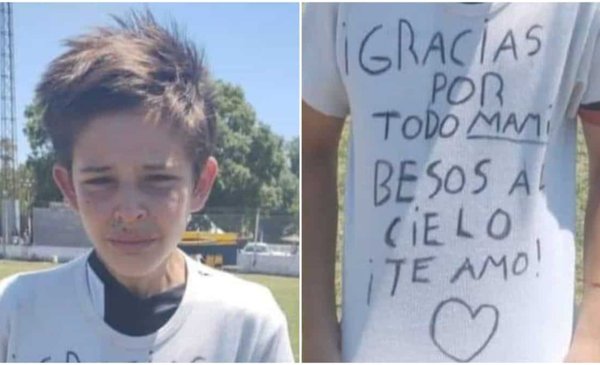 November 21, 2021 – 10:10
Luca Güerci, player of Alumni de Azul, a city located in the province of Buenos Aires, and won the affection of everyone by paying tribute to his mother with a message written on his shirt.
After playing a soccer game for a children's league, an 11-year-old boy decided to pay tribute to his mother, who died days ago, and dedicate a message to her on his shirt. Photos of the exciting moment went viral.
Luca Güerci, the young soccer player, was the protagonist of this story. Player of the Alumni de Azul club, a Buenos Aires city from which Matías Almeyda is a native, decided to go to play the game that he played on Saturday as a visitor against Atlético, 80 kilometers from his hometown, despite the loss days before his mother.
Upon arriving there, he received the warm accompaniment of his peers from the 10th Alumni division. "Force captain, we love you", could be seen on a flag carried by the club's delegation. The locals also applauded him respectfully.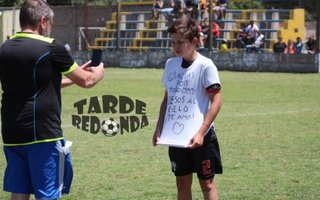 With this support, Luca played the game with the 2 on his back, scored a goal and, at the end, decided to pay tribute to his mother in a special way. "Thanks for everything, mommy. Kisses to heaven, I love you ", said the message he had written on his white T-shirt.
Neither the baby nor the audience could hold back their tears, and even the players of the opposing team ran to hug him once the match was over. The photos of the moving moment were published by Tarde Redonda on his Twitter account and went viral after the story was known.