Every summer they save a lot of people: the work of rescue dogs is fundamental. Here's how many people they saved in just these months of 2023
In the collective imagination, the rescuer is a man from Romagna, sitting on his skates and looking at the sea and beautiful girls; or it's Pamela Anderson and David Hasselhoff running down a Los Angeles beach in Baywatch. But often – and fortunately – rescuers are very furry, have four legs and bark. That is, they are rescue dogs.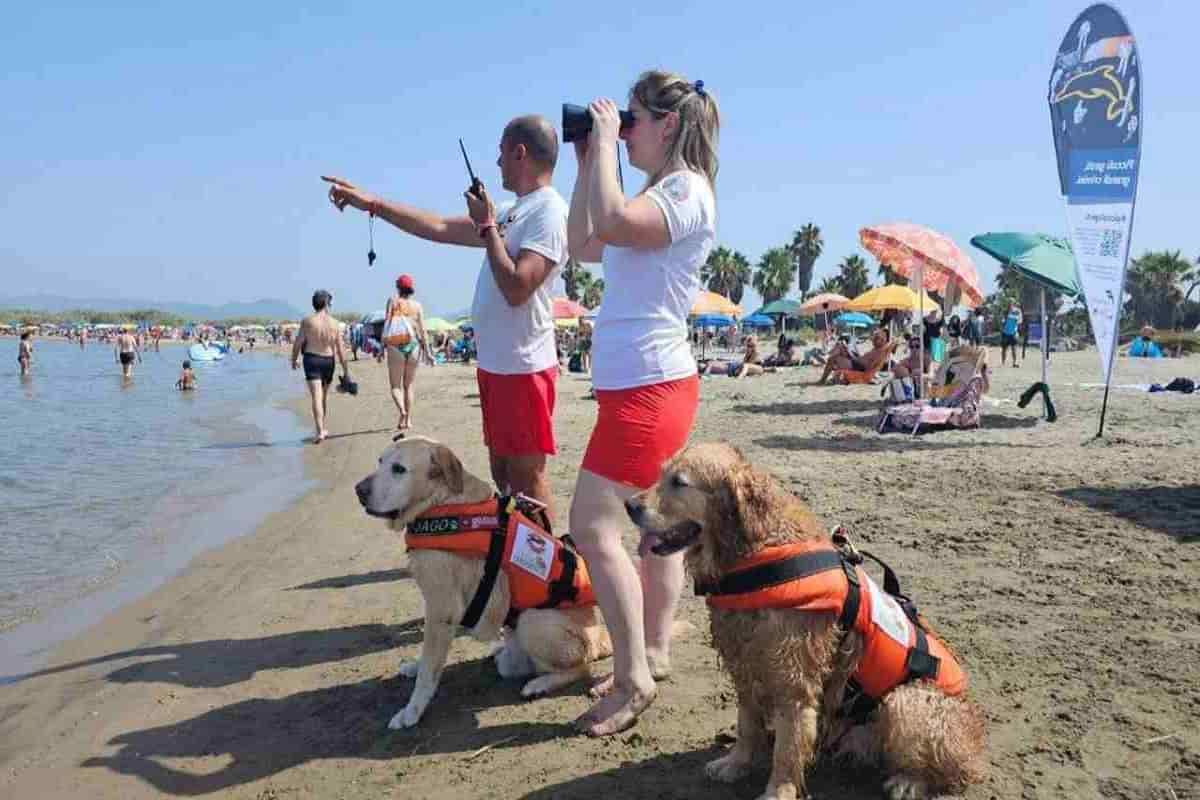 An irreplaceable resource that annually saves dozens of bathers from death. This year alone, the work of rescue dogs has been fundamental. Many people owe their lives to these big dogs who make do with pats and biscuits.
They are different Italian beaches under the supervision of real lifeguards. And, obviously, there are "guides" or people next to them, those who taught these water heroes from an early age. The one who trained the service dog lives with him, but it is inappropriate to call her "master", this is a duet of work and inextricable friendship. But what does a rescue dog do? How many saves did he make? Here is an exceptional number of these beach angels.
Rescue dog rescues in the summer of 2023
They attend lifeguard school, and after graduating they put on life jackets and control the sea. These are rescue dogs, mainly the Labrador, Newfoundland and Golden Retriever breeds. Breeds that love water and are especially prone to this type of work. In addition to the fact that it has such dimensions to withstand the weight of a drowning person and be able to transport him to the shore.
Six is Italian Rescue Dog School, and has over 350 recorded tetrapods and the same number of bipeds, i.e. conductors. Inseparable couples who understand each other at first sight. Savior Army, according to Roberto Gasparri, SICS Southern Manager at Notizie.com. "Saving a person is a responsible matter. If we had to sum up at this point in the season, we could talk about at least 10 of the most striking cases. Drowning people are saved from death by dogs. 6 cases in Lazio, 2 in Tuscany and 2 more in Calabria.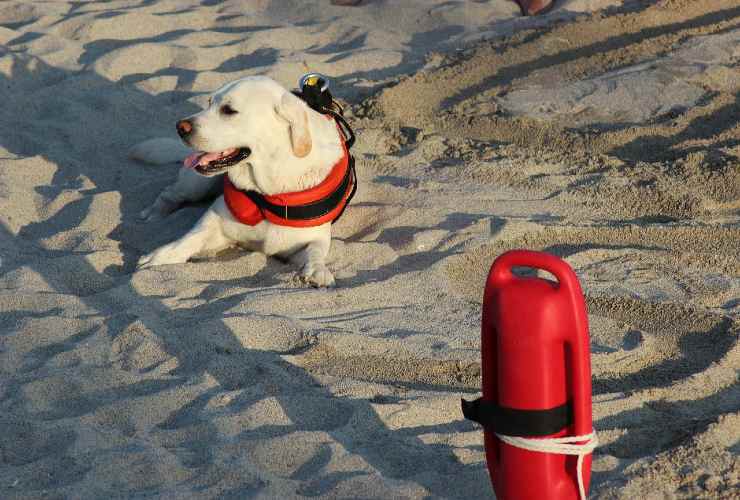 But the dogs do not stop there, they act even before the tragedy happens. Or "daily preventive and emergency rescue work what our dogs endure, Gasparri explains, are children who leave with the boat in a moment of distraction from their parents, cramps in the water, sudden illnesses. The number of interventions is huge. Our cynological teams mainly guard free beaches, those where there are often no lifeguards. We are the starting point."
Perla, an elderly but still very hardworking Labrador, helped two men stranded by strong currents and rough seas back to shore in Ladispoli. Or Mira and Philip: in Montalto di Castro near Tarquinia they rescued a girl who had moved 100 meters from the shore. She was exhausted and couldn't get back inside.
There rescue dog training it also lasts two years. We work first on land, then at sea. Possible situations are created and the dog is taught the best solution: act as a lifeline, come back. Then he learns to understand what is best to do, sometimes it happens quite instinctively. During this training time, we also work on the relationship with the leader. "These two must be synchronized in their movements, they must be similar, they must understand each other. At sea, communication is zero," Gaparri explains. "It's often about anticipating each other's gestures."
And more and more agencies, from the Coast Guard to municipalities, want rescue dogs to guard beaches. Reassuring presence. Except Baywatch.