Entertainment
How the Cobra Kai twice changed the life of William Zabka, the always mythical Johnny Lawrence from 'The Karate Kid'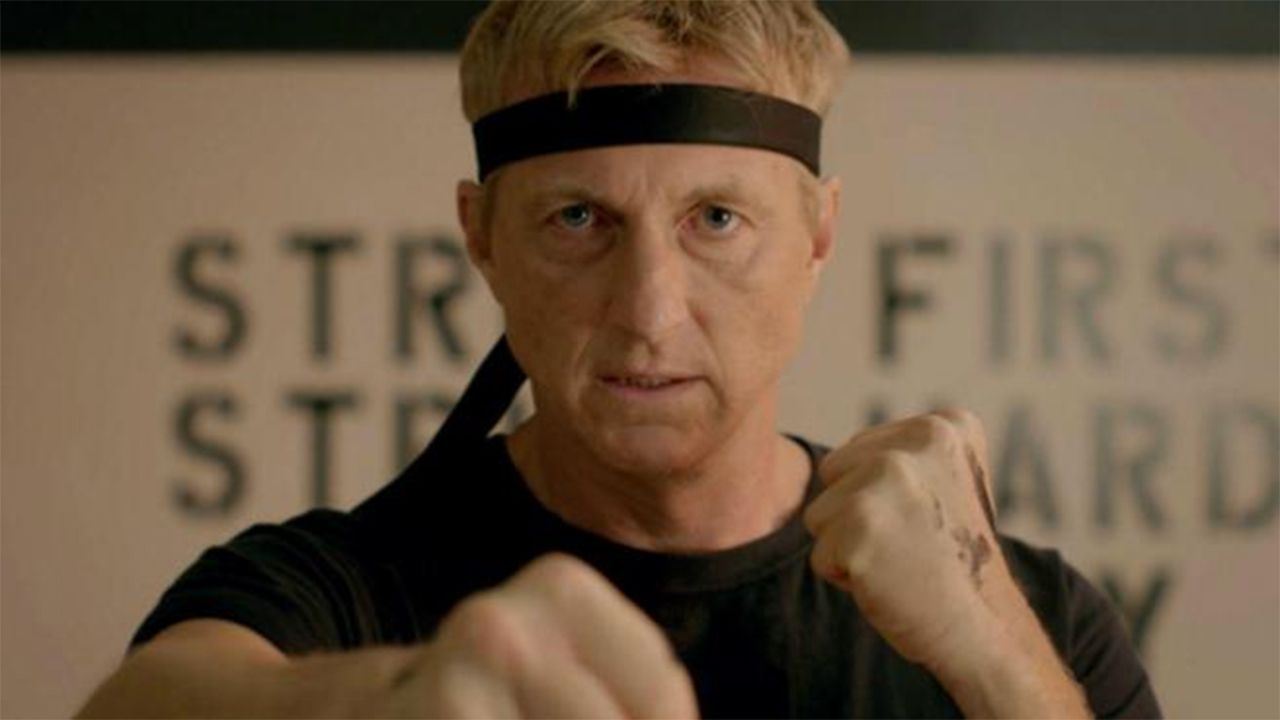 The main antagonist of the first film in the franchise, the redemption of his character has come at the hand of a sequel series that now triumphs on Netflix.
Born in the United States although with Czech ancestry -and hence his surname- in 1965, William Zabka became one of the protagonists of Karate Kid: Moment of Truth when I was just 19 years old. It was not his first role, since he had previously appeared in an episode of the series The great American hero, but yes it was his first movie and second job as an actor. AND he was catapulted, hardly without realizing it, to an international fame that would accompany him all his life.
The film starring Ralph Macchio and Pat Morita was a true phenomenon in the 80s and its reception was such that the film became a franchise. After the success of the first installment in 1984, Karate Kid II: The Story Continues would be released in 1986 and Karate Kid III: The Challenge final in 1989, although the latter would not have Zabka. They would not be the only ones, since there was a fourth film in 1994 starring Hilary Swank, a reboot of the original in 2010 starring Jaden Smith and an animated series. Recently, already with the sequel in the form of a series Cobra Kai sweeping Netflix, the franchise also found a place on Broadway, this time in the form of a musical.
Going back to Zabka, it is a reality that Being part of the main cast of a phenomenon of such caliber changed his life, but what the now 56-year-old interpreter surely did not imagine is that he could do it twice. And from the hand of the same character and the same karate dojo: the iconic Cobra Kai that now also baptizes one of the star series of the most popular streaming platform in the world.
We met the character who has accompanied him all his life, Johhny Lawrence, riding on a motorcycle. He was accompanied by a legion of baddies and all of them were students of sensei John Kreese (Martin Kove), of the Cobra Kai karate dojo. Daniel LaRusso's main rival from the first moment they crossed paths, Lawrence was one of the antagonists of the first film in the franchise, but he also managed to amass his own army of fans. After all, he was the best karate fighter on his team and the perfect opponent for Miyagi's best student. In the second film, however, his role was minor, but the character received a lesson being saved by the sensei of his enemy and rival from the blows of Kreese, who was deeply disappointed that he lost in the Karate Tournament.
4 'Cobra Kai' actors practice karate in real life, but only one is a black belt (and it's the most unexpected)
It is not that two sides were formed in his day, but Johhny Lawrence has always had that condition of mythical villain to whom he cared and, now from the hand of Cobra Kai, has been able to star in his redemption for his bad actions as a teenager almost 35 years later.
At first, however, Zabka wasn't sure, but the team convinced him: "Their speech was so solid and they really had such a passion for karate Kid, for their characters, and they were seen as passionate about me as a bad boy … They wanted to give me the opportunity to have a little redemption and it was super exciting, he said in an interview with the Bill Simmons podcast.
THE PARALLELISMS BETWEEN THE LIFE OF WILLIAM ZABKA AND THAT OF JOHNNY LAWRENCE
Johnny Lawrence may have been the leader of an army of thugs, but, after losing the Tournament, his transition to adulthood was not exactly successful. But more of a disaster. Divorced from his wife and in a distant relationship with his son, Robby Keene, Johhny reopens the Cobra Kai Dojo in an attempt to repair the mistakes in his life. There, with practices completely different from those of his coach Martin Kreese, he becomes a sensei for a new generation of students and potential karate stars.
Behind the scenes of 'Cobra Kai': this is how the actors change outside the dojo
Similarly, William Zabka also did not relish the success that his very first film had brought him and, already a star since his first role, he chained a whole list of independent films and 'TV Movies' of little popularity and in which he played secondary characters. Of course, the training in karate Kid and his knowledge of martial arts gave him numerous action roles and allowed him to remain active in his profession. He also wanted to formalize his studies as a filmmaker, hand in hand with short films, video clips and other works. In this setting, Zabka experienced one of the most glorious moments of his career in 2004, when was nominated for an Oscar for the screenplay of Most, a short directed by Bobby Garabedian.
However, it would be Johnny Lawrence who would take William Zabka back to the top. Since 2017, the actor has been starring in the popular series that began by sweeping YouTube Red and is now one of Netflix's star titles. On December 31, the series premieres its long-awaited fourth installment on the streaming platform and in it will happen what would have been unthinkable 35 years ago: Johnny Lawrence will play the crane.