The overshirt It was the most 'in' garment of the autumn-winter 2020 season and it is here to stay. It has been one of the most versatile and, despite the heat, it still is. And it is that the 'influencers' from half the world have not kept them in their dressing room along with jereys, long pants and boots. Overshirts are still a trend even in summer. But do not be overwhelmed, because you do not have to succumb to high temperatures, suffer from fainting, as long as you are fashionable.
There are moments and 'outfits' perfect for everything, including the summer season. It is perfect to wear as a jacket or windbreaker for those summer nights when the air is already starting to blow. Ideal with boho dresses long, short and with shorts and a tank top. Overlays always win. Do not forget to wear one of the dropped shoulder pads, it will give a sexy and daring touch to your 'look'.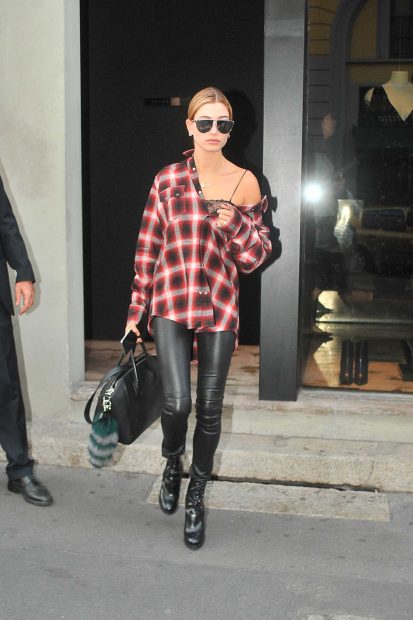 Hailey bieber She is the queen when it comes to wearing this garment. In autumn, winter, spring and even to go to the beach in summer, the overshirt is the star of your wardrobe. And, although she has no qualms about borrowing the shirts of her husband, Justin Bieber, the size, in this case, is the least of it.
It is a true 'tip' of style to be able to carry in the same 'outfit' of overlays: an XL overshirt with XS pants, and if you complement them with heels, you will be the star wherever you go.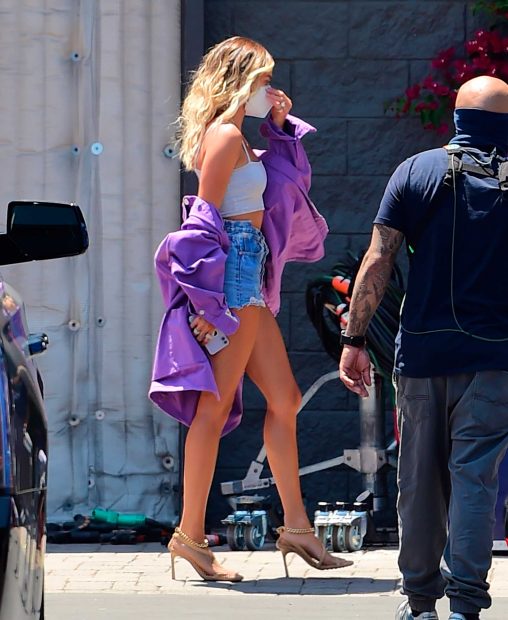 Bet on linen overshirts, there is no more perfect fabric for warmth and to be fashionable. It does not matter smooth, in pastel colors, with prints, stripes or even in fluo tonesr, you already know that these, along with black, are the ones that will highlight the tan on your skin the most.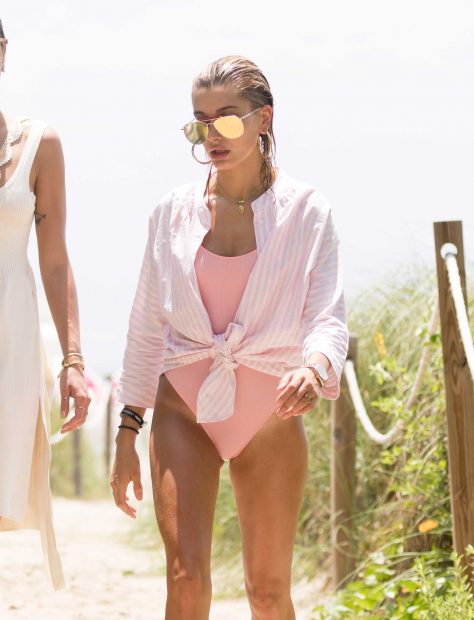 It may equally well remain the garment perfect for halftime. It is always important to throw basic essentials and it is advisable to wear a cotton shirt underneath along with your favorite jeans. If your style is more classic, choose ankle-length pants and wear loafers or ballerinas.
If, on the other hand, you prefer casual, straight jeans and sneakers, and success is assured. Of course, do not forget the accessories: the overshirt accepts both backpacks and fanny packs or handbags. Although if you want to be the most 'chic' sign up for the XL handbags.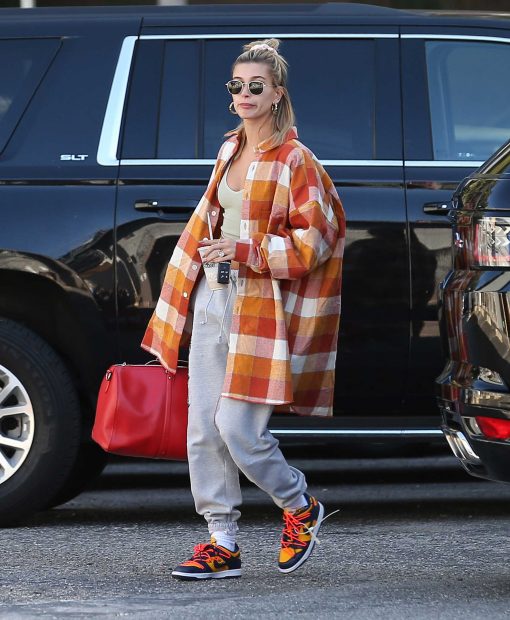 For the model, the overshirt goes with everything. Including the tracksuit. There are many occasions when she has been seen going to the gym or going out to enjoy her free time with her husband or her friends, wearing joggers, sneakers, a top and her fetish garment in an 'oversize' version.