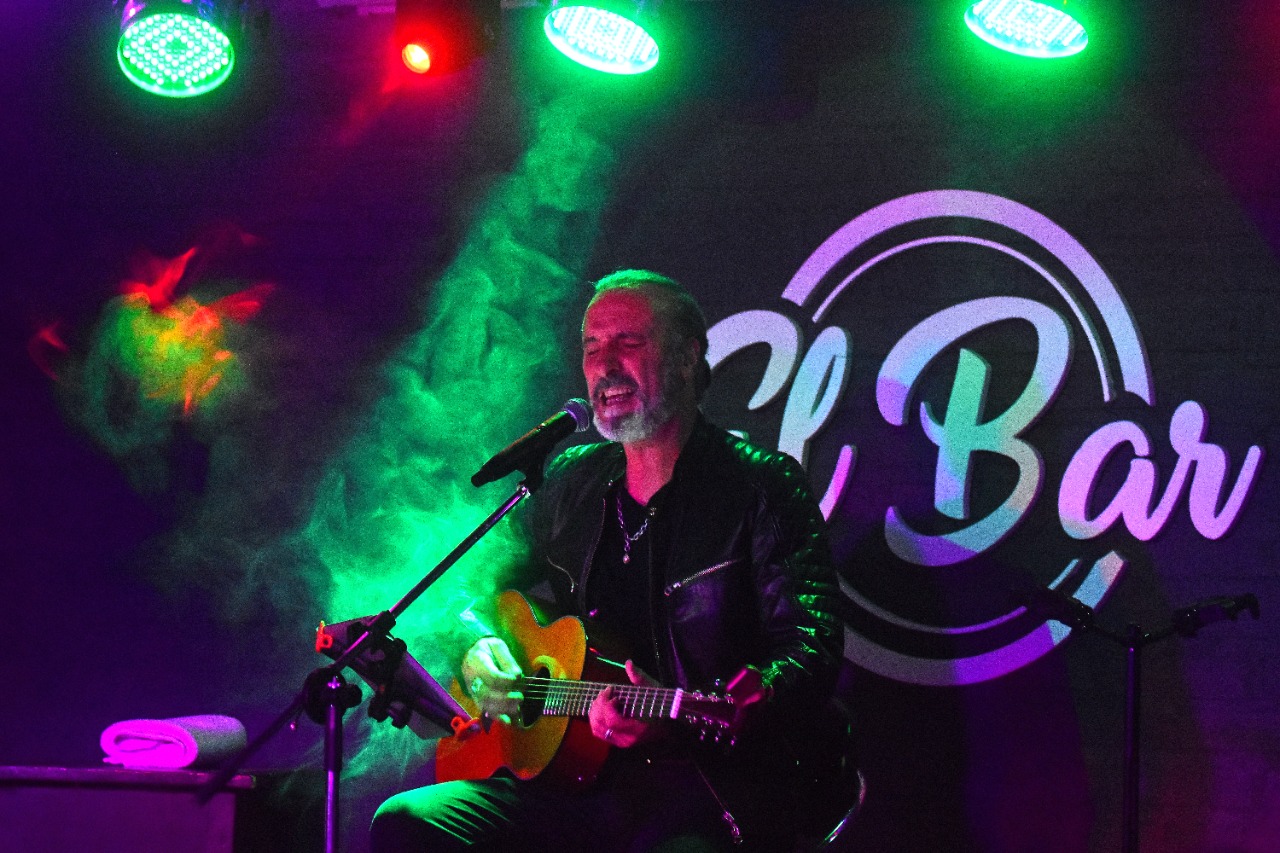 A guitar and warm lights in the background. The naturalness of Manuel Wirtz to sit in the chair and carry out his two weekend shows paints him in full. " I'm a stage bug and I like to travel that energy ", comments.
After his concerts at La Trastienda in Buenos Aires, he arrived in the region for two intimate nights at El Bar, in the center of Roca. They were intimate encounters, telling the story of each song.
The 58-year-old multi-faceted artist displayed his repertoire, which includes greatest hits as well as themes from his most recent works. "I'm thankful. Thanks to that I live. They are those beautiful things that happen to you in life ", Mention about the topics that people always ask for.
'Rescue my heart', 'Where I want you to be' and 'Today I need you' had the support of the public, who responded more than sold out both days.
" Traveling is something that we like to those of us who have a little guitar on us ", adds Wirtz, who last year went through the coronavirus and was hospitalized. " This happened to all of us. I was hospitalized, close to being intubated. It wasn't pretty, but I'm really happy to be able to play. I am privileged, " he says.
Manuel was one of those who turned to online platforms to share his art. " In the quarantine there was a lot of anguish, streaming saved us to bring a few pesos home, but it is incomplete. When you stream you are speaking to a camera, which is the opposite of what happens here (on stage). One can see emotions and that is part of the magic that happens between the artist and the viewer ", points out.
In this sense, social networks are an important tool and Wirtz leaves his concept in this regard: " The nets carry you, it's like getting into a river. If you see it from the shore you will see that the water passes. It's a new universe, especially for a 58-year-old guy like me, who was always far from technology. I come from playing balls and payana, my head is set in that formation. But the fact of having children of 21, 18 and 14 years old makes one be in touch with what is happening today. I try to learn every day to be able to communicate, because ultimately we are communicators ". At the same time, with his usual metaphorical devices, he warns that networks are a double-edged sword: "It can be used to cut bread as well as to hurt you."
Manuel Wirtz left a good feeling in the region and took the public with his music to different places and times, as music takes him. An artist of the word, in the broadest sense.