The stretch of water mirror of the lagoon, or Mar de Ansenuza, undergoes a drop in water level, "into a state of contraction, leaving large expanses of exposed soil, covered with salt, transported by the wind to extremely remote locations.
Towns near the lagoon such as Miramar de Ansenuza, Balnearia, Marull, Altos de Chipión, La Paquita, La Para, Villa Fontana and La Puerta were affected by these storms.The salt even extends to the city of Villa Maria, located in the southeastern part of the province of Córdoba
In Altos de Chipion, a town near the Madan Senuza region, reported an increase in care for illnesses related to the condition.
"There has been a significant increase in care for inflammatory diseases of the upper and lower respiratory systems," said the town's mayor, Dr. Neris Garraza, at 1530 am.
"Characterized by a prolonged and persistent cough, such as rhinitis, pharyngitis of the upper respiratory tract, bronchitis of the lower respiratory tract, or conjunctivitis caused by suspended salt. According to the situation confirmed to me by the local doctor," Galasa thought.
In his analysis, the mayor of Altos de Chipion also added that "the factor of the scarcity of rainfall is due to the increasing amount of suspended salt", claiming that waiting for the long-awaited rains to alleviate this phenomenon.
Although in all cases doctors resolve with medication, "if the irritating factor persists, it will be very difficult to resolve."
NASA captured the intensity of these storms and recorded stunning images of the phenomenon from space.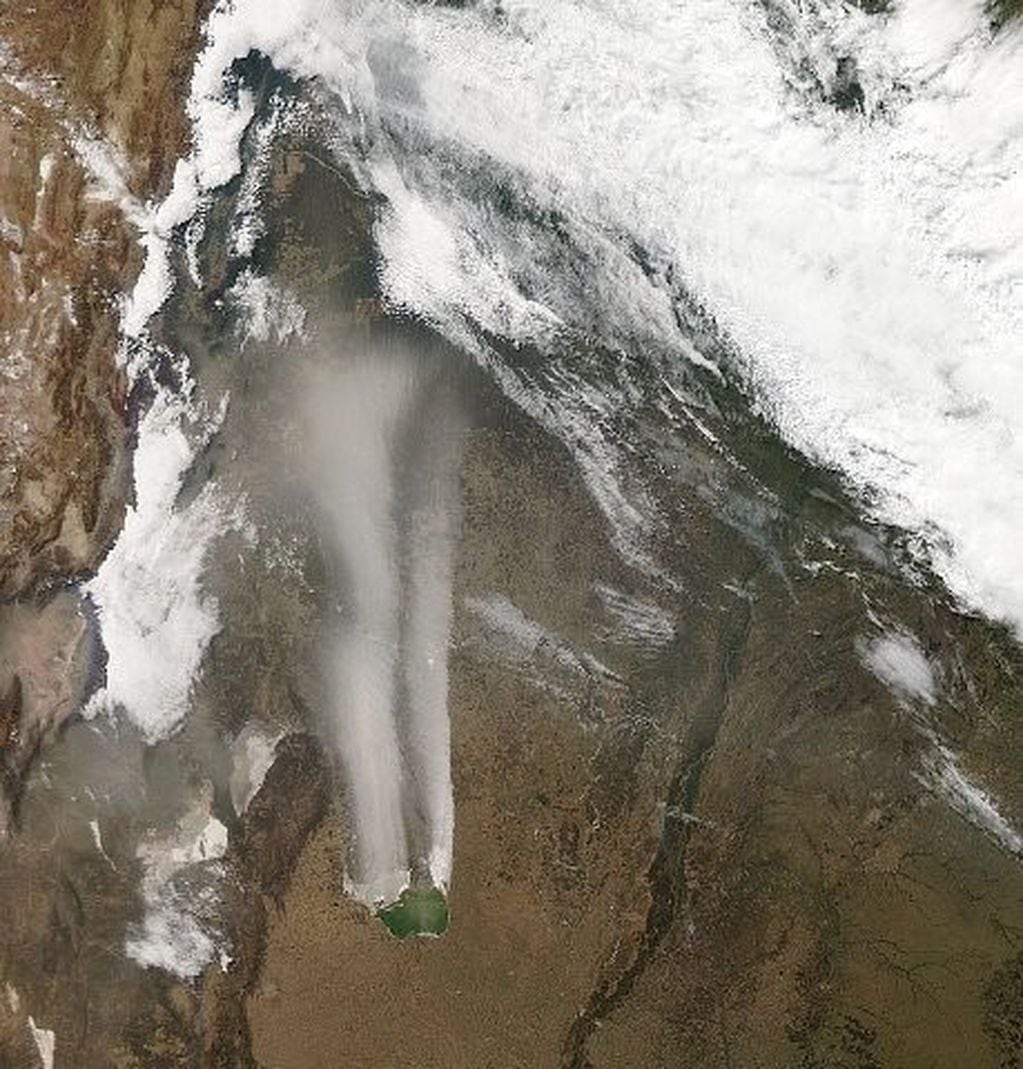 Oddly, this isn't the first time a salt storm has been recorded in the Mar Chiquita Lagoon. A similar phenomenon occurred during low water levels in the lagoon between 2008 and 2012, suggesting some periodicity in the manifestation of this rare event.
As scientists delve deeper, they hope to reveal more about its potential impact on human health and the wider ecosystem.