World
Israel first country to close its borders to foreigners due to the omicron variant of COVID-19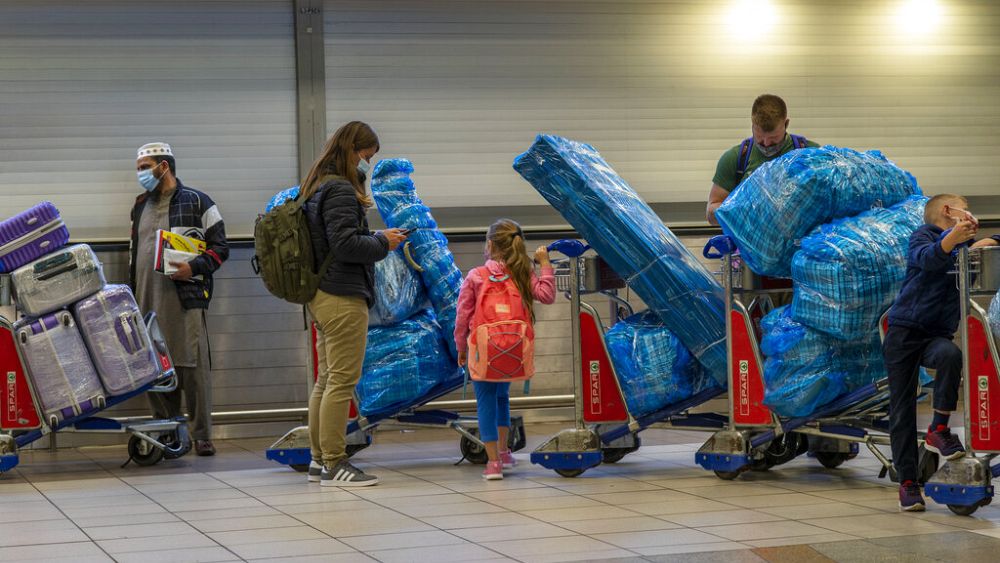 Israel becomes the first country to close its borders due to the omicron variant of COVID-19. From midnight this Sunday, foreigners will not be able to enter the country. In addition, a quarantine has been imposed for returning Israelis: three days for those vaccinated and one week for those who are not.
Israel has confirmed an omicron contagion and twelve suspected cases.
"I am coming back from spending two days in Istanbul. My original plan was to stay three days on vacation, but due to the new decisions of the Israeli Government I shortened my vacation in Istanbul and returned earlier"explains Nezar al-twna, an Israeli who has returned by plane from Istanbul.
"I am not very nervous about what is happening. I am vaccinated and I already had COVID, so I think everything should be fine"says Noam Edri, an Israeli who has flown back from London.
London announces new measures
London has already announced measures to curb the spread of omicron. PCR test for those returning from abroad, accelerate the booster dose of the vaccine and mandatory masks in shops and public transport, in England, from Tuesday.
"The moment we learned something about omicron and the potential threat it represents, we did not hesitate to act, we took rapid action on it, I think in a proportionate way, because the strategy is to buy time, give our scientists time to evaluate this variant , because there are still many doubts "says Sajid Javid, UK Health Minister.
13 confirmed cases in the Netherlands
The Netherlands has confirmed at least 13 cases of the omicron variant among the 61 passengers who tested positive, on Friday, after landing in Amsterdam, on two flights from South Africa.