Entertainment
It was the hand of God, the movie in which Diego is an Almighty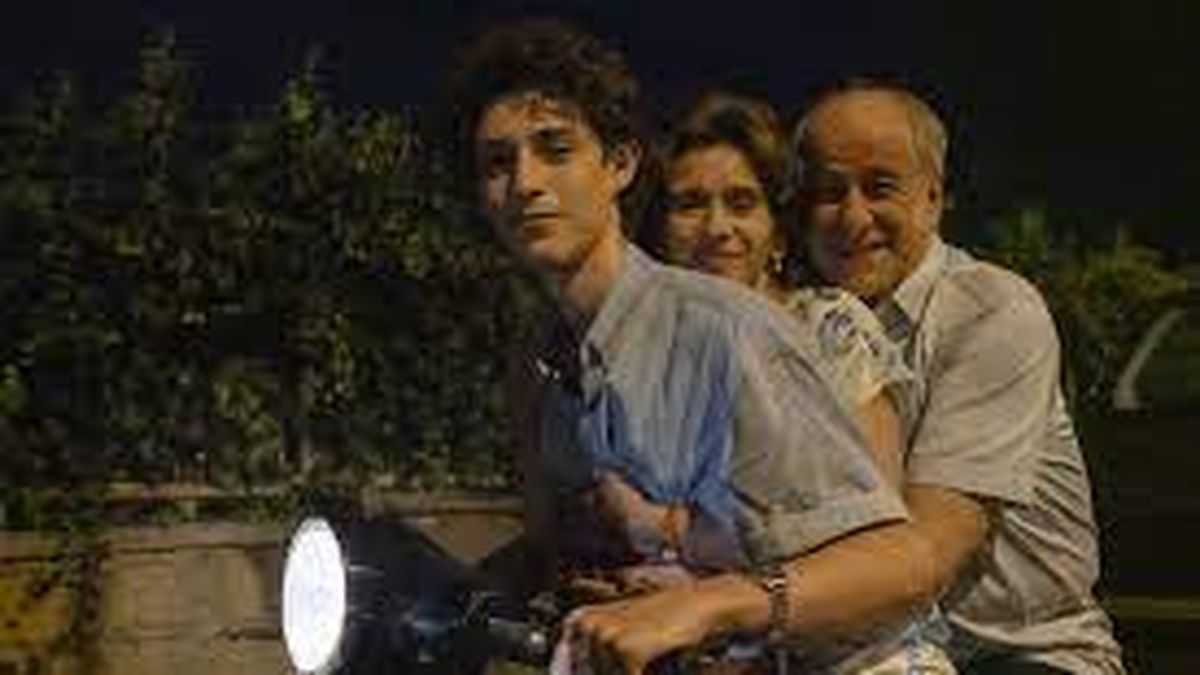 Paolo Sorrentino he returned to do a masterful dribble. Because if some distracted thought that "It was the hand of God" had to do with the life of Diego Armando Maradona, the ball hit the stick and was gone. Because the film does not speak of Diego, but of Fabietto, who is none other than Paolo Sorrentino himself.
The latest production of the Italian director, which won the Oscar for best non-English language film with "La grande bellezza" in 2014, had its premiere in Latin America this Monday night at the 36th Mar del Plata International Film Festival, in an Ambassador room with seats sold out for a week.
"This director generates contradictions, because some consider him a genius and others a bit quirky, to say the least. But in addition to his talent, Sorrentino is Neapolitan, and that justifies everything, "said Festival president Fernando Lima in the film's presentation speech.
The thing is Neapolitan status is not a minor fact. The film begins with a verbatim quote from Maradona, as if it were a decoy: "I did everything I could. I don't think it was that bad for me ". The room erupted in spontaneous applause, as in a scene in which the famous goal with the hand to the English is seen in the World Cup 86 and there was a much greater ovation when after that goal, a relative of Fabietto, from revolutionary spirit, says: "He has avenged the great Argentine people, it is a political act, he humiliated them."
Set in the 80s, "It was the hand of God" use as trigger to that famous phrase that Maradona said in an interview in the middle of the World Cup when they asked him what he did to score the first goal against England, to tell of a crucial moment in the director's life.
Sorrentino, 51, born in Naples and a furious Napoli fan, just like his whole family, suffered a tragic event when he was 17 years old and his parents die asphyxiated by a gas leak in a weekend house located on the outskirts of your city. The young Paolo Sorrentino had been invited to those mini vacations, but it was not because Napoli-Empoli was playing that SundayAnd since his father had given him an audience ticket, he didn't want to miss a Diego game for the world. What he didn't know was that missing that trip was going to save his life. Hence the metaphor of "It was the hand of God." The film shows even more, and it is that Paolo – from here Fabietto (impeccable role of Filippo Scotti), his alter ego and the name of the protagonist of the film that will have its commercial premiere on the Red N platform on December 15 – will enter on another trip, which led him to be the film director who for some specialized critics is a kind of new Fellini.
The director of "The Two Popes" He chose to show the Neapolitan DNA, from passion, desire and manners. And he exhibited a moving photograph of his family, with a good-natured and communist father (played by Toni Servillo, his undisputed fetish actor) who loved his wife, an inveterate joker (the excellent Teresa Saponangelo), but did not hesitate to be unfaithful; plus a brother who had the dream of being a movie actor and a sister who spends her time locked in the bathroom; and his aunt Patrizia (the beautiful Luisa Ranieri), who is the mother of all his sexual fantasies. With some licenses allowed by fiction, in "It was the hand of God" there is much of the familiar value that Ettore Scola shows in "Ugly, dirty and bad", premiered in 1976. And it has an unequivocal climate of that 1986, in which Maradona was a planetary star, and after being champion with Napoli he lifted the World Cup for Argentina in Mexico 86, in a success that the Neapolitans they lived as their own.
Paolo Sorrentino is a passionate director and in that other inner tour he achieves his most moving film, in which he cannot (or does he not want to?) Escape from some bumps in the story, in which he seems to tell us that nobody is perfect, not even Fabietto Neither that 17-year-old Paolo, nor Diego. All trips come together in the same place, and as the phrase at the beginning of Ten says, nobody has done so badly.