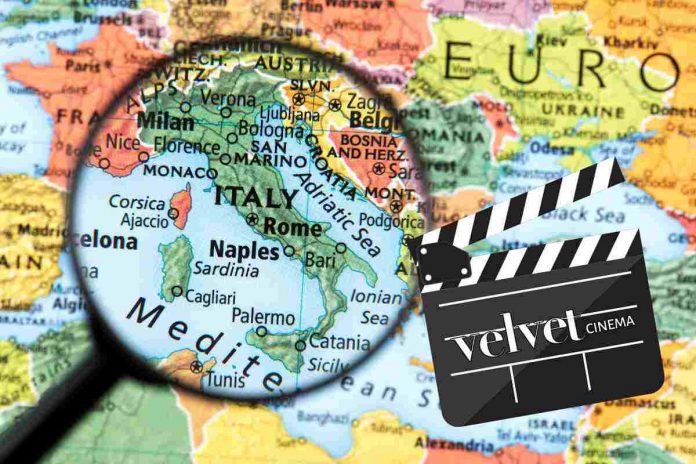 Movies with scenes filmed in Italy. There are several directors who have chosen Bel Paese as their natural setting.
Italy has always fascinated the whole world. Not only because of the food and art, but also because of the impressive places and unique views. Naturally, well-known directors were also fond of this, who often decided to shoot their films in Bel Paese.
From north to south, passing through the islands, various film sets were trampled with a boot. Some places are famous, others less so. Not only Rome or Venice are known all over the world, but also places less known internationally.
Important films and locations: Italy as a playground for the world of cinema
To open this review, it is necessary first of all to mention Vacanze Romane, romantic comedy with Gregory Peck and Audrey Hepburn which glorified Vespa all over the world. Among the most popular places among tourists precisely because of this film is "The Mouth of Truth". Among the latest films, however, is The Great Beauty, an Academy Award winner in 2014, directed by Paolo Sorrentino.
A place less known internationally became famous thanks to another famous and recent film "Crema". the place where Luca Guadagnino wanted to put his song "Call Me By Your Name". A film in which the skill of the actor Timothée Chalamet was sensationally manifested.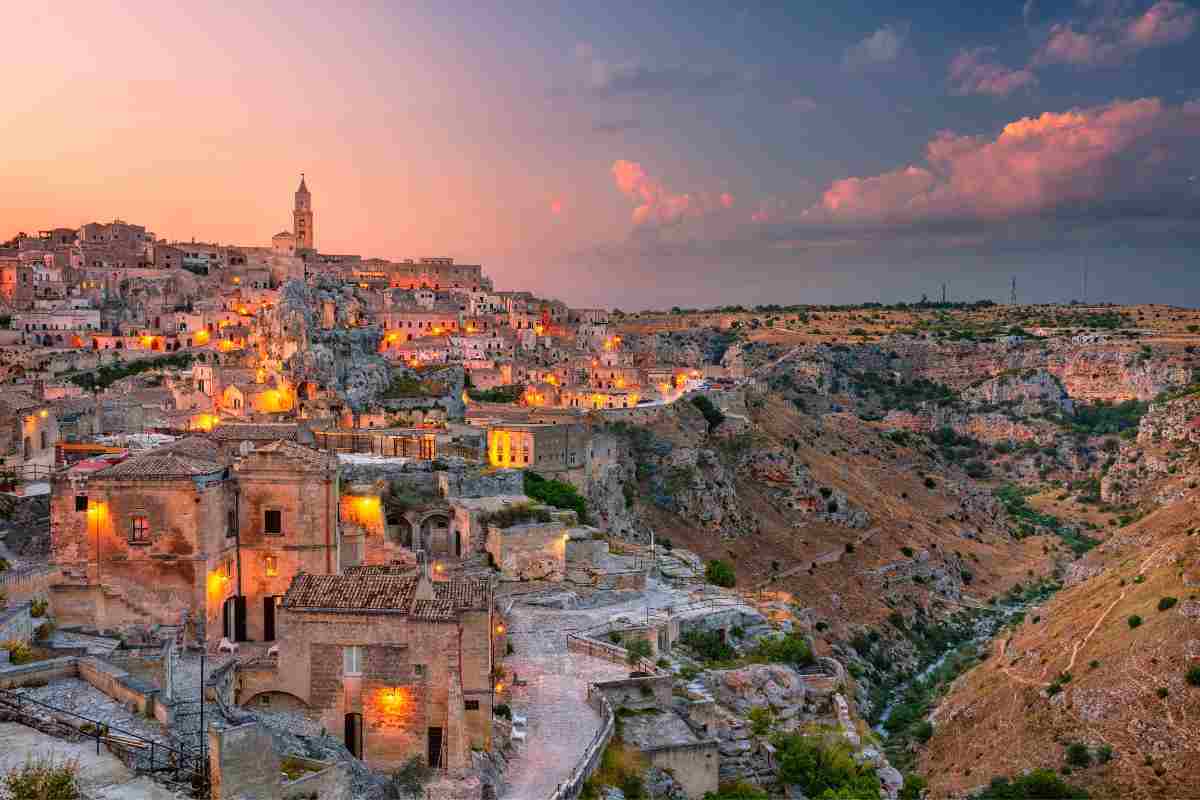 The unique landscape of Sassi Matera has been a filming location for various films since the 1950s. The city that has enchanted several directors the magical location where Ben Hur was filmed and most recently 007 – No Time to Die with Daniel Craig and Lea Seydoux. Mel Gibson also chose Matera to shoot some scenes in The Passion of the Christ and Pier Paolo Pasolini for The Gospel of Matthew.
Around 300 films have been filmed in the city of Venice. How to blame the directors, such a location is something unforgettable. Starting with Katharine Hepburn in David Lean's Summertime. A film in which an outstanding actress also fell into the water in the canal. Let's move on to "Death in Venice" by Luchino Visconti, all the way to "Indiana Jones and the Last Crusade" by Steven Spielberg. Another movie set in Venice. The Tourist is a romantic thriller starring Johnny Depp and Angelina Jolie that shows various iconic locations in the lagoon city.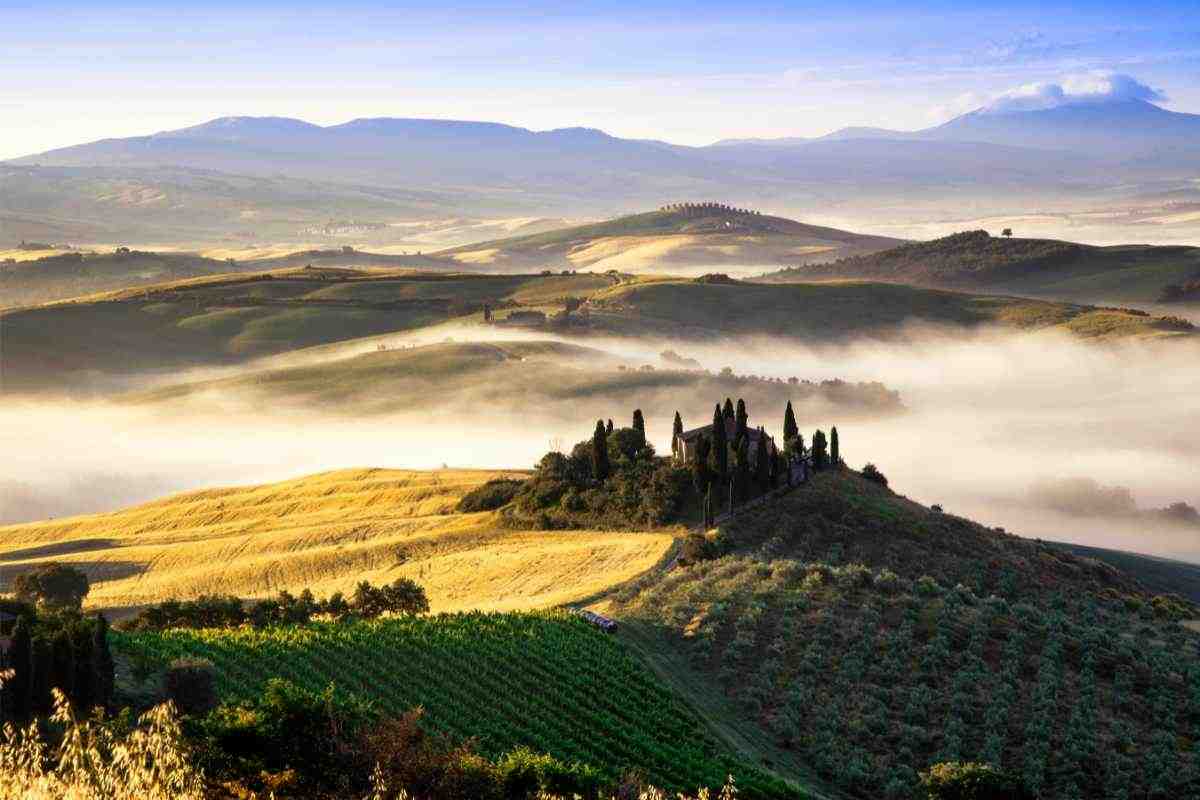 Another extremely popular Italian destination is Tuscany. A place where even today various VIPs find refuge among magnificent hills, farmhouses and unique panoramas. From "Life is Beautiful" to "The English Patient" to Val d'Orcia on the "Gladiator". Bertolucci also chose Tuscany, the Castello di Broglio estate in Chianti for I Dance Alone with Liv Tyler. In addition to this place, the magnificent panoramas of Monteriggioni and Casole d'Elsa were also "exploited".
Little known place who has bewitched directors all over the world is Rocca Calacio. It is a medieval village located within the Gran Sasso e Monti della Laga National Park. Inside there is a castle, partially destroyed by an earthquake, perhaps for this reason it is even more fascinating and memorable. One of the most famous films filmed in this location is Lady Hawk. since 1985 the famous film with Michelle Pfeiffer, Rutger Hauer and Matthew Broderick. It also hosted the filming of Jean-Jacques Annaud's The Name of the Rose with Sean Connery and Christian Slater.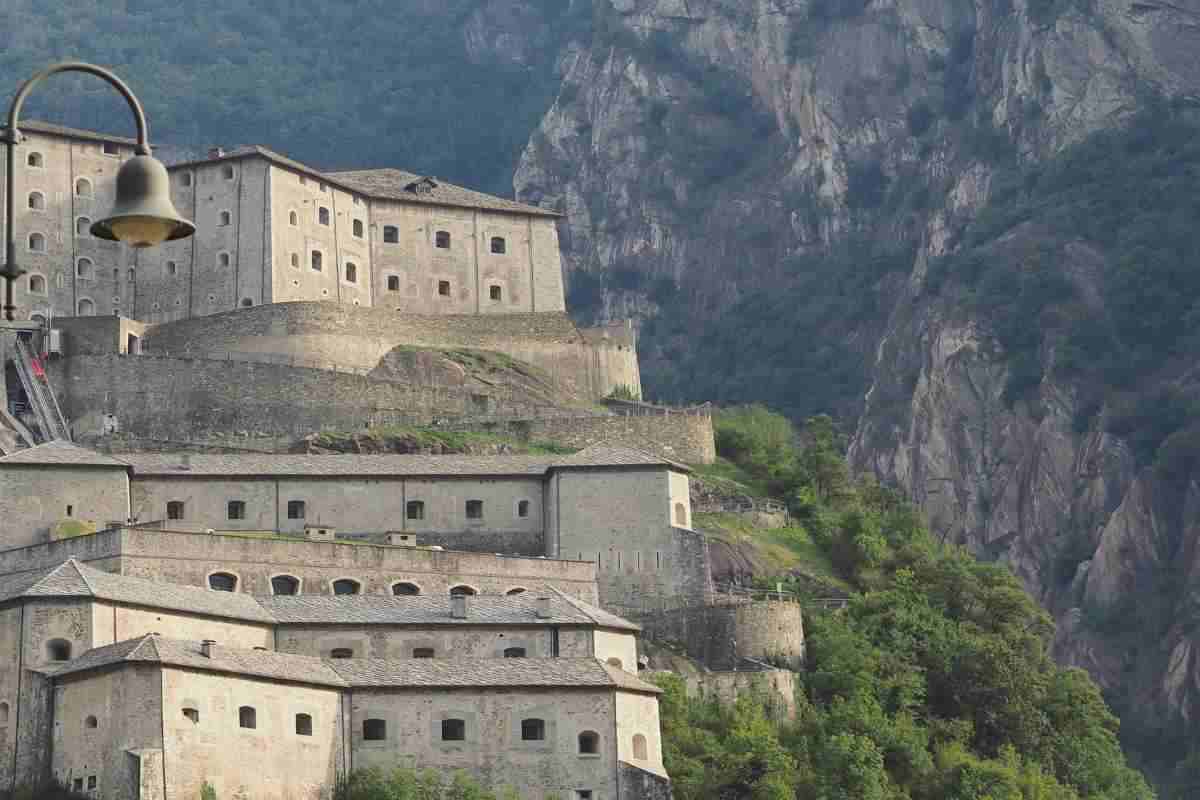 Another place with timeless charm is Forte di Bard in Valle d'Aosta, where scenes from Avengers: Age of Ultron were recently filmed. Detail: Loki's scepter is hidden inside the Fort.
One of the most memorable looks used by directors this is definitely Lake Como. A favorite place for tourists and Italians, where several film sets were filmed. One of the most popular locations is definitely the Villa del Balbianello, where Martin Campbell's Casino Royale and George Lucas' Star Wars: Episode II – Attack of the Clones were filmed. Two extremely popular sagas between car chases and Jedi.
Islands of Ischia and Procida and the Sorrento Peninsula. instead, they were used as the backdrop for the 1999 thriller The Talented Mr. Ripley. Some of the most beautiful scenes were filmed at Palazzo Malcovati. At that time, Jude Law, as a baby, wandered quietly among the crowds in the narrow streets of Ischia.